Results / Warsash SC - 11/06/2022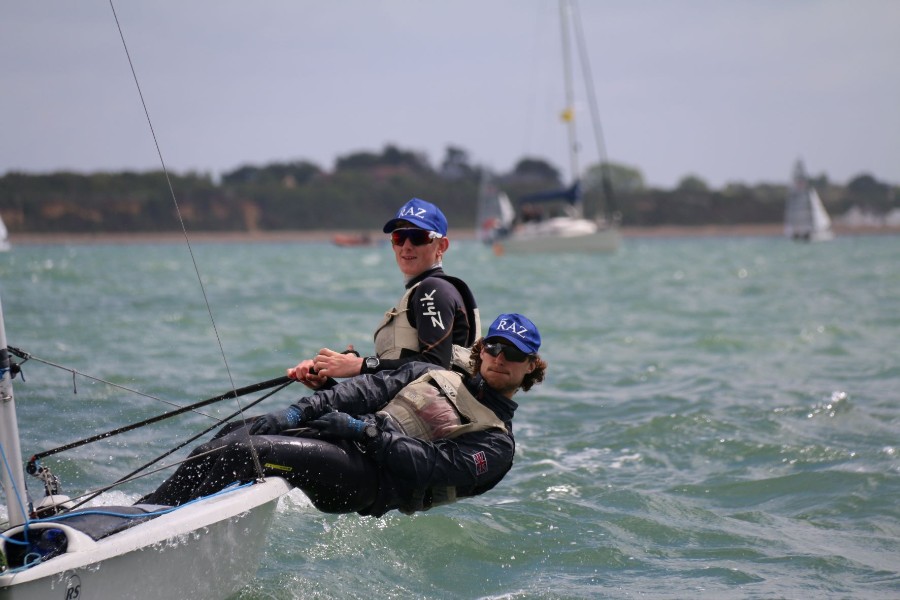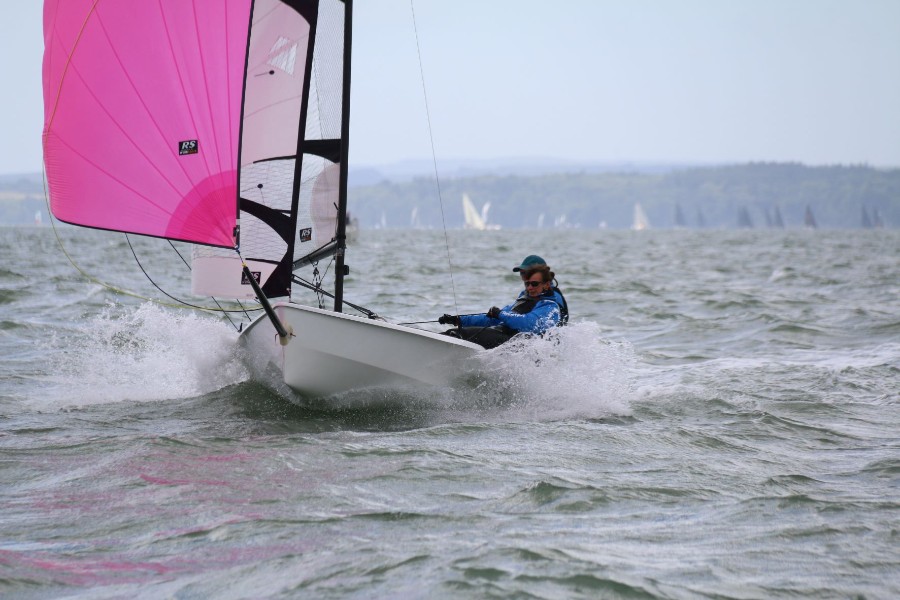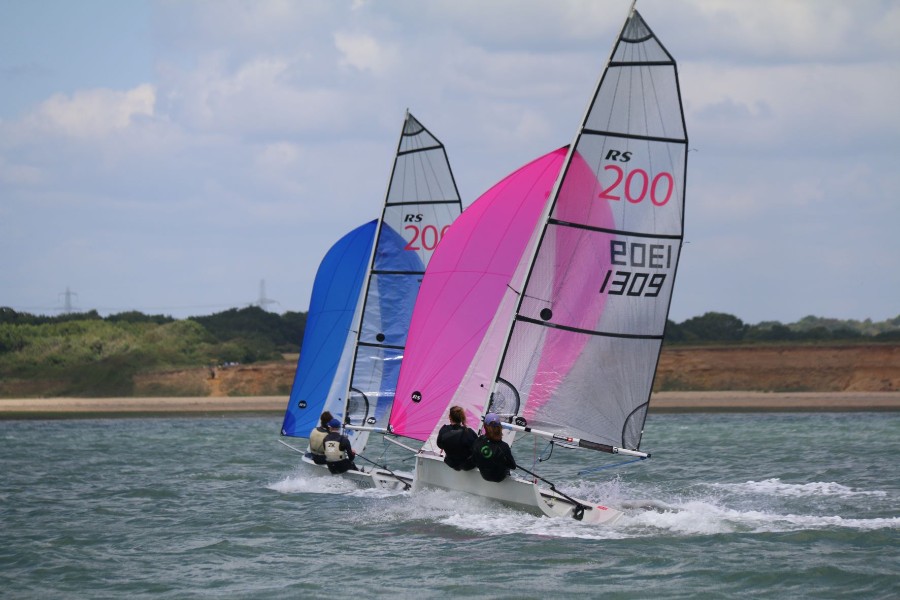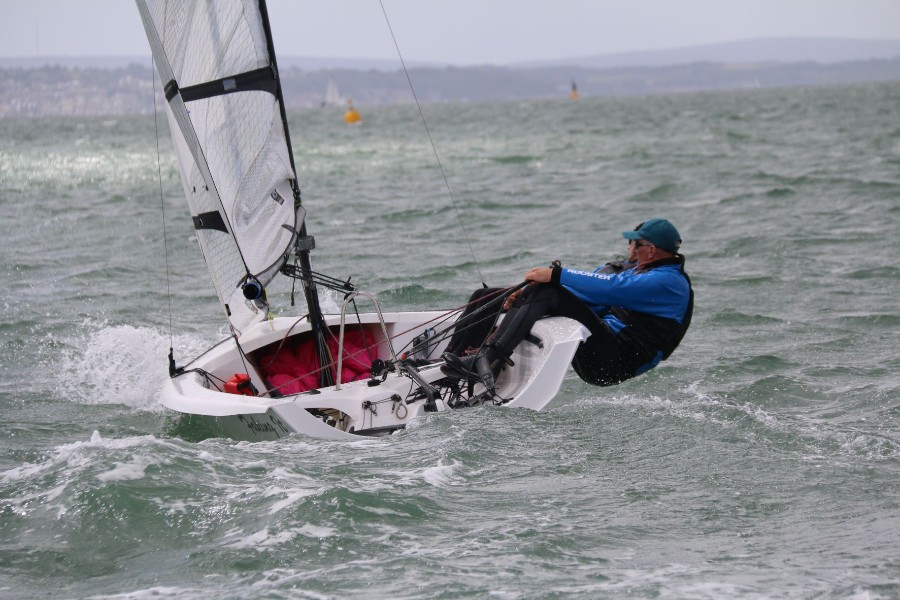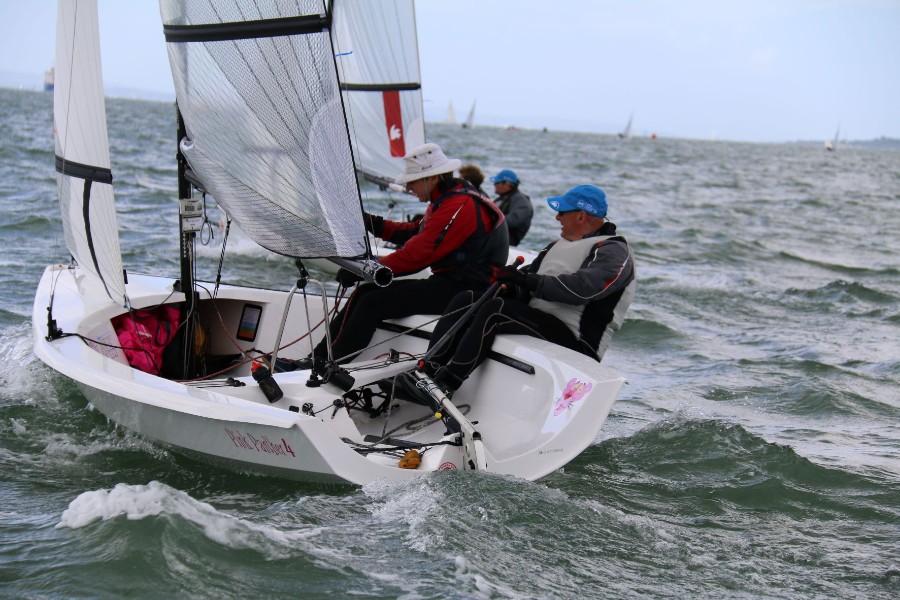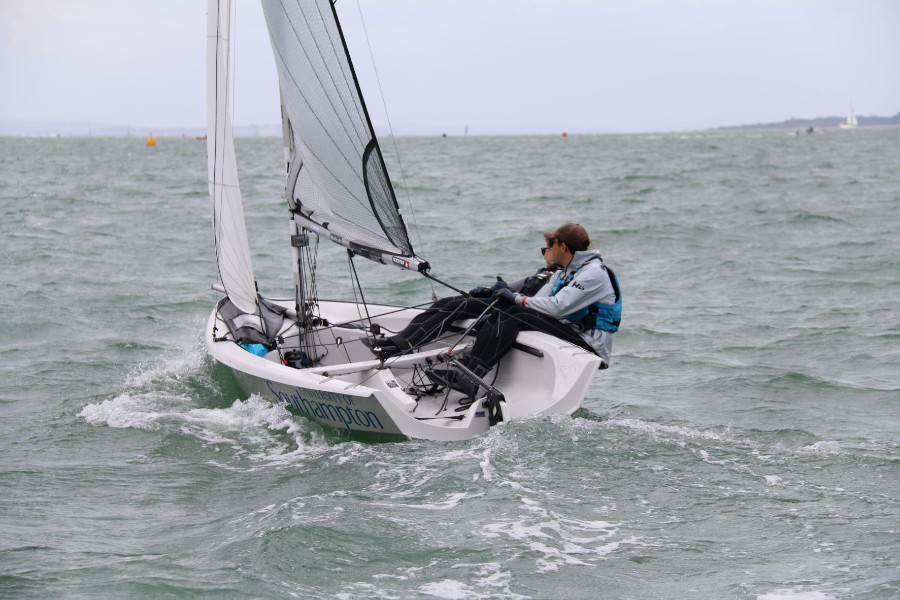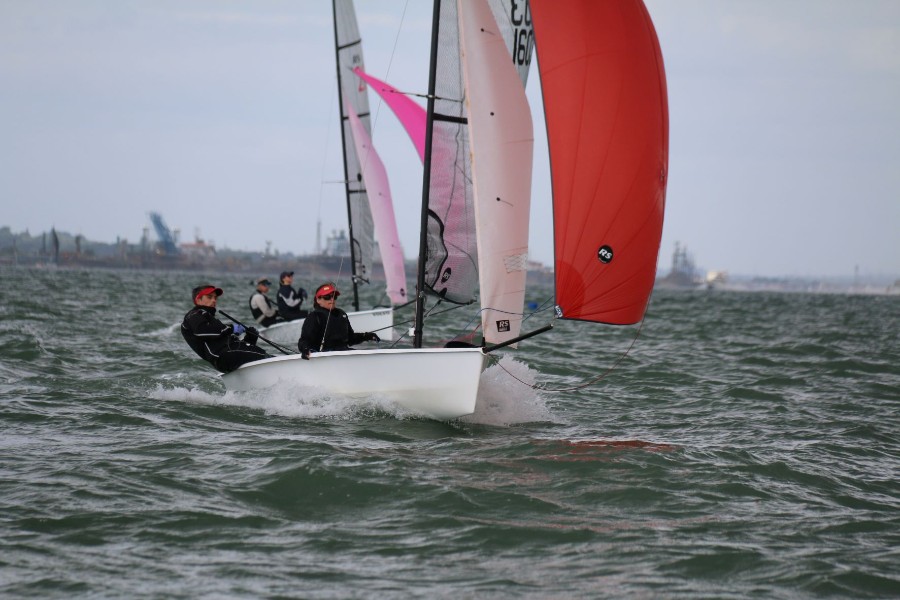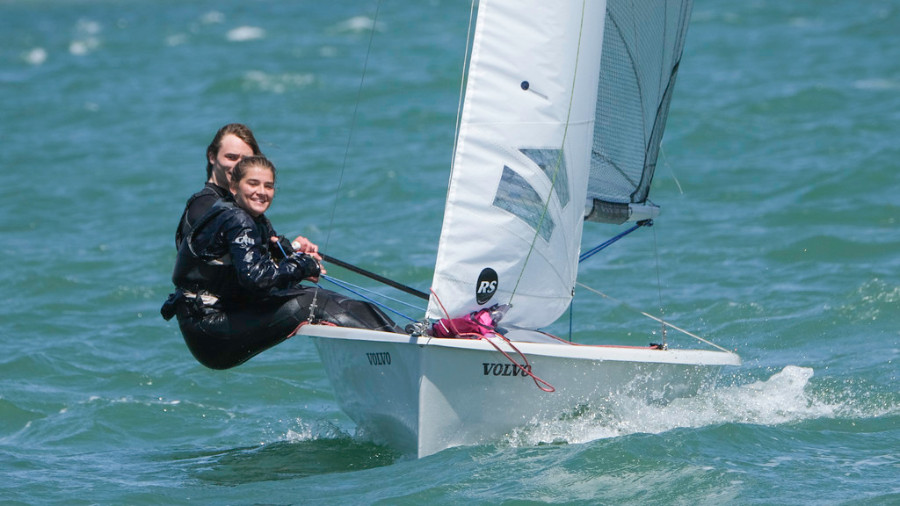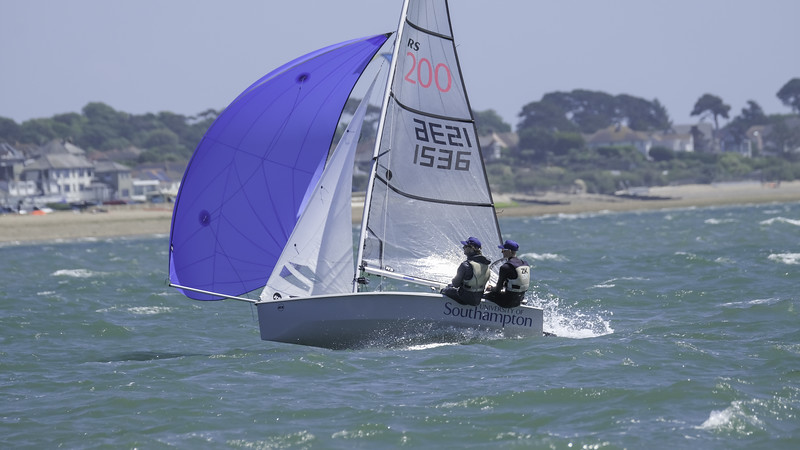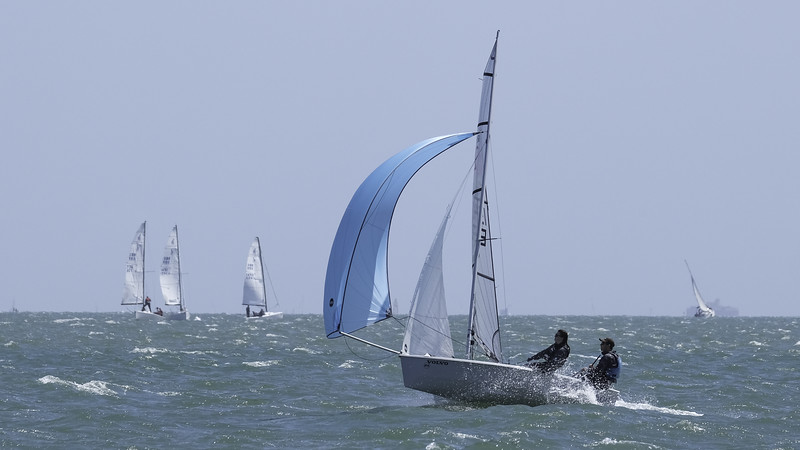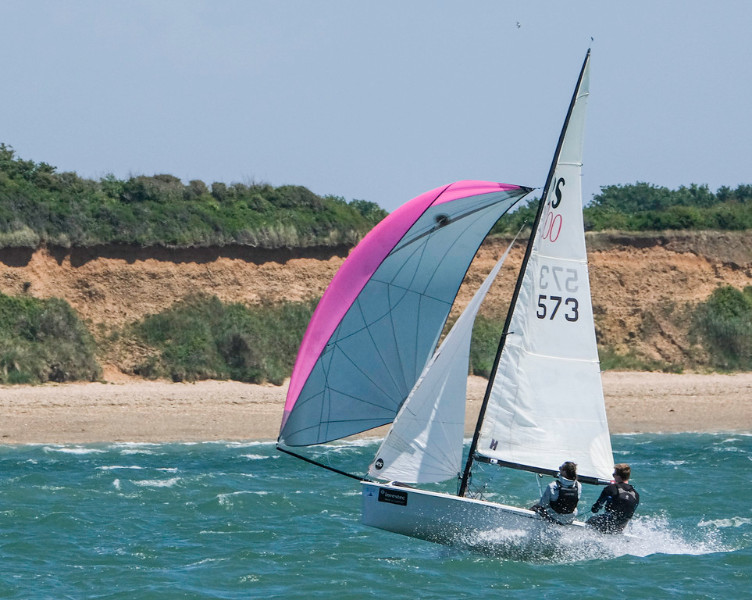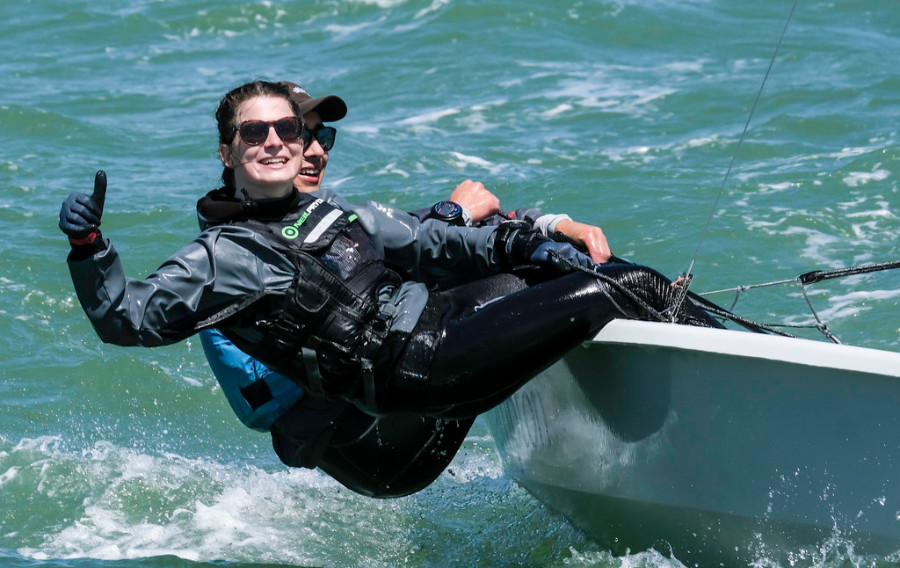 Rooster West Country Boat Repairs RS400 Southern Tour, Warsash
Thrills & spills galore at RS400 open Warsash 11-12 June 2022 There seems to be a theme developing in the Rooster West Country Boat Repairs Southern Tour that the writer of the race report capsized twice, in our case once before racing started, and once during race one.
Race one was lively to say the least. Force 5 gusting 6 is always going to be tricky, but the spells of 6 seemed to be quite sustained. Having come up for air from our second capsize we were surprised to find that many of the usual front of the fleet were not that far in front, so I assume we were not alone in testing the water temperature. From the trail of devastation, but only one sinking, Jon Heissig & Nicky Griffiths came out on top followed by Jack Munelly & Jack Holden, then Christopher Eames & Rachel Tilley.
As to what happened in Race 2, I would be lying if I said I wish I knew, as I was perfectly happy enjoying the sunshine back at the club along with a significant number of other competitors who had come to the conclusion that you can have too much of a good thing. Gybing onto port early to achieve large gains seemed to be a feature on both days, but two sail gybing at the top in high wind strengths can be a delicate affair and I gather that Jack Munelly & Jack Holden were reminded of this with a capsize while in 2nd place. Christopher & Rachel continued the superb form they have demonstrated in all wind strengths at Arun & Carnac, followed by Steve & Sarah Cockerill in 2nd and Jon & Nicky in 3rd .
Day two we were all reminded of what a difficult job being race officer is. Peter Knight and his team did an excellent job in very difficult circumstances. With sudden swings of around 70 degrees in wind direction the course had to be reset a number of times before racing could finally get underway. With wind gusting fairly strongly, but at last reasonably settled in direction, again Christopher & Rachel led the field, closely followed by Jon & Nicky, and then Steve & Sarah.
Race four was more of the same with the repeat of Christopher & Rachel leading, followed by Steve & Sarah, but somehow Alan Skeens and I managed to claw our way in to third.
The exertions of the combination of several tough races were proving too much for many and so a diminished field started race five. Jon Hessig managed to move up from around third or fourth to develop an astonishing lead by taking that early gybe on to port again on the first downwind leg, and then continued in first place leaving Christopher & Rachel to closely fight it out with Steve & Sarah, who ultimately finished this race in third.
Overall: Christopher Eames & Rachel Tilley 1st, Jon Heissig & Nicky Griffiths 2nd, Steve & Sarah Cockerill 3rd .
Thanks to all at Warsash for yet another superb and very well managed event.
Next stop the RS400 Southern Championships at Parkstone, 16/17 July, a Rooster National Tour event as well as on the Rooster West Country Boat Repairs Southern Tour – qualify for 2 series in one weekend!
Neil Bevington
Photo gallery by Christopher Hughes
Photo gallery by Richard Jarman