Results / Warsash SC - 11/06/2022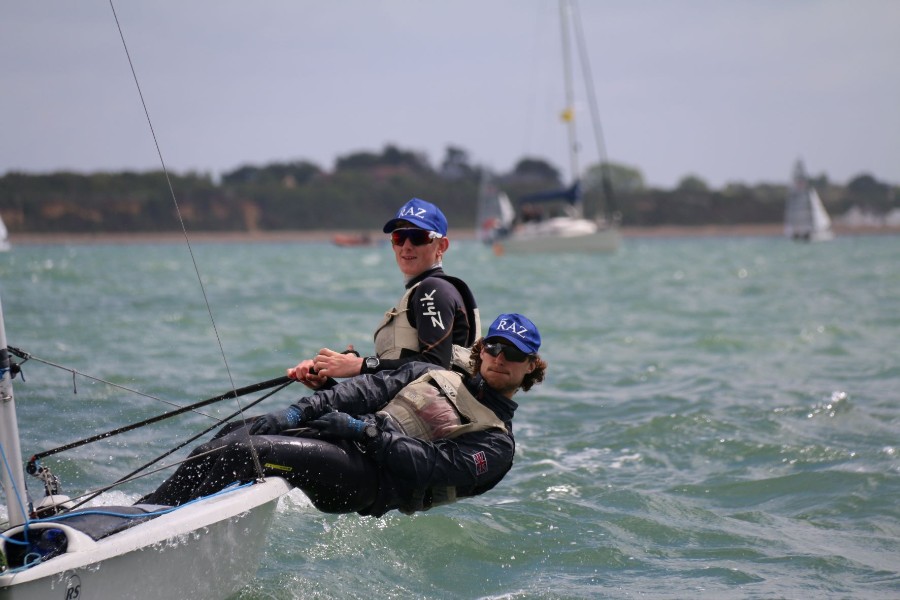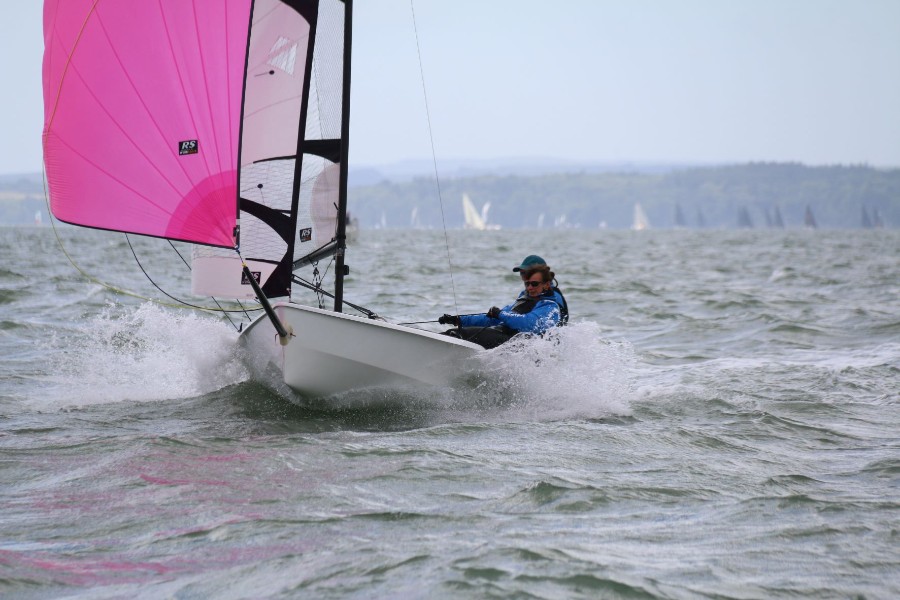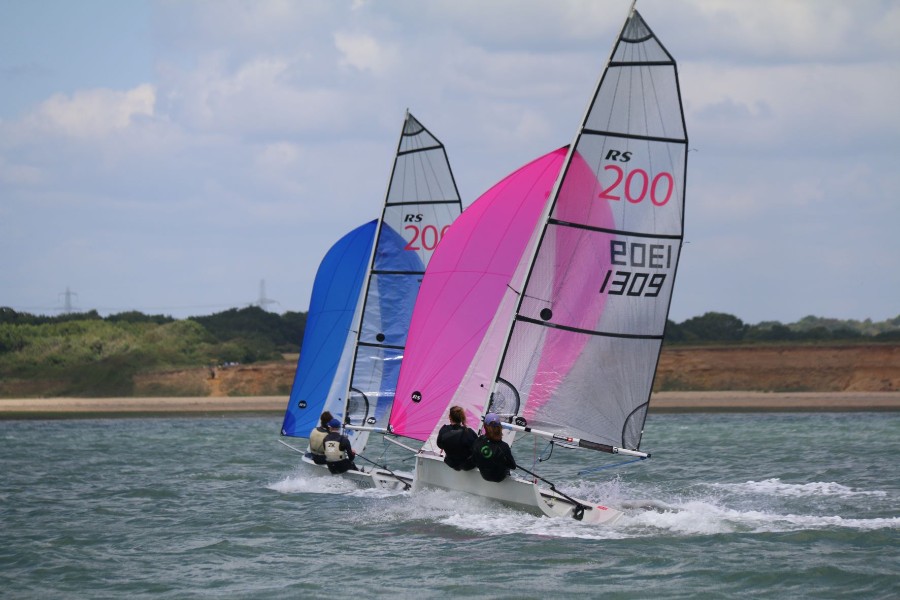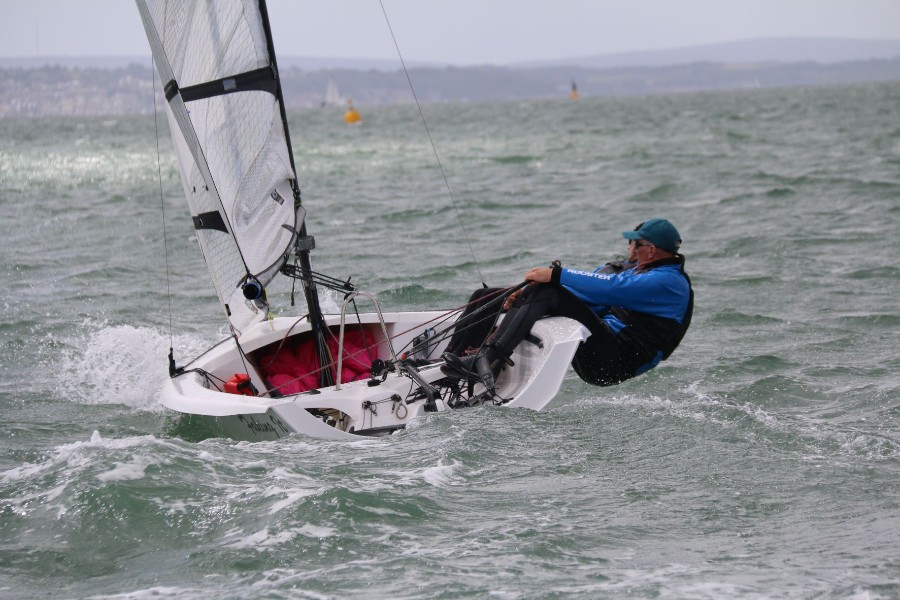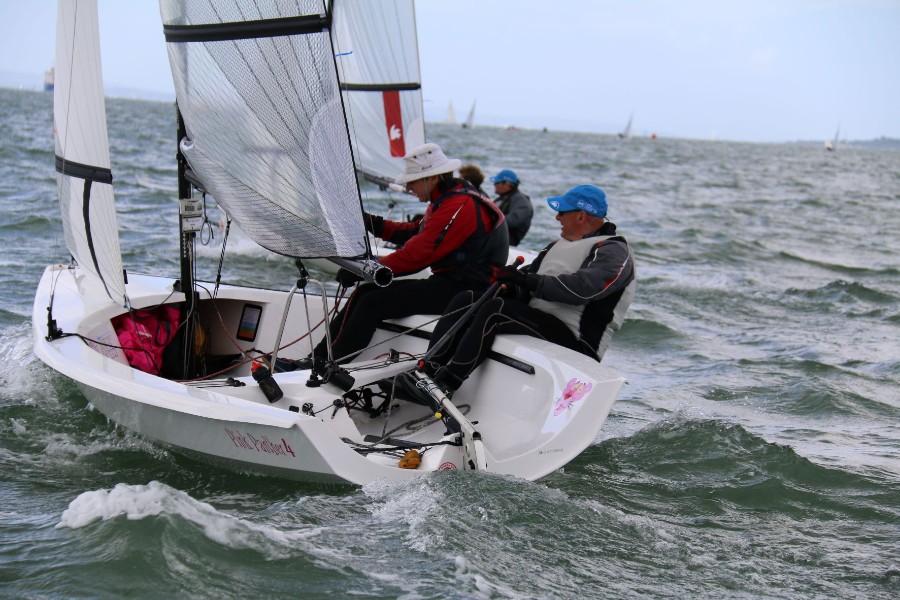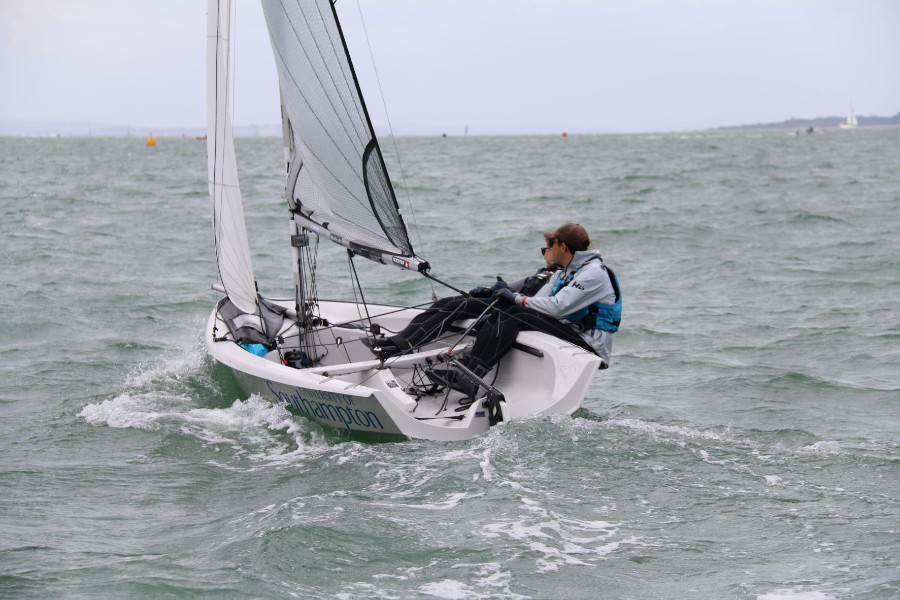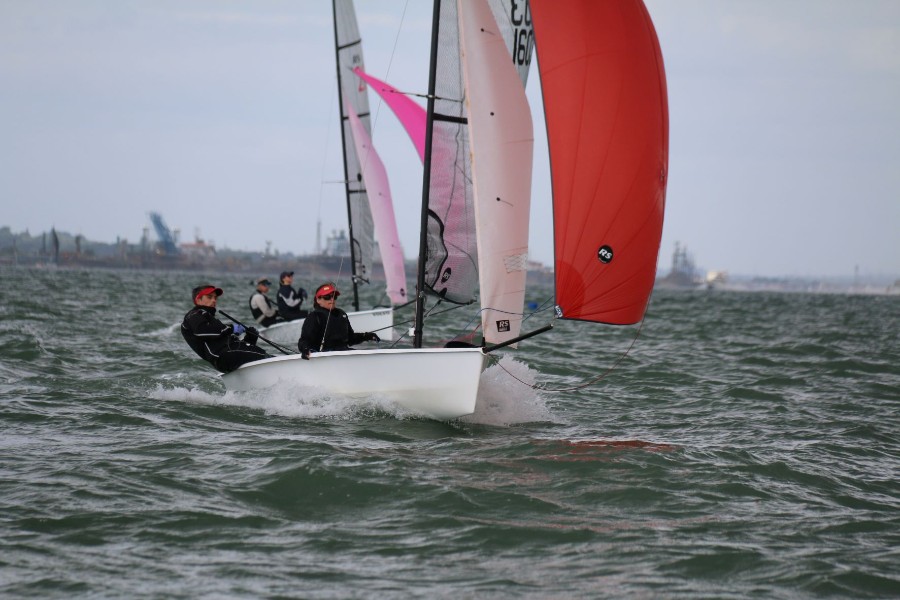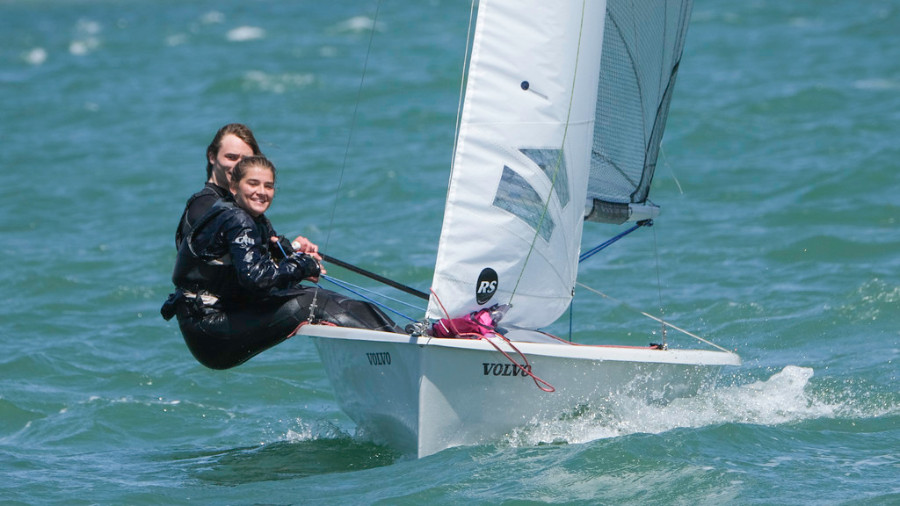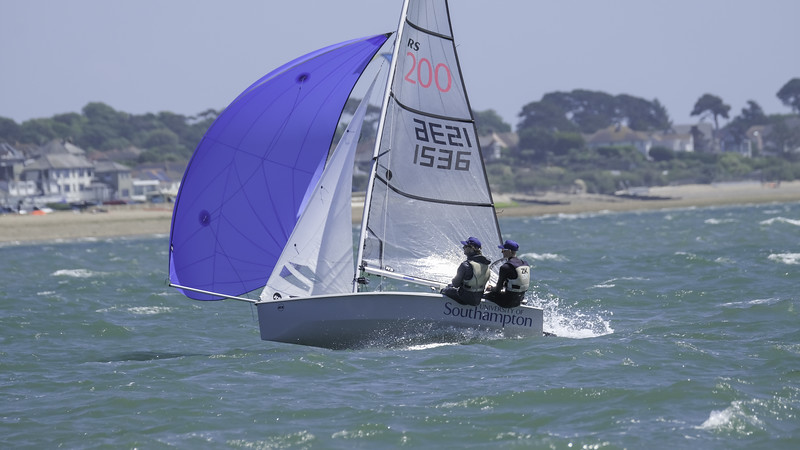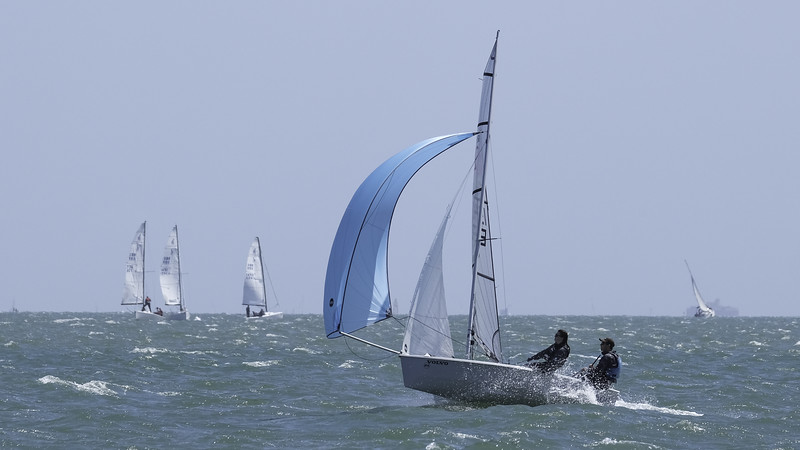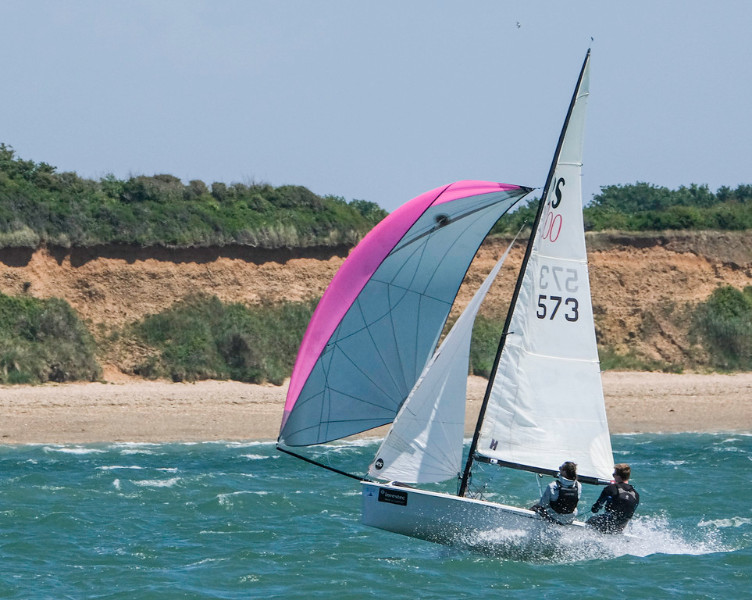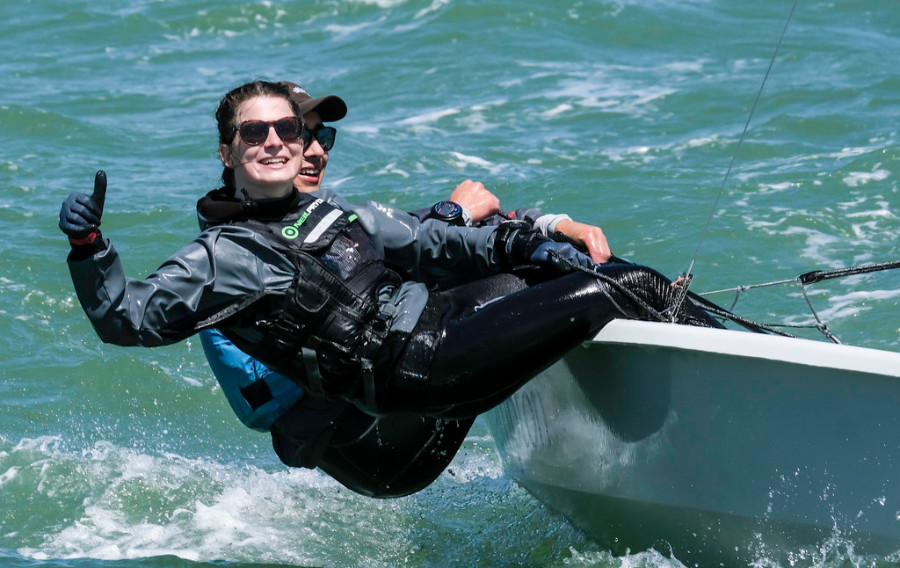 SEAS RS200 Warsash
With a great sun forecast, and wind gusting 25knots+ race officer Peter Knight and team set an ambitious first race course of four laps windward/leeward. The upwind leg and approach to the windward mark had a cross tide which surprised some but was no problem for Chris Catt and Emma Norris (Netley Sailing Club) who led the race from Karen Oldale and Lucy Wilson from Parkstone to finish in that order, with Matt Shorrock/Yasmin Sfaxi in third.
For the second race it had got windier so the course was set for two laps. This time class chairman Will Taylor/Jasmine Gosling found the windward mark first and then extended their lead to win from Catt who had gone the 'wrong' side up the second beat; Karen and Lucy filled in third. As conditions had increased by this stage the fleet was sent home for a well earned rest, club beers and curry in the evening. Overnight leaders Catt/Norris, from Oldale/Wilson, who sadly were not able to sail both days.
The plan for Sunday was to rescue the schedule and sail the remaining four races, but the wind gods had other ideas with a westerly fighting a northerly and the third race didn't get away until after midday. Two laps windward/leeward saw Chris and Emma back at the front followed by Jamie Harris and Ellen Main, who hadn't had a great first day. Fourth race saw Jamie/Ellen take the win from newcomers Bruce Grant and Coco Carter in second, and Chris/Emma third. This gave them the trophy and allowed them to sit out the last race which saw Jamie/Ellen lead round the top mark despite having a tangle with the start pin, followed home by Taylor/ Gosling and Grant/Carter.
Final positions were: 1st Catt/Norris 2nd Harris/Main 3rd Taylor/Gosling.
The next event is Weirwood 25th June and then the Southern Championships at Parkstone 16/17th July, which is both a Rooster National Tour event and for the Saturday only a West Country Boat Repairs SW Ugly Tour event – so you can come for 1 or 2 days.
Bruce Grant
Photo gallery by Christopher Hughes
Photo gallery by Richard Jarman