Welcome
Wonderful sailing, sunshine, pasta and friends!
We are delighted that the RS800 fleet will return to the renowned and ever-popular Circolo Vela Torbole, on Lake Garda for the 2023 RS800 European Championship!
For non-sailing friends, or those extending their trip, there's lots to do including mountain biking, windsurfing, hill climbing, canyoning, beach activities, canoeing etc. The majority of these are available within a short walk of the town centre. So if you have friends or relatives interested in sharing your holiday – bring them along – the more the merrier!
Racing
NOR here
SI here
Garda is well known for being a sailing and windsurfing mecca, largely due to the thermally generated 'Ora' wind that often kicks in from the south usually around 1200hrs, and builds regularly up to a F4 and occasionally up to a F6-F7. Two races per day are scheduled.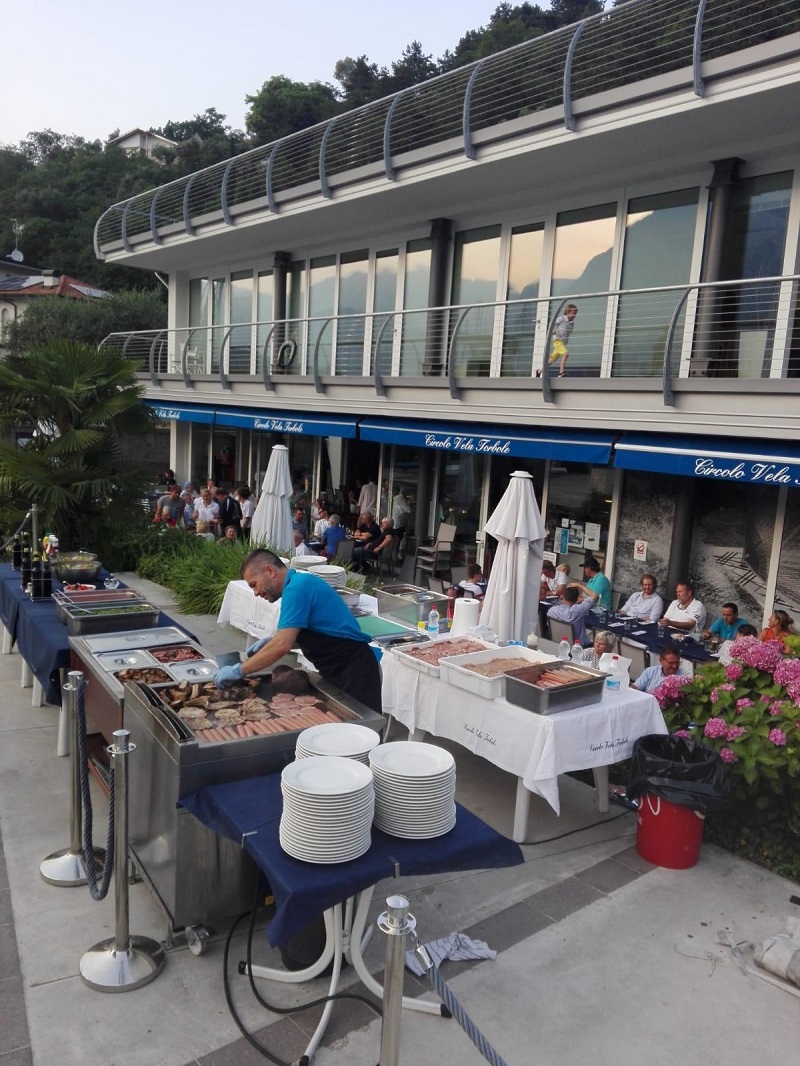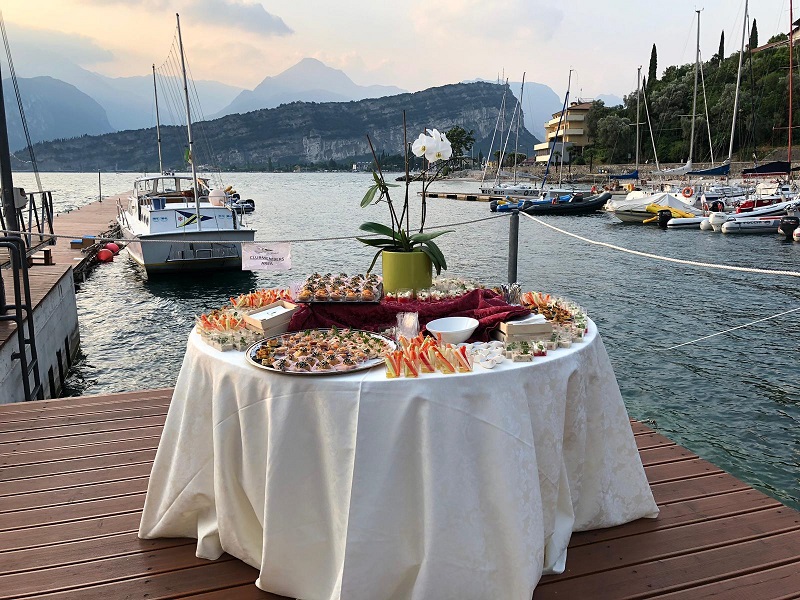 Social
The social side of Garda is part of the charm of the regatta – with the Ora turning up at lunchtime, there's no need to get to the dinghy park until 1030hrs, so this helps to encourage later nights. Evening entertainment usually consists of eating together then decamping to the bar to discuss the day's racing.
The Circolo Vela Torbole BBQ on Mon 29th May is your extra event meal. Tickets are £25 per person and can be bought from the RS800 shop here
Dinner at the club on Wed 31st May is included with your entry fee (two tickets per boat). Extra guest tickets for non-sailors can be bought for £30 per person from the RS800 shop here
Please note the deadline for meal tickets is 1200hrs Thurs 25th May
Accommodation
There is loads of accommodation of all types (and for all budgets) nearby.
The club has links to apartments and hotels.
There are several campsites close by, including Camping Al Porto, which has a selection of apartments as well as campervan/motorhome pitches and Camping Maroadi, with access to the beach.
Travel
There are various options for getting to Torbole from the UK:
Ferry/Drive - Torbole is approx 800 miles from Calais.
Fly/Train/Boat Transport - You can fly to Milan and get a train to lake Garda. Sailboat Deliveries have given an indicative price for boat transport of £985 per boat including VAT, but excluding carnet, which could work out at an additional c£150 per boat, but this will depend on numbers. Please contact them if you are interested in this option.
RYA guide to boating abroad, scroll down for the towing section.
For those travelling from mainland europe - those in the UK are envious of how easy it is!
Entry
The entry fee will inlcude
5 days' racing
10 races in total
2 races per day
One social with dinner (two tickets per boat)
Entry Fees:
| | |
| --- | --- |
| Entry Before 31st March | Entry 1st April - 14th May |
| £495 | £595 |
50% deposit is due at the time of entry, with the remainder to be paid before 31st March to secure the early entry fee.
Banner photo thanks to Emma Penty. Restaurant photos thanks to Circolo Vela Torbole