Results / GUL Grand Prix Beer SC - 16/06/2012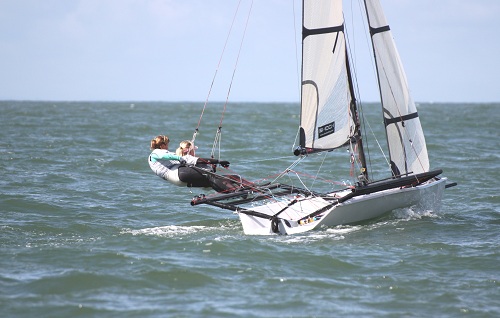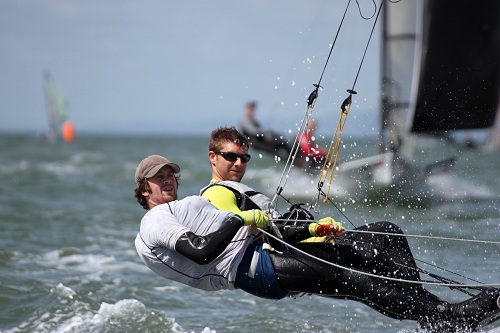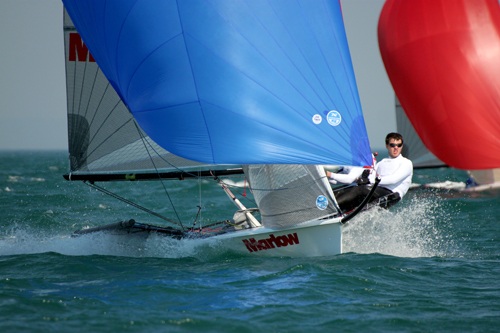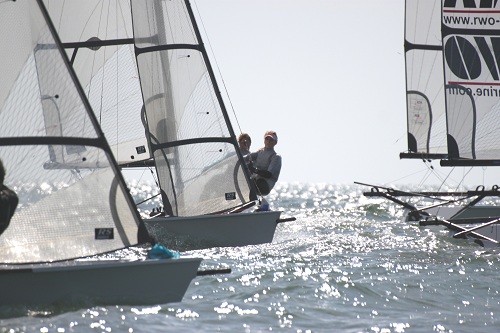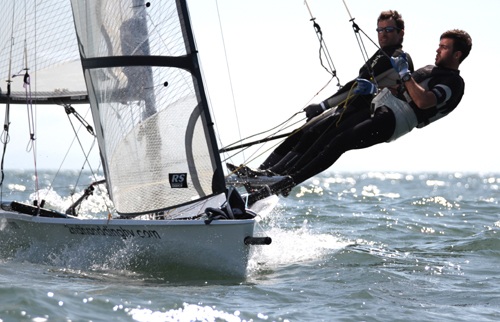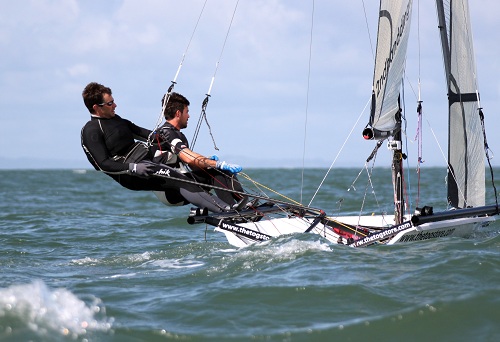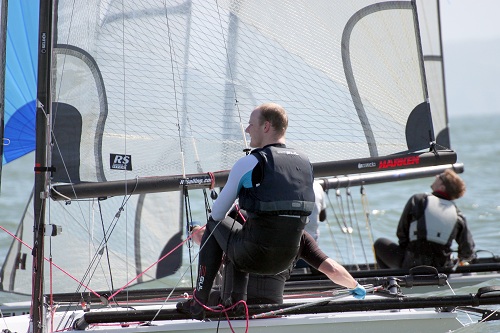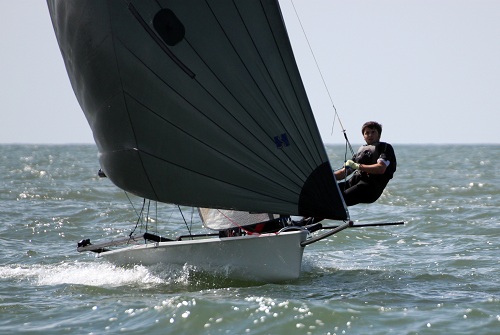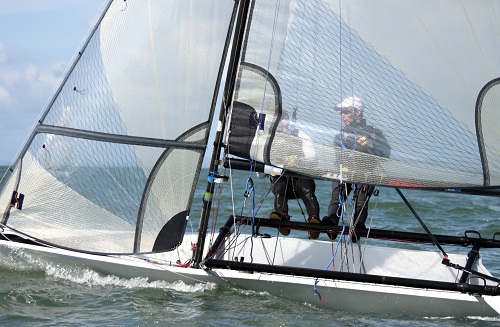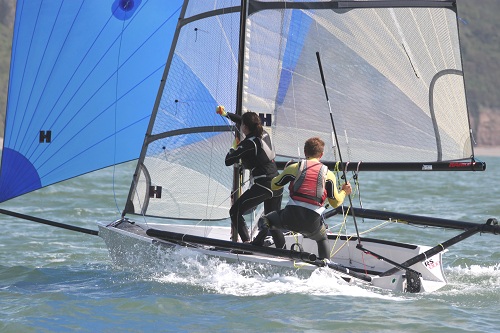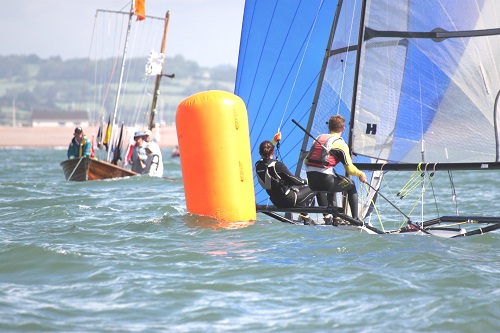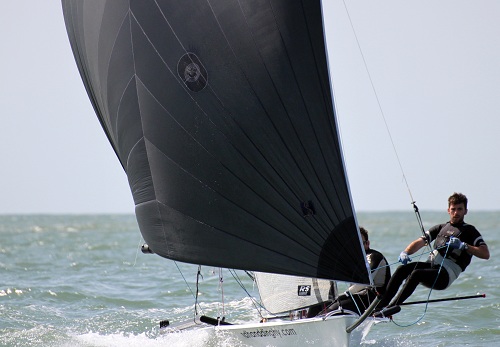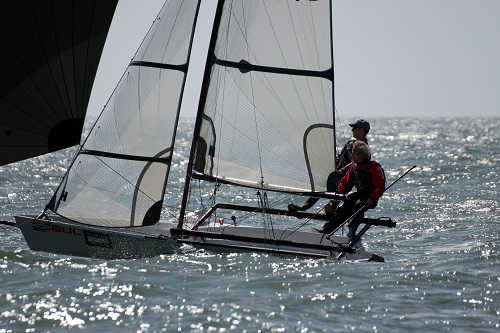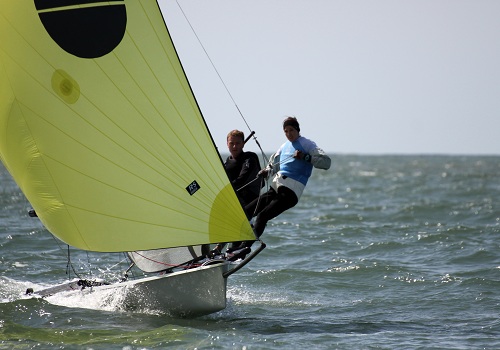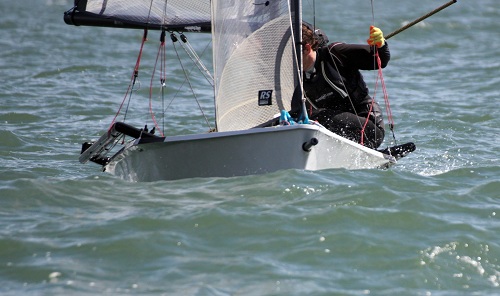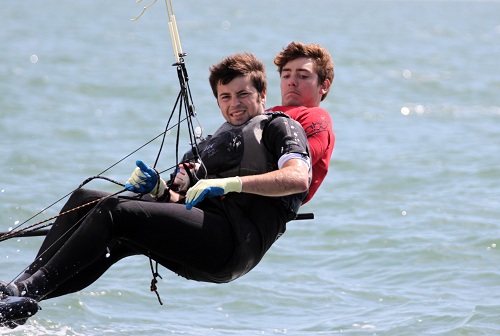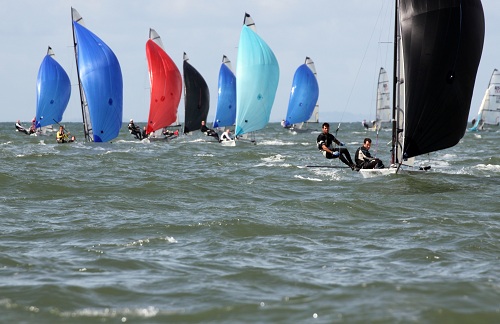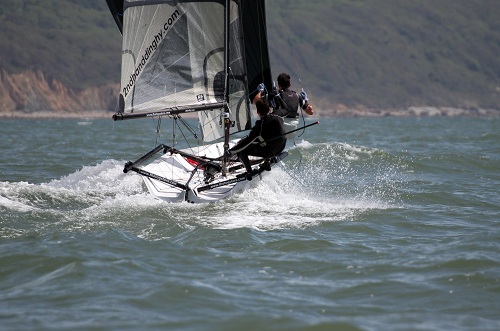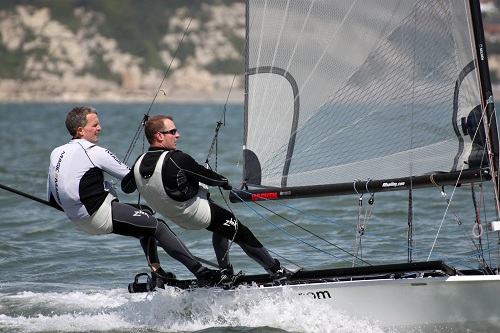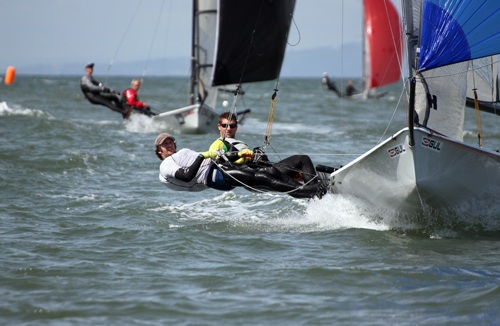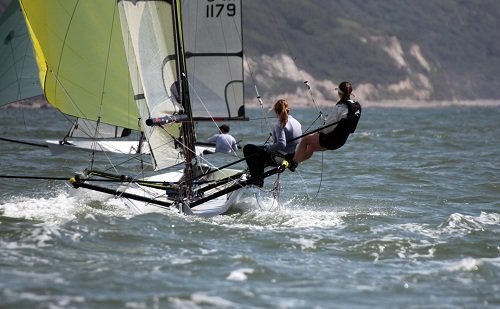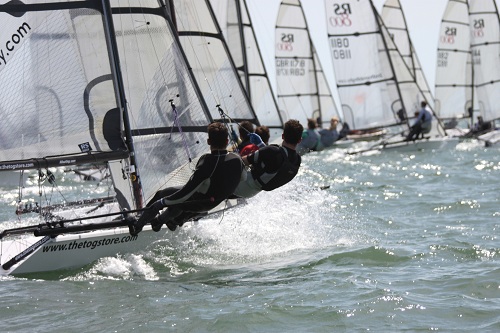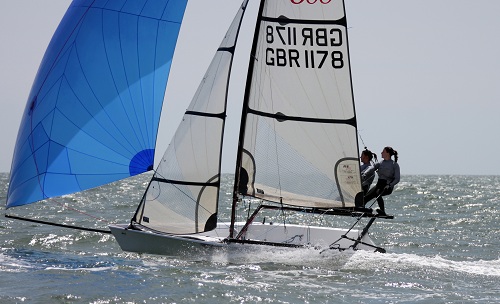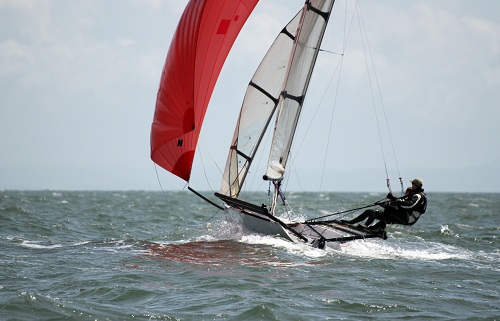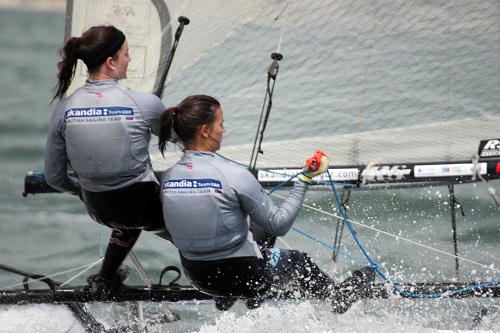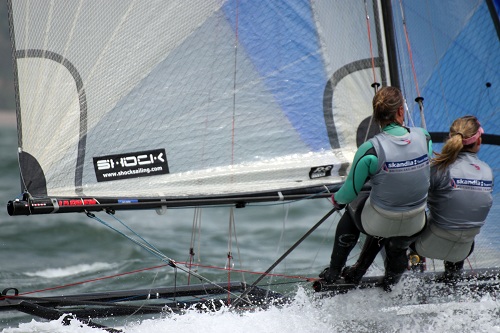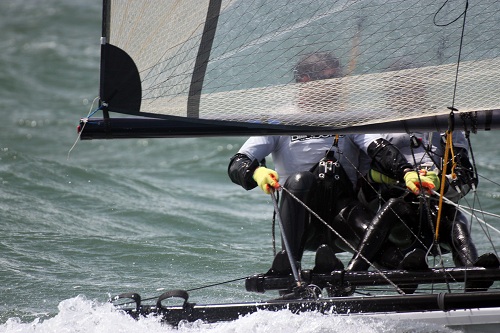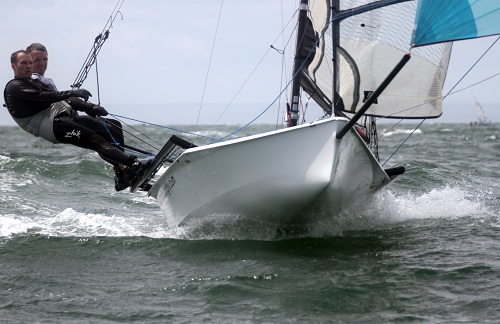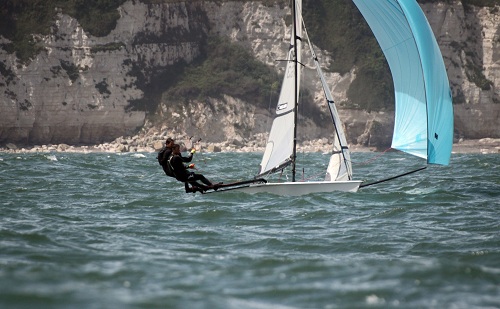 Another startling event for the RS800 fleet!
On the Saturday 45 knots of wind meant that sailing was never really a possibility. Some of the crews made the most of this and went either windsurfing at Weymouth or Lyme Regis or walking in the beautiful surroundings of Beer.
Sailors were told of a 10am start for sunday with 5 races planned. Then treated to a great barbecue and happy hour on Mount Gay and coke. This seems to be a bit of a tradition now.
Sunday dawned with a 10-12 knot breeze for race one. Great waves downwind made for some big gains and losses to be made. Tom Halhead and Stu Jagger played these brilliantly to win from Frances Peters and Nicola Groves in second with Ed Chapman and Sarah Martin closing the top three.
In race 2 the wind was starting to build which it was not really forecast to do. David Hivey and James Barlow (www.sailingtogs.com) lead around the first mark and just held the charge of Nick Charles and Christian Humphrey off into the finish. Frances and Nicola again displayed their improvement in the breeze (especially having the combined leverage of some of the helms!!) to finish third.
In race 3 the breeze really started to build, now touching 17-18 knots which with the building waves made the downwind interesting! Andy Jeffries and James Hughes used their leverage to good effect and rounded the top mark in first. They were not touched from here and won comfortably. Nick and Christian also showed good pace and had a great second beat to pull up to second. Local boys James Green and James Trewick (www.jimmygreenmarine.co.uk) were the surprises in the race, both very good laser sailors and getting to grips with the RS800 as well to finish third.
In race 4 the waves were really starting to take a toll on the fleet causing some excellent capsizes and pitchpoles. JimmyGreen rounded the top mark in first and unfortunately were the first boats to capsize. Andy and James took advantage and moved into the lead. They were chased by SailingTogs who nearly grabbed first down the final run. Tom and Stu rounded off the top three.
In race 5 Andy and Stu again blasted out from the start and lead around the top mark. SailingTogs caught them downwind but a comical gybe attempt saw them go for a swim leaving Andy and James to take the race and indeed the event by a comfortable margin. Frances and Nicola finished second which illustrated the training they have put in recently. A good sign for the olympic skiff campaigns. Once again Tom and Stu were consistent and finished third in the race to secure second overall.
It was a great days sailing and thanks has to be said to the organisers from Beer SC who once again put on one of the most helpful well organised events we could have hoped for.
It is great to see the fleet keep growing.
The next event is at Hayling Island on the 30 Jun - 1 July.
Make sure it is in your calendar!!!!
| | | | | | | | | | | | |
| --- | --- | --- | --- | --- | --- | --- | --- | --- | --- | --- | --- |
| 1182 | | Andy Jeffries | James Hughes | Eastbourne Sovereign | 7 | 1 | 4 | 6 | 1 | 1 | 1 |
| 1180 | | Tom Halhead | Stu Jagger | Bristol Corinthian | 11 | 2 | 1 | 4 | 11 | 3 | 3 |
| 1187 | | David Hivey | James Barlow | Stokes Bay | 12 | 3 | 6 | 1 | 4 | 2 | 5 |
| 1178 | | Frances Peters | Nicola Groves | HISC | 13 | 4 | 2 | 3 | 6 | 11 | 2 |
| 872 | | Ed Chapman | Sarah Martin | HISC | 17 | 5 | 3 | 5 | 5 | 4 | 16 |
| 1144 | | Nicholas Charles | Christian Humphrey | Datchet | 19 | 6 | 7 | 2 | 2 | 8 | 16 |
| 1163 | | James Green | James Trewick | Beer | 23 | 7 | 8 | 12 | 3 | 6 | 6 |
| 1160 | | Dan Kilsby | Bart Bridgen | Stokes Bay | 29 | 8 | 9 | 7 | 10 | 9 | 4 |
| 1128 | | Mary Rook | Mari Shepherd | HISC | 36 | 9 | 12 | 10 | 9 | 5 | 16 |
| 1148 | | A Peake | S Brimacombe | | 38 | 10 | 13 | 11 | 7 | 7 | 16 |
| 1061 | | Kevin Barnard | Emma Warner | | 40 | 11 | 5 | 13 | 12 | 10 | 16 |
| 1043 | | Paul Clements | Rich Hole | Chew Valley | 44 | 12 | 11 | 9 | 8 | 16 | 16 |
| 1162 | | Tom Partington | Chris O'Neill | HISC | 45 | 13 | 10 | 8 | 14 | 13 | 16 |
| 1179 | | Neil Farmer | Alex Nelson | Datchet | 54 | 14 | 15 | 14 | 13 | 12 | 16 |
| 1157 | | Kate Devereux | Alice Courage | Poole | 60 | 15 | 14 | 15 | 15 | 16 | 16 |
| | | | | | | | | | | | |