Results / Oxford Open Oxford SC - 21/05/2022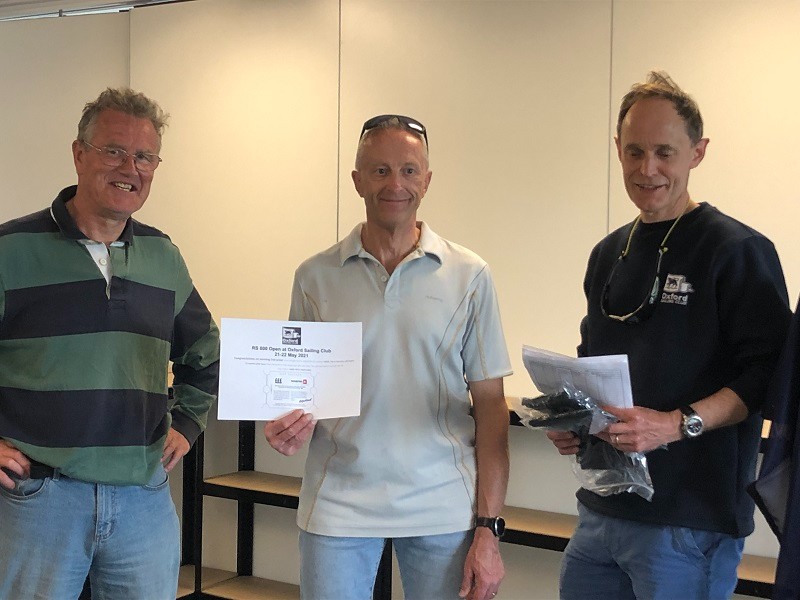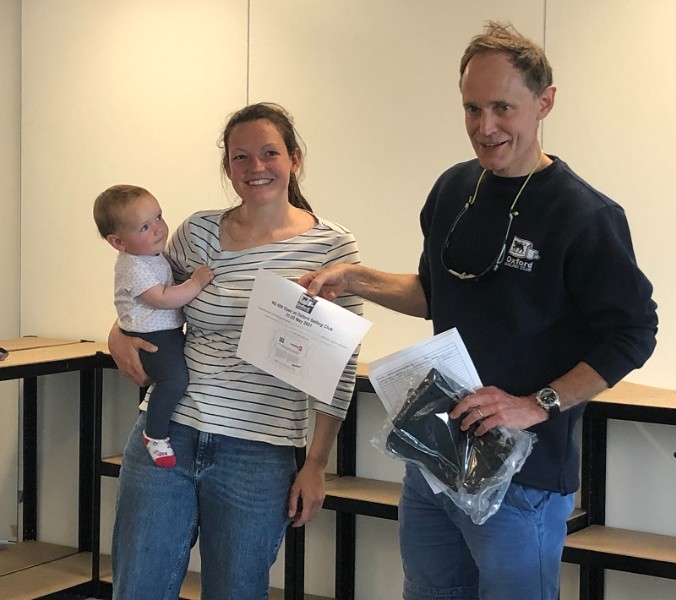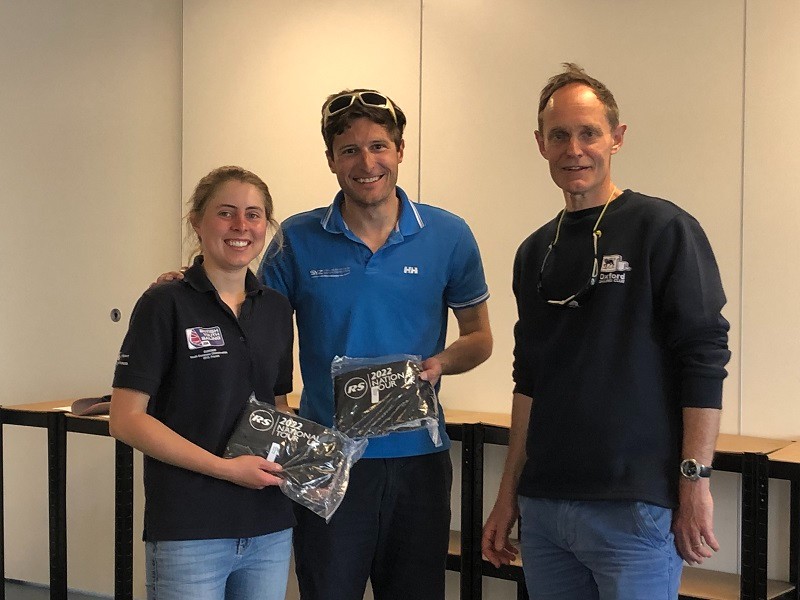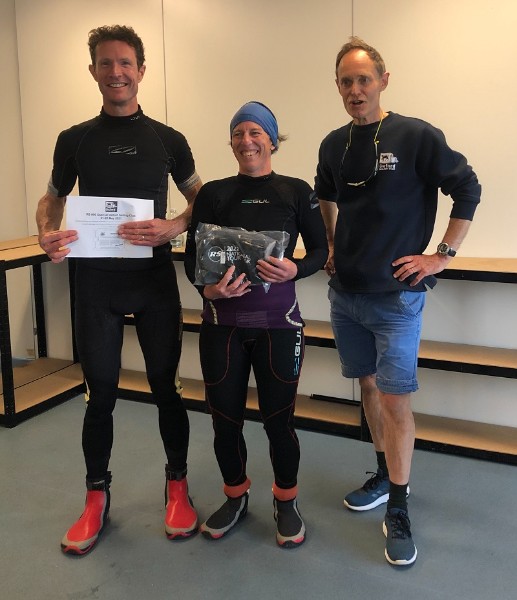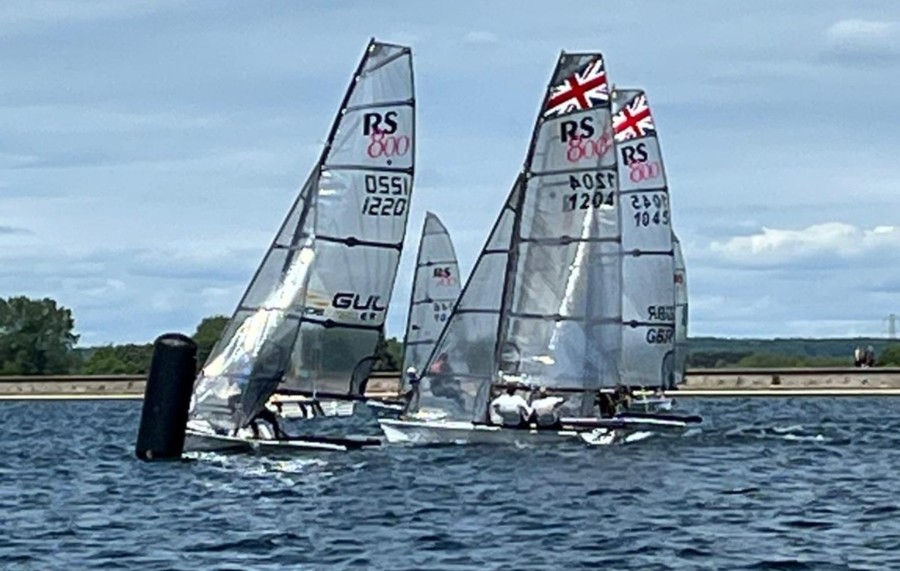 Congratulations to Luke and Emma McEwen our RS800 Rooster National Tour at Oxford SC winners!
Thank you to Oxford SC for hosting great racing this weekend and coaching the weekend previous. First to third places were awarded Rooster vouchers as prizes.
Thank you to Rooster our RS800 National Tour sponsor. The lucky winners of this year's national tour prize (a specially branded aquafleece neck gaiter) were Luke and Emma in first place, mid-fleet heroes Ed and Clare, and endeavour Anna and Bryan.
Sailing photo thanks to Oxford SC. Prizewinner photos thanks to Emma McEwen.
RS800 Rooster National Tour at Oxford SC
It was great to be back out in the RS800 again! Now it is with our 8 month-old shore crew Iona and her obliging grandparents to help!
Luckily everything went back together OK and we were able to enjoy some fantastic conditions on Saturday. Despite the known shifty conditions, there was the expected consistency from Luke and Emma McEwen. Conditions were marginal twin wiring throughout the day, but with a windward mark that did well to balance both sides of the course and give everyone their moment to potentially convert a lead.
In race one we apparently got the bullet (we'd love to see this photo finish?!). Race two followed suit and we watched from third as a very competitive Ian Brooks and Martin Orton battled it out with Luke and Emma to claim the win. Race three was a tight affair with all four boats having their share of getting the bow out in front and hoping the wind would be kind and stable to convert it into a position at the top. With the breeze easing and constant mode changes, time in the boat was paying off. Along with Anna Prescott and Bryan Ormond, we were finding our feet again whilst the McEwens and Martin/Ian battled it out.
Sunday was forecast to be light, but a few more knots came on top and we picked up in similar conditions to Saturday. Results for races four and five had the same 1st , 2nd , 3rd and race six became our downfall, when a hasty early tack out to the right after the start struggling to keep a lane with Anna and Bryan saw us double down the wrong way and finish in fourth losing 2nd overall in the process.
The races were extremely well run, fair courses and punchy turnarounds with an incredibly well organised forecast by Oxford SC. Our sincere thanks to them and their perseverance despite the small turn out. Thank you also to Rooster for generously sponsoring our RS800 National Tour. Winners of the coveted 2022 national tour branded aquafleece neck gaiters were Luke and Emma, Ed and Claire, and Anna and Bryan.
Our next RS800 Rooster National Tour event is Lymington Regatta 9-10 July. Online entry is here
Then it's our Noble Marine RS800 Nationals at the RS Games 28-31 July. Info here
Report by Ed Dyer and Claire Lasko
Up on Y&Y here
Rooster RS800 National Tour Open Meeting
21 and 22 May 2022
Position
Helm
Crew
Club
Sail No.
R1
R2
R3
R4
R5
R6
Overall
1
Luke McEwen
Emma McEwen
Lymington
1220

2

2
1
1
1
1
6
2
Martin Orton
Ian Brooks
Chichester
1204

3

1
2
3
3
2
8
3
Edward Dyer
Clare Lasko
Hayling Island
1045
1
3
3
2
2

4

10
4
Anna Prescott
Bryan Ormond
Queen Mary
820
4
4
4
4

4

3
15