Results / Swanage SC Unofficial Training Weekend Swanage SC - 19/08/2023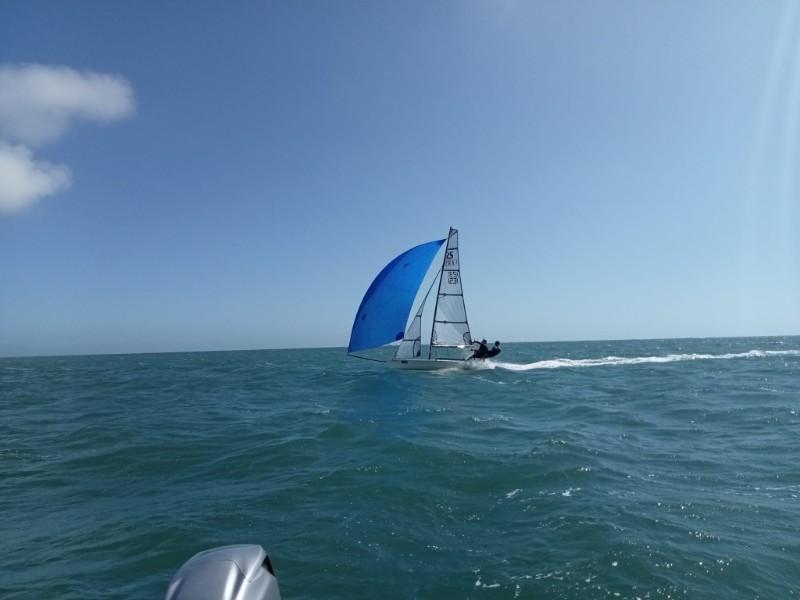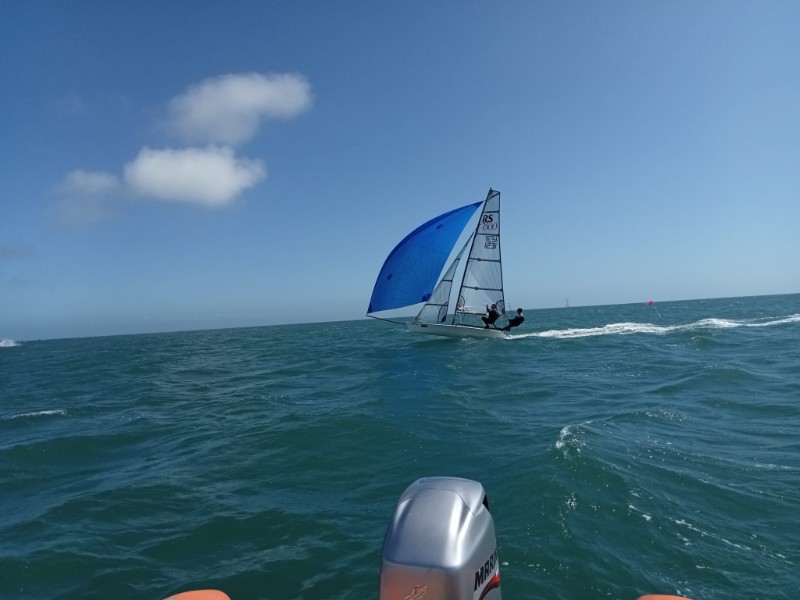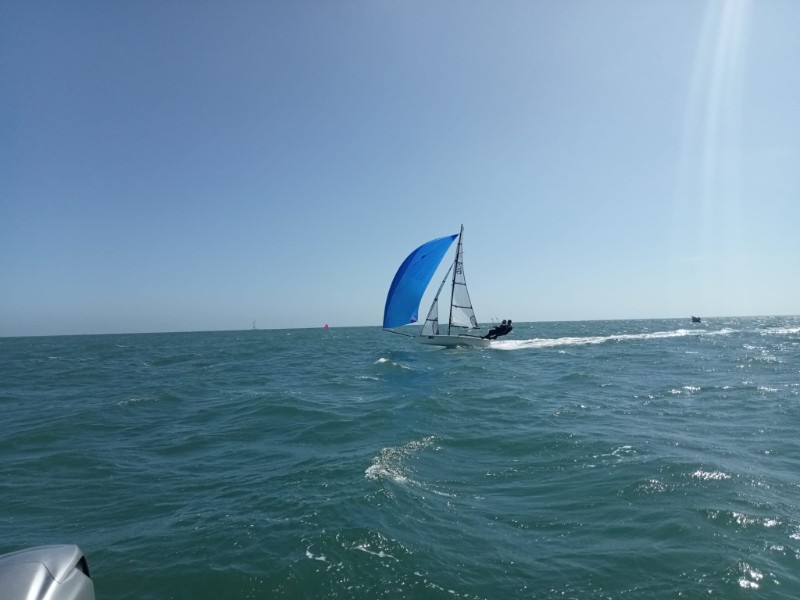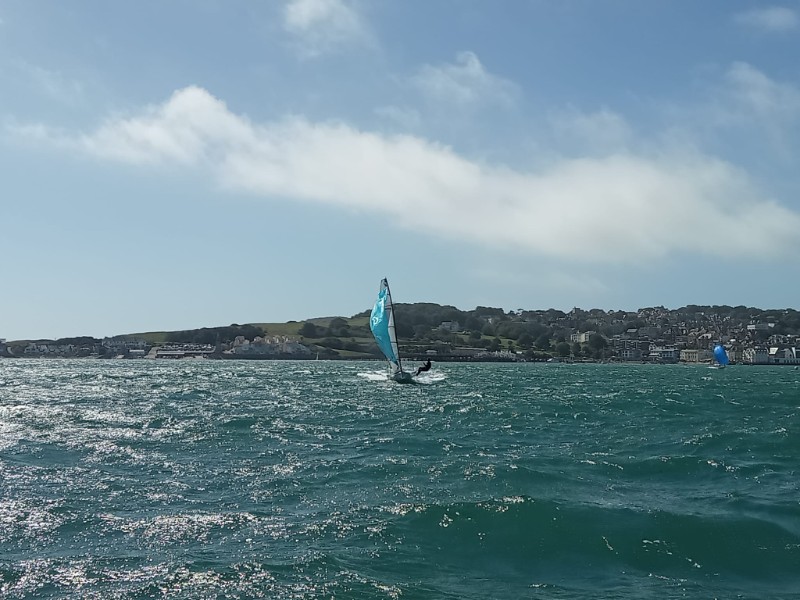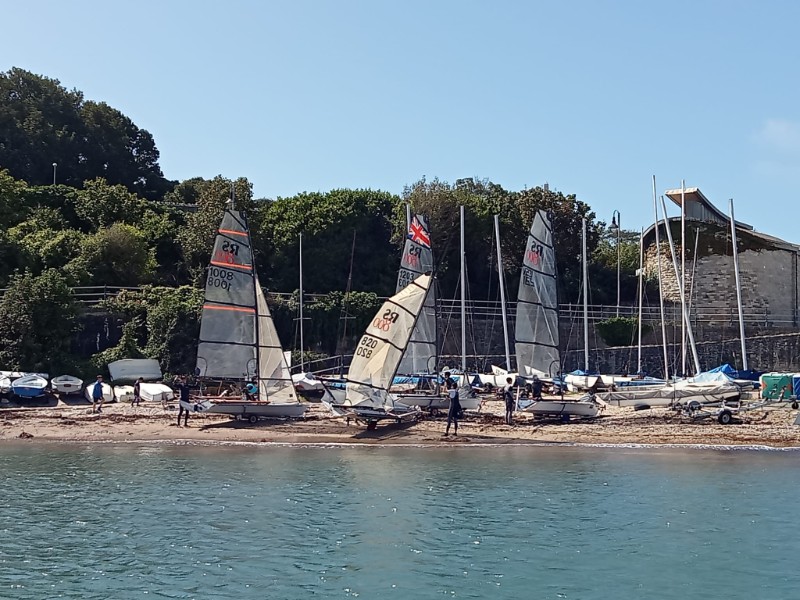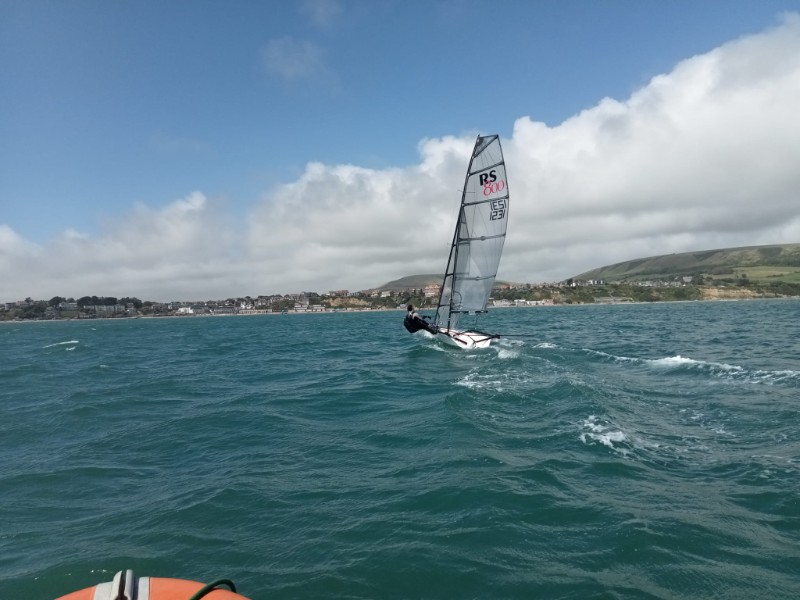 RS800 Unofficial Training Weekend at Swanage Sailing Club 19-20 Aug 2023
It is always sunny in Swanalulu and the weekend 19-20 August was no different. Five boats made it out into Swanage Bay for an unofficial warm up training weekend ahead of the Brightlingsea Nationals 7-10 September.
Read Arthur Henderson's scorching Swanage synopsis here:
"Swanage Sailing Club hosted a fantastic weekend of training for five competitive RS800s, with the Jurassic coast posing as the perfect backdrop. Saturday continued on the windy theme from the previous weekend (Lymington Regatta), and a short windward/leeward course kept the crews very busy in shifty winds often in excess of 20 knots. With the boat handling dialling in, Doug, who had kindly volunteered to look after us in the Rib, fired off a few two, one, go races to keep us on our toes. The decision to return to shore after an hour and a half to save some energy for the Sunday was a wise one, with the teams tired but all still smiling.
Saturday afternoon saw the sailors witness the Swanage RNLI Regatta raft race, before taking in the onshore atmosphere at the associated music festival. Highlights included "The Reptiles" singing 70's classics from all decades(!), and 500 Swanagians serenading the best of British cheeses.
Locally housed by Hugh Shone and family, the walk for the sailors to the club for Sunday's sailing was short and scenic, and the tourism continued on the water as we gybed down towards Old Harry in 10-14 knots, 20-25 degrees and glorious sunshine. A few tuning runs back up into the bay brought us to the committee boat just in time for the club race.
Bryan Ormond and Anna Prescott were looking good for a pin-end start before tangling with a Nacra trying a port-flyer, which put them on the back foot. First around the windwards were Joe Bradley and Hugh Shone, followed by Luke and Emma McEwen, then Tim Gratton and Arthur Henderson. The gybe-set was the way to go, which allowed Tim and Arthur around the duelling front pair. With gusts coming off the shore, picking the right place to be downwind was tricky, and tended to favour the boats behind. Amongst the leaders, the places changed a few times, with Ben Palmer and Dicken Maclean catching up on the leading trio throughout. Across the finish line, Tim and Arthur took the win, followed by Joe and Hugh, then Luke and Emma.
Back ashore for a late lunch, the fleet is ready and raring for the nationals in Brightlingsea in three weeks' time!"
You can get your entries in for Brightlingsea Noble Marine Nationals here