Results / Noble Marine RS700 RS800 National Championship Brightlingsea SC - 07/09/2023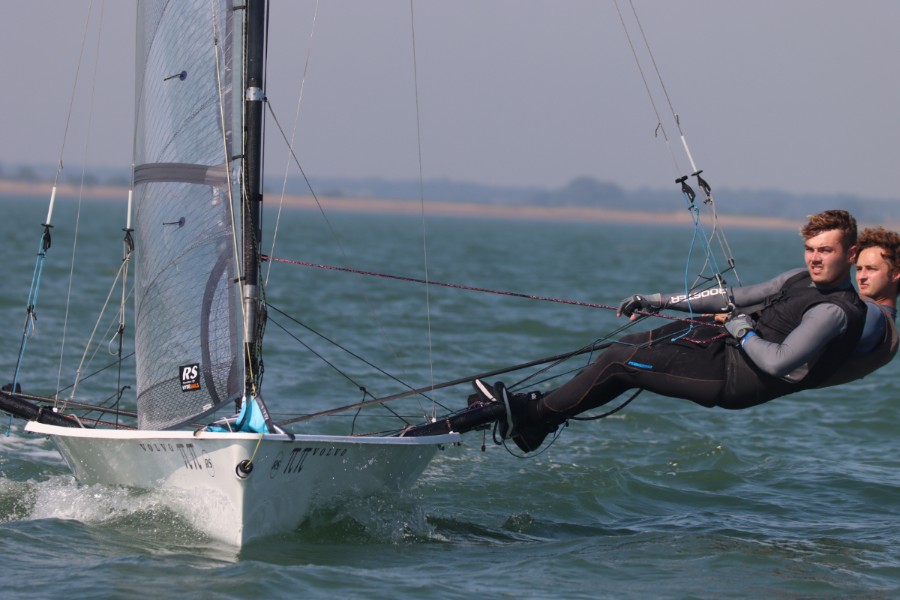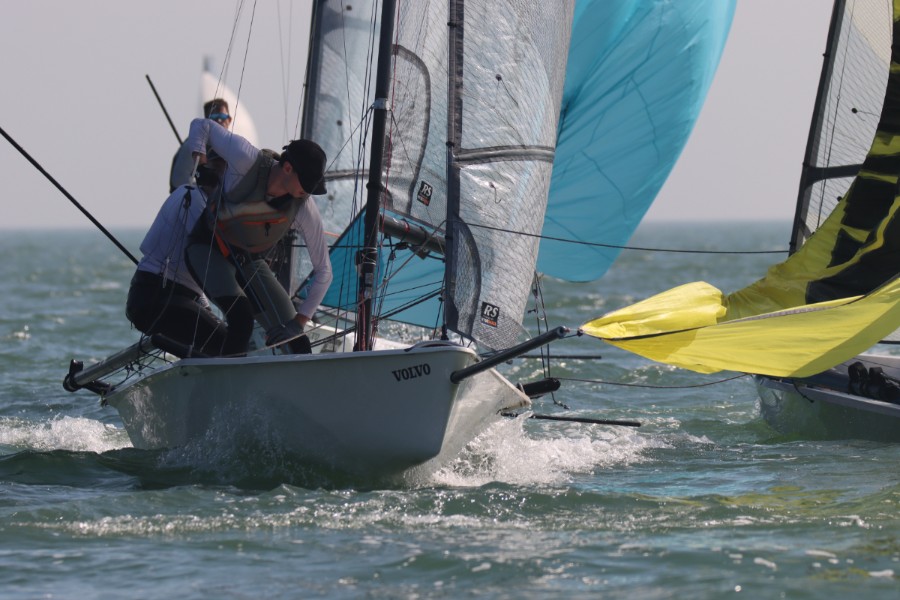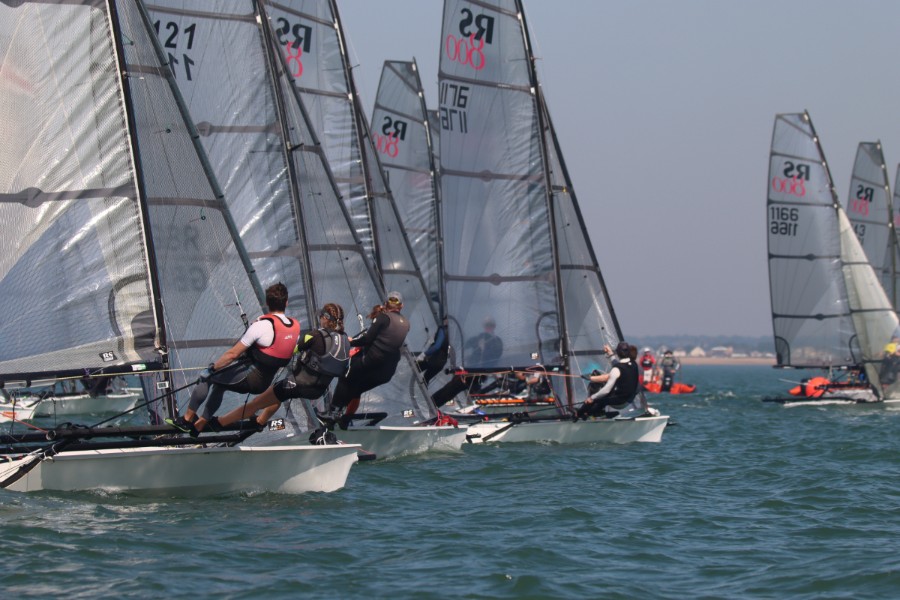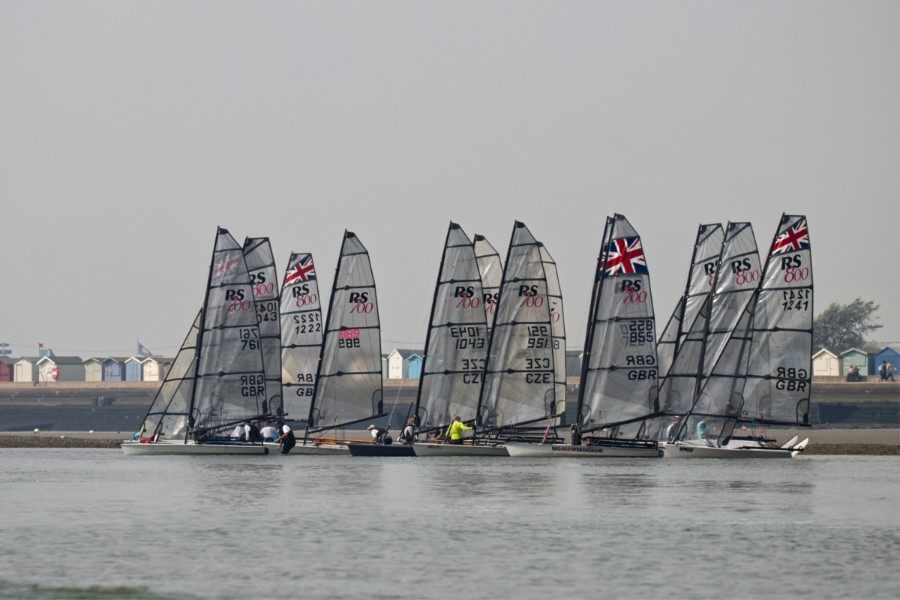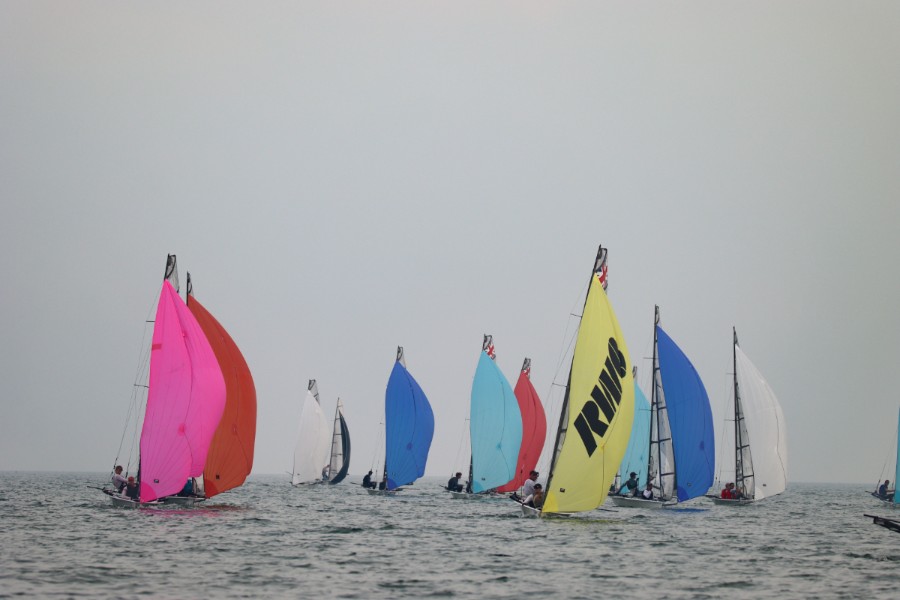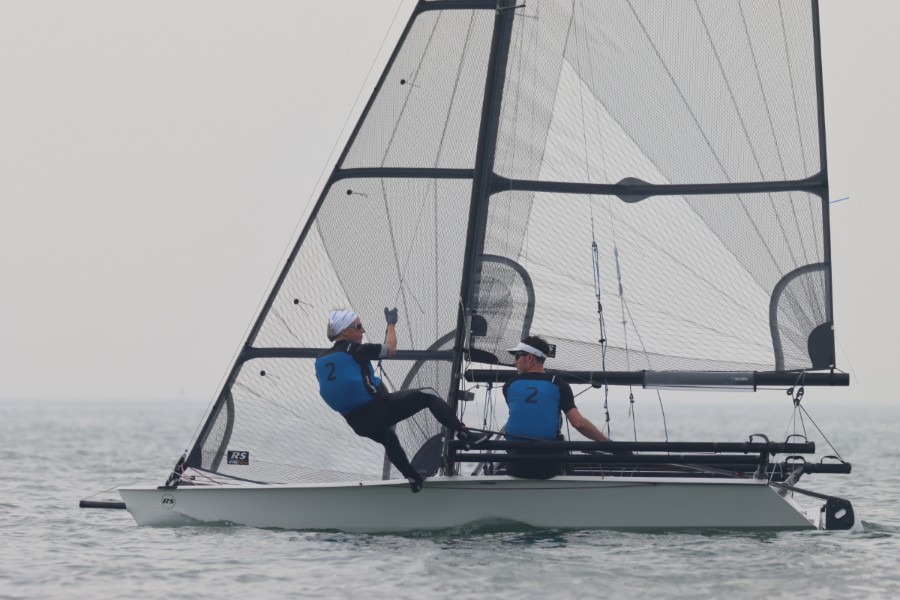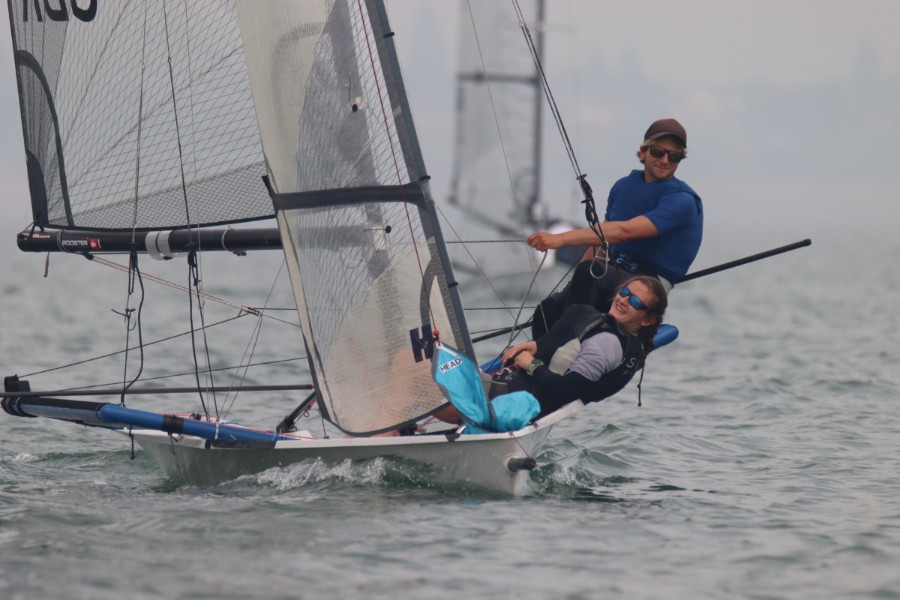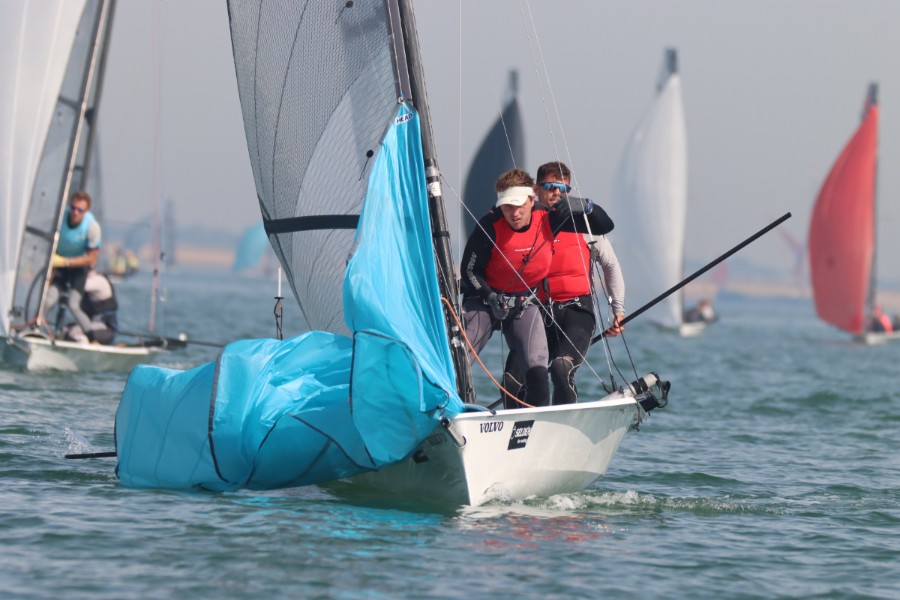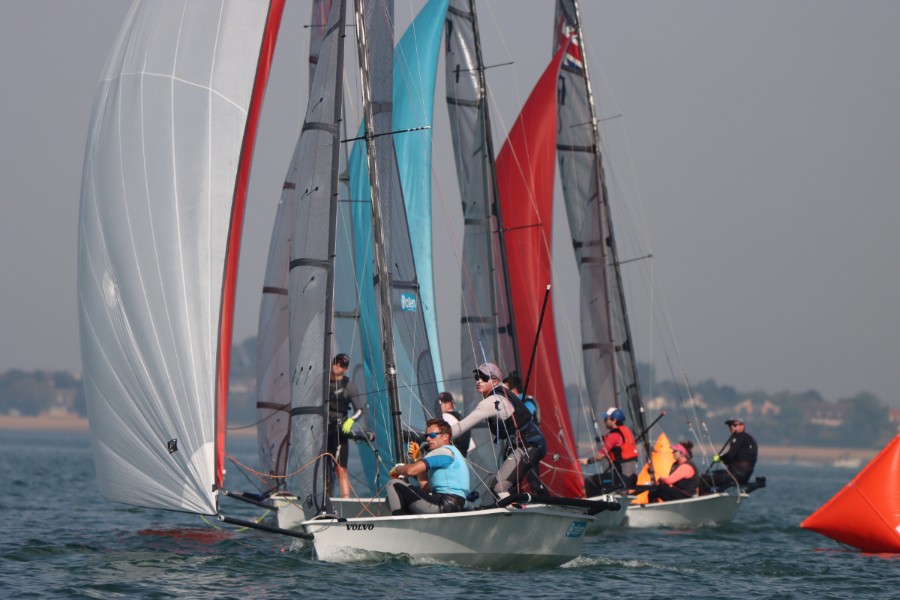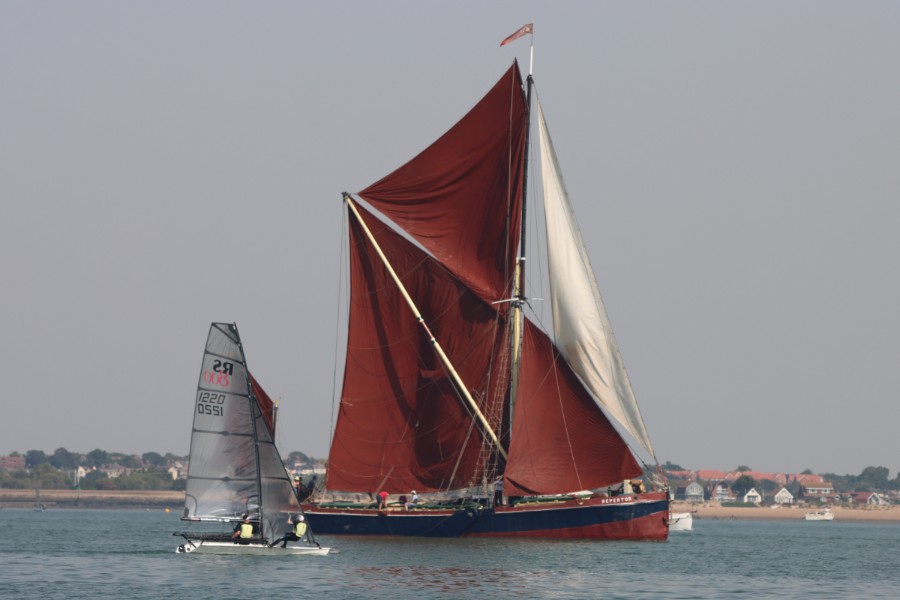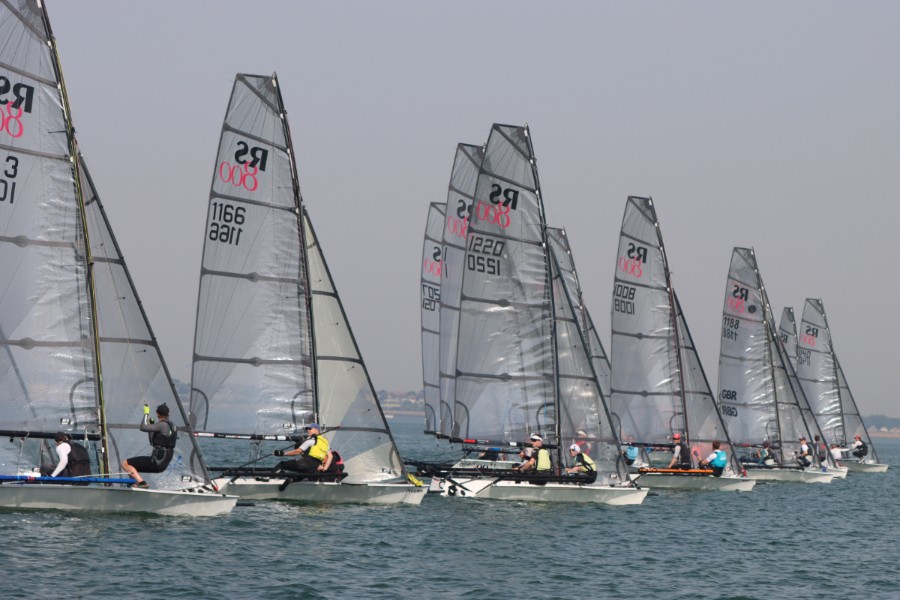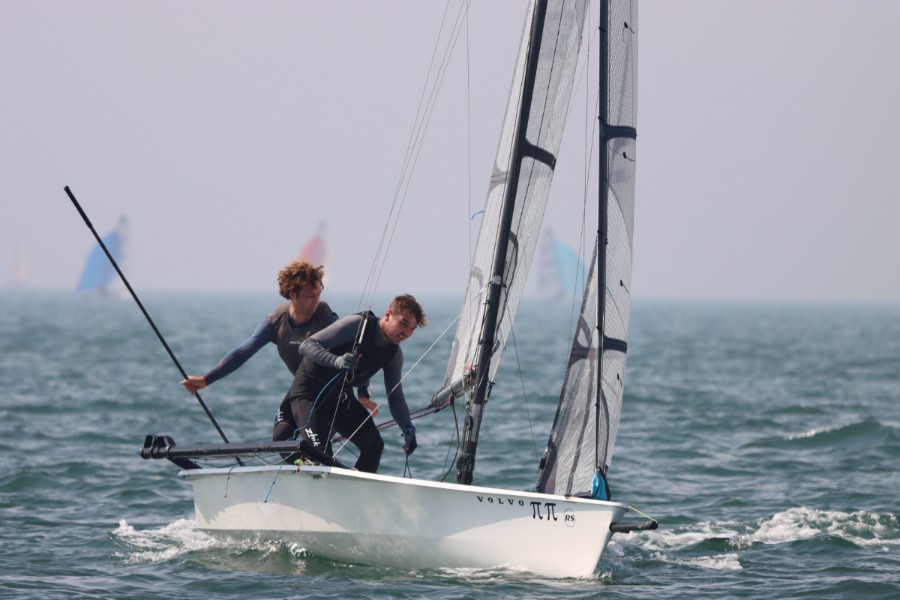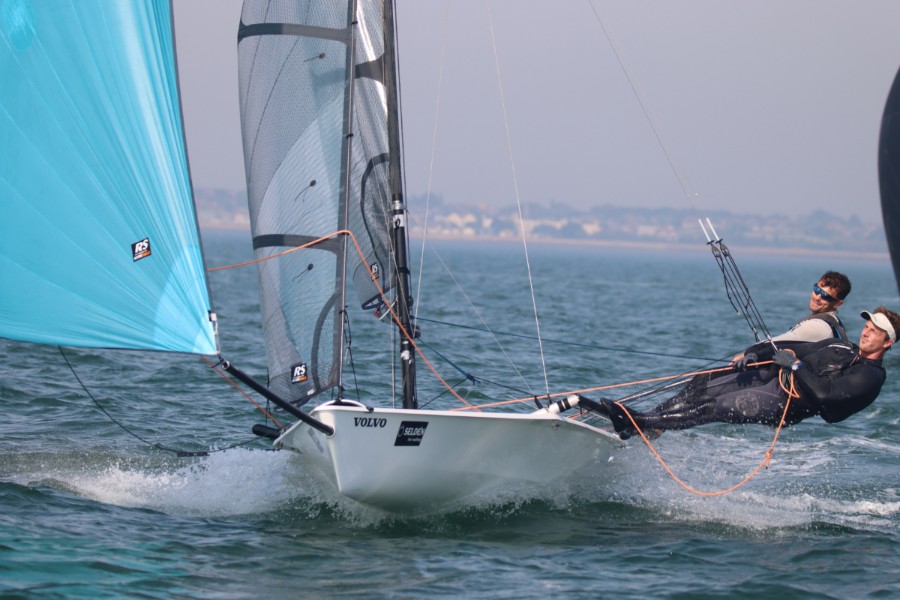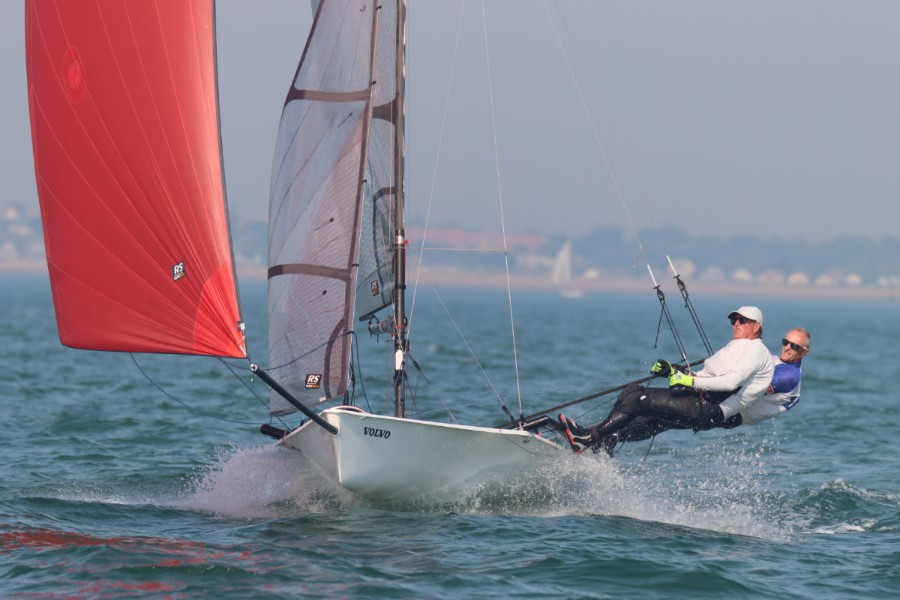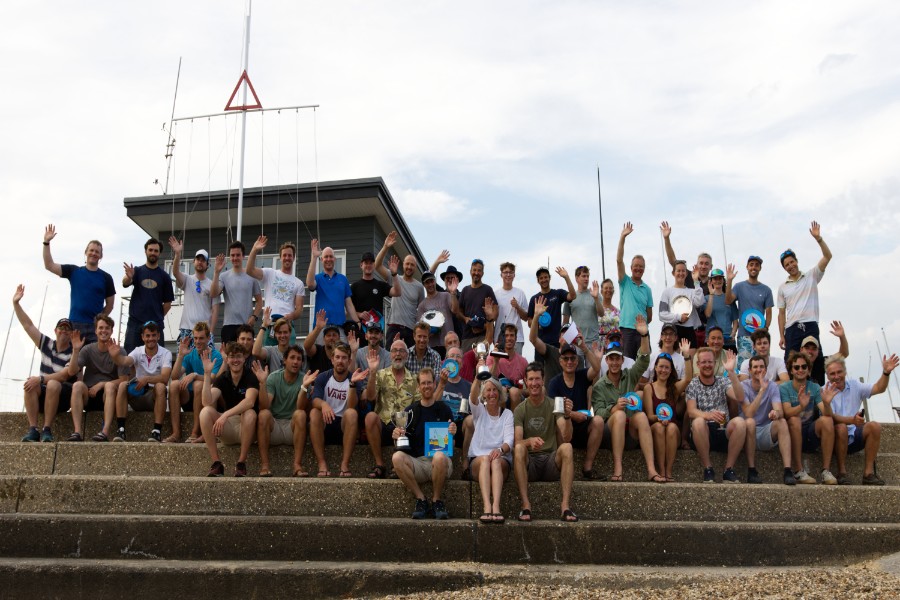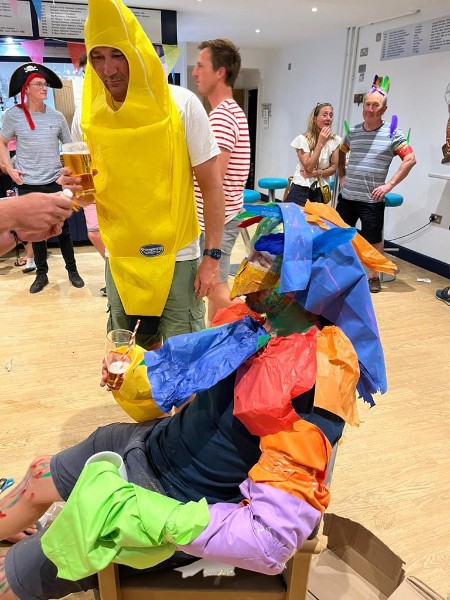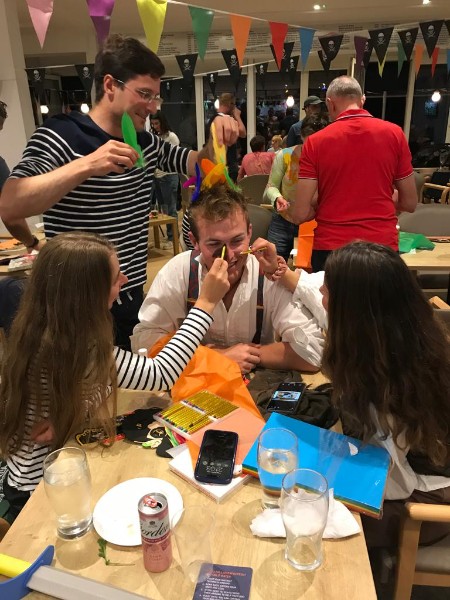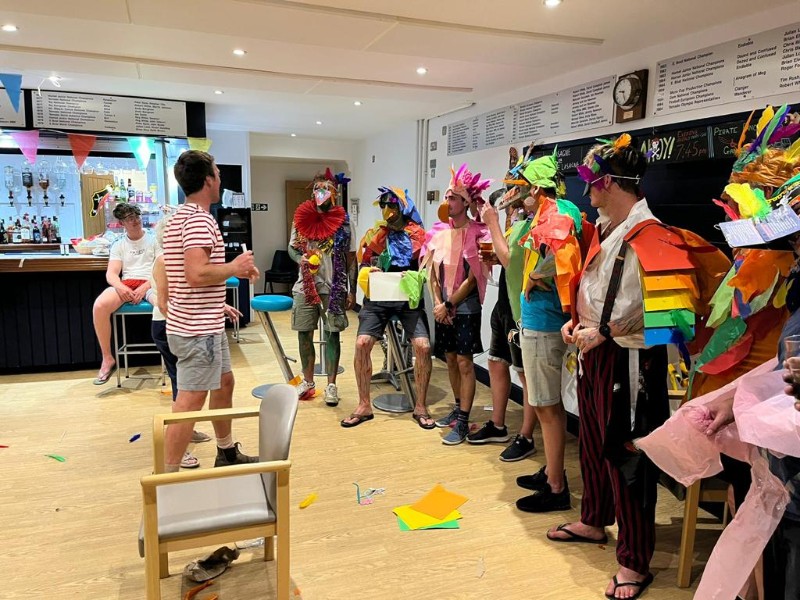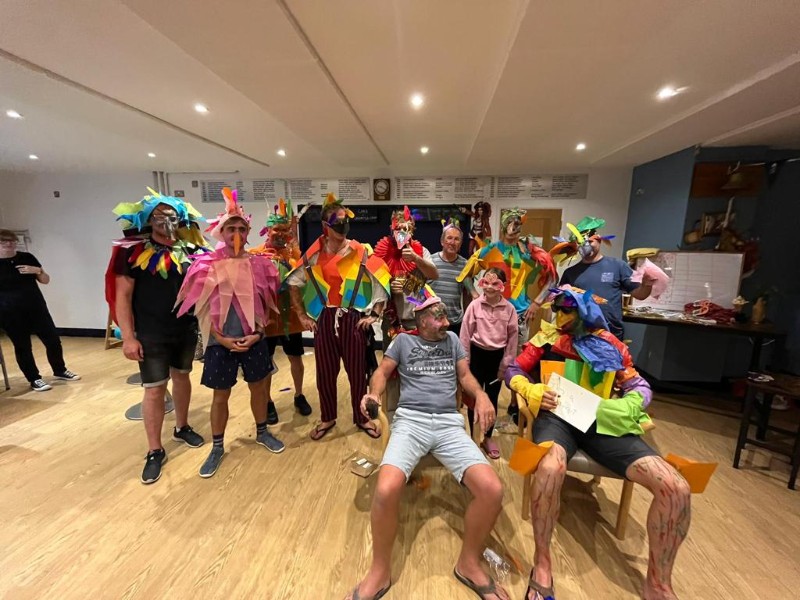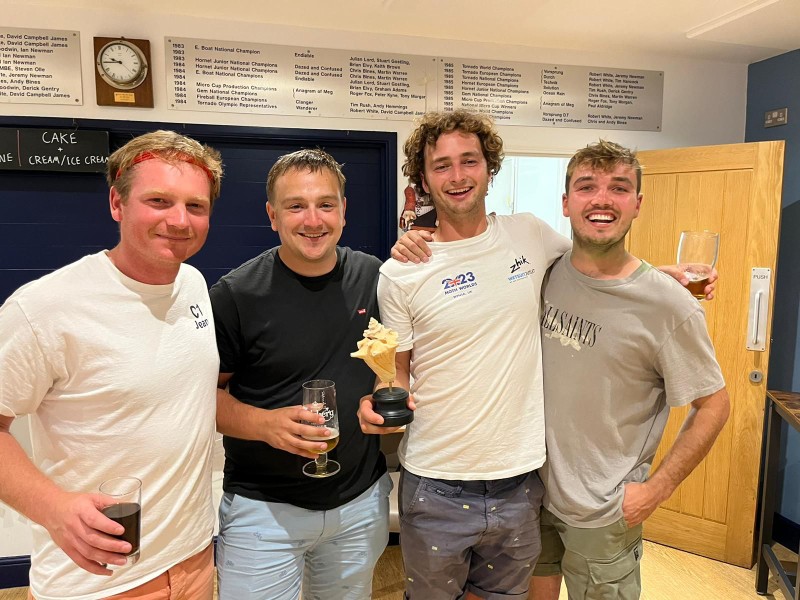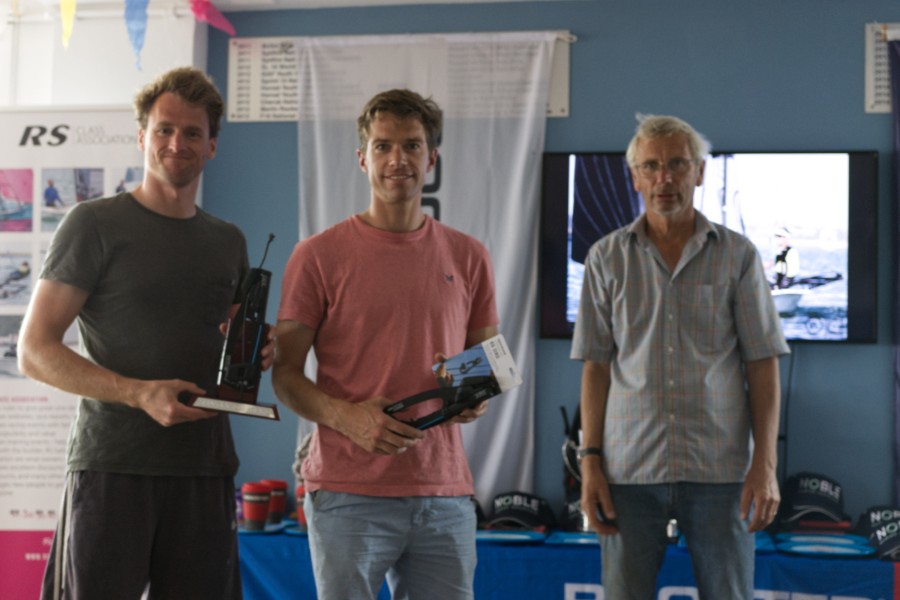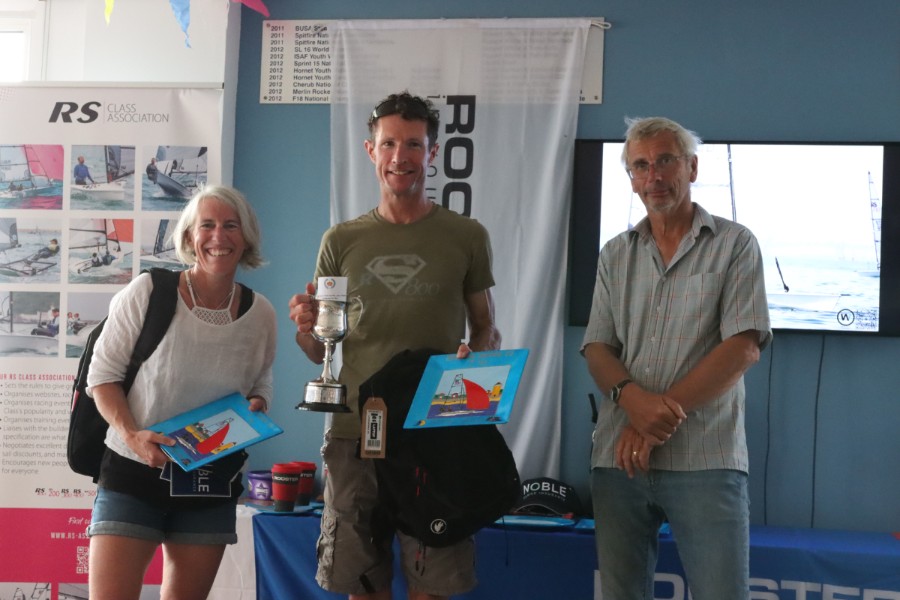 CONGRATULATIONS TO LUKE AND EMMA MCEWEN YOUR NEW 2023 RS800 NATIONAL CHAMPIONS!
Thank you very much to the wonderful Brightlingsea SC and to our smashing sponsors: Noble Marine, Rooster, RS Sailing, Spinlock and Fernhurst Books.
Event photos thanks to William Stacey. You can buy photos from his superb event gallery here
Click on the report title to be taken directly to it
Noble Marine RS800 Nationals 2023 @ Brightlingsea Sailing Club 7-10 September
As we hurtle towards the end of Summer (yes that's right, Summer happened apparently) and the impending royal rumble on the East Coast, it is time to take a look at those who will be doing battle. With Tom Morris on dad duties the reigning champions are not there to defend their crown and so in come the hungry pretenders looking to take the throne. It looks like it will be one of the most open National champs that we've had for a long time.
Luke and Emma McEwen: Multiple championship winners and absolute legends of the class. Luke and Emma will surely be the favourites to take home the title given the absence of their arch nemesis. Particularly dangerous in the lighter stuff, Luke and Emma have repeatedly shown the fleet a clean transom over the years and disappeared over yonder horizon. However, and it's a big however, we have news of a dodgy shoulder and some last minute remedies to get it working. I'm pretty confident the McEwens could still take this home with three arms but we will see.
Ben Palmer and Dicken Maclean: Ben's training for this year's Nationals has included a full blown epic round the Fastnet Rock. He is clearly hoping for oceanic swell and long days on the water (preferably nights as well). With Ben undoubtedly still swaying from his stormy jaunt up to Ireland, will Dicken be able to keep Ben's eyes inshore? Easy to spot with their vibrant orange progrip and sail markings, it won't be hard to track their progress. Can they build on their third place finish from last year and make the summit, hi-vis and all? Wouldn't bet against it.
Monique Vennis-Ozanne and John Mather: The early pace setters from this year's tightly fought open at HISC. Monique and John surprised everyone with incredible speed in the lighter stuff on the Saturday and will be ones to watch if things stay ouchy-crouchy-crotch. Did you know that they won the 2019 Bloody Mary together (242 boats)? They are more than capable of getting this done in style.
Tim Gratton and Arthur Henderson: So confident in their abilities, these two are backing themselves to wrap up the win in just the weekend. Real talent doesn't do weekdays. Tim and Arthur are actually currently undefeated in their short but sweet RS800 career together. They triumphed at the crazy wind Lymington Open and then dominated the one and only competitive race at our recent training weekend in Swanage. No wonder they've decided to give everyone else a head start.
Joe Bradley and Hugh Shone: Will these two have had enough time in the boat together to do serious damage? They won the Weymouth Open in strong breeze but struggled at the lighter HISC Open. If we get four days of twin stringing then these two could lay down a serious challenge.
David Conlon and Ed Gibbons: Last spotted at Carnac 2022 where the boys put in a decent shift, can the local lads bring it (the short distance) home? With local knowledge and a vociferous home crowd spurring them on we expect to see some moments of glory from the Brightlingsea boys.
Leo Wilkinson and Guy Fillmore: As mentioned, Tom Morris is unable to attend and so Guy has been running auditions for the last couple of months. Leo got the triumphant nod and will have the honour of steering the most race primed vessel around the track. Despite the change we still expect to see 1144 at the really really pointy end. Tom will of course be there in spirit, or at least his soft shackles will be.
Martin Orton and Ian Brooks: Currently third in the Rooster National Tour, these two will have the weight of helm sheeters on their shoulders as they look to make this their best Nationals yet. Martin and Ian have gone under the radar slightly despite their rapid improvement in results and will be pushing hard to make this one count!
Paul and Peter Jenkins: How many roads must a man walk down before you can call him a man? Probably about the same as the number of facebook messages it takes to get Paul to get his Nationals entry in. Many.. Very capable of making an RS800 go very fast upwind, these two will be hoping to be able to stretch their legs and wave goodbye to the rest of the fleet before we even get onto the downhill.
Fin Armstrong and Ewan Gribbin: Would it be an RS800 Nationals without the appearance of two Terminator-like Olympic pathway hopefuls? This year's couple of T-1000s come in the form of Fin and Ewan. They are not going to lack the brains or the brawn but will they know the boat? Yeah they probably do. Damn.
It's going to be tight at the top and we haven't even discussed the big prize…the People's Conch for smashing the social! Don't miss out on what is going to be a fantastic event at a wonderful club. Entries still welcome here
Up on Y&Y here and on RS Sailing here
RS800 Noble Marine 2023 National Championship Day One
Twenty boats set sail from Brightlingsea Creek towards new racing waters for most of the fleet. Some were sceptical of the forecast, but the first day of the championships ended with three races sailed in a variety of conditions from underpowered to twin trapezing upwind, putting the championship one race ahead of schedule.
The fleet tried to understand the conditions during the first race, which provided a good shake out to rid any mishaps early: like being OCS, not checking the number of laps when leading a race, or ripping the rudder off the boat. Needless to say the Brightlingsea locals made the most of the home advantage with Eddie Bridle sailing with Tom Kyne, and David Conlon sailing with Ed Gibbons getting some solid results in the top ten.
The first race saw a number of lead changes, with Leo Wilkinson and Guy Fillmore able to take advantage of a kite hoist snag to overtake Monique Vennis-Ozanne and John Mather on the last leg to win.
Monique and John went on to prove staggering speed and solid tactical decision making in the light breeze to win race two and three by some margin.
Behind the speed-ship there was plenty of place changes in race two and three. The ever-consistent Luke and Emma McEwen started a strong series of results with two seconds. Fin Armstrong and Ewan Gribbin had got to grips with the reduction in power from their usual 49er in the second race to finish third, and Mathias Berthet, jetting in from Norway for the regatta, overcame the same problem with James Hall in the third race, to also finish third.
It's shaping up to be a tight series!
Report by Guy Fillmore
Up on Y&Y here
Day one daily prize giving
Winners: Monique Vennis-Ozanne and John Mather
Mid-fleet: David Conlon and Ed Gibbons
Speed challenge: Stephen Brown and Philip Bairstow
Day Two of Noble Marine RS800 National Championship
Day two of the RS800 nationals dawned with blue skies and a warm sun, much to the chagrin of the camping sailors whose tents morphed into saunas for the second morning in a row. What was lacking however was wind with the sailing area resembling a mill pond through the haze so the PRO sensibly set a two hour AP allowing for the sailors to rest their weary legs after the prior day's squatting conditions. It did free up some time however for the daily prize-giving, handing out bibs for the top three and accolades for "speediest sailor / dodgiest GPS" from the prior day - and of course our mid-fleet heroes.

With the sun disappearing behind welcome clouds, some sailors turned their concern over yesterday's sunburn to whether the wind would build sufficiently - however as if knowing the gravity of the event, it started to build slowly from the South East and the fleets were dispatched promptly into the incoming tide.

It was the RS800s turn for the joyous outer loop, meaning any tactics gleaned from the prior day would have to be revisited. A three lapper was optimistically announced by the PRO and a fickle 6/7 knots rolled down the course, the windward mark barely in sight in the haze. It turns out that the "curse of the bibs" lives true - with Leo Wilkinson and Guy Fillmore involved in a start line altercation requiring spins, subsequently rounding the top mark towards the back of the fleet, only just behind Monique Vennis-Ozanne and John Mather who had struggled to find any pace in the lighter conditions. Luke and Emma McEwen however found some absolute rocket speed and led from start to finish. Other bib contenders emerged finding their pace, Joe Bradley and Hugh Shone posting a solid second, and Mathias Berthet and James Hall starting to crank up the pace - and also realising that it's preferable to have the daggerboard inside the slot, not under, whilst racing. As the fickle breeze whimpered on we were finished after two laps, and the standings blown open.

A similar setting for race two: a clean start for all and some of the closest racing of the regatta so far - with boat after boat rounding inches from one another. Thus started one of the greatest soak offs seen in fleet history with some boats on the verge of gybing and crews well and truly on the leeward, a fleet split at the leeward gate ensued much excitement, until a huge left shift ensured all those rounding the left-hand gate had a large advantage. Luke and Emma had not to worry as they were already so far ahead, Ben Palmer and Dicken Maclean spotting the shift well to post a second and best result of the event so far and Mathias and James in third.

No respite for the fleet with the AGM starting after racing followed by games and a pirate party, everyone is having a great time.
Report by John Mather
Up on Y&Y here
Day two daily prize giving
Winners: Luke and Emma McEwen
Mid-fleet: Eddie Bridle and Tom Kyne
Speed challenge: Toby Freeland and Alex Gutierrez
Day Three of RS800 Noble Marine National Championship
Day three, what a scorcher. Some said it was Hawaii conditions for Hawaii night. We had to wait a little for the breeze to fill in, however we were all entertained by a yacht running aground outside the club house. Unfortunately for this yacht they had to stay there all day until the evening high tide could set them free, much to the delight of the sailors sipping their sun downers.
For the RS800 fleet, it was another master class of light weather sailing by Luke and Emma Mcewen with three bullets. Matthias Berthet and James Hall almost got to the windward mark first in race one today but worked out that they couldn't quite fit their boat between the mark and Luke and Emma. Ben Palmer and Dicken Maclean tried in vain to challenge Luke and Emma on a couple of races.
Paul and Peter Jenkins, with their bright yellow RWO emblazoned spinnaker had a smashing day, with a 6,5,2. As they said, coming off the water they have found their light wind boat speed.
Throughout the fleet racing was super tight and close in the light wind and hot conditions with lots of place changes. Some sailors even went for a swim between races to cool off!
Two races are planned for the last day tomorrow, although Luke and Emma with their 5 bullets have secured the title, the battle for the minor places is very close so it should be a great showdown.
Report by Ben Palmer
Up on Y&Y here
Day three daily prize giving
Winners: Luke and Emma McEwen
Mid-fleet: Bryan and Anna Ormond
Speed challenge: Bryan and Anna Ormond
Day Four and Overall Report of RS800 Noble Marine National Championship
Maybe it was the stunningly sunny September after the August gales; maybe it was camping in the warm, grassy dinghy park with a beautiful backdrop of beach huts and traditional spritsail barges; maybe it was the wonderfully welcoming volunteers at Brightlingsea Sailing Club offering delicious homemade food and a well-stocked bar… in any case the RS800s first Essex Nationals was an unforgettable experience. Those who were hoping to be clinging to the racks in monster waves were probably disappointed but for the rest of us, four days of super steady winds, flat water, sunshine and temperatures in the high twenties made for a very enjoyable long weekend. The best advice to follow was suncream, shade and hydration in all its forms. The breeze even had the decency to stay away until lunchtime each day to let us wake up gently and have a nice chat in the sun before the racing started - just like Garda, only a slightly shorter drive.
One of the popular Brightlingsea pastimes is watching boats run aground, ideally at speed. There are mudbanks aplenty in the Colne river, and not quite enough navigation marks - perhaps a deliberate ploy to please the spectators. Those who'd got up in good time for breakfast on Saturday were treated to a yacht's desperate attempts to escape the oyster bed right in front of the clubhouse. By the time we launched her nearly horizontal mast was blocking half the fairway. She was still there when we came home. Still the RS700 and RS800 sailors (even locals) took liberties with the limited rise of tide, demonstrating some inventive ways to pitchpole in a force three as they cut the corner into the river chasing the daily prize for highest GPS speed, a title the race leaders never won. Norwegian 29er/49er legend Mathias Berthet sailing with James Hall took the challenge a step further by taking their centreboard right out to fix the gasket, then found RS800s are quite alarmingly stable with the mast embedded in the uniquely adhesive Colne mud.
The race team led by David Charlton did a brilliant job to get all ten races in the gentle afternoon sea breezes, typically 8 to 12 knots, with the RS700s and RS800s alternating between inner and outer loop courses to keep things interesting. The relatively weak neap tides still had enough effect to make the left side of the course generally favoured (weirdly independent of whether the tide was flooding or ebbing), but for the smart tactician there were plenty of opportunities to make gains on long laylines with wind bends and lee-bowing currents tempting the unwary to overstand.
The RS800 class is enjoying a renaissance, with half the teams new since the 2022 Nationals, but still it was a very high pedigree fleet including top international moth, 29er and 49er sailors looking for good skiff fleet racing with the local heroes and the old RS800 masters and grand masters. Gradually the newbies found their speed but not before the 60-somethings showed them how to port tack the fleet at the start (it wouldn't be an RS800 event without a Ralph Singleton port flyer) and win a deep tactical soak on the run.
The first race win went to young 29er guru Leo Wilkinson with super crew and reigning champion Guy Fillmore. Ben Palmer and Dicken Maclean sailed an impressively consistent series to take third overall and the Spinlock 1999 prize for first boat with the original style deck. It was excellent to see Monique Vennis-Ozanne win three races to take the first youth, first lady helm and second overall prize, sailing unfeasibly fast downwind with RS800 and 29er champion crew John Mather. Luke and Emma McEwen, sailing their 13th RS800 nationals, took five firsts to win the overall title, and the first master helm and crew, and first lady crew prizes. The last race win went very deservedly to local legends David Conlon and Ed Gibbons.
Back ashore, RS Sailing sponsored the tally-off drinks, class chairman Hugh Shone invented characteristically amusing games for the pirate party while his helm Joe Bradley kindly fixed any broken boats. The local RS800 team of Eddie Bridle, Ben Clegg and Tom Kyne won the coveted Social Conch trophy with their impromptu parrot costume and dance routine. Hitherto unknown talents came to light in the karaoke and quiz nights and lifetime friendships were forged as the sun set over the dinghy park.
Huge thanks to sponsors Noble Marine, Rooster, Spinlock, Fernhurst Books and RS Sailing for making the event great value, to Brightlingsea Sailing Club for showing us how beautiful and welcoming this part of England can be, and to our wonderful class secretary Clare Sargent for her tireless work ensuring that it all came together perfectly.
Report by Luke McEwen
Up on Y&Y here
RS800 Nationals Full Prize Giving List:
RS800 social conch trophy: Ben Clegg, Eddie Bridle, Tom Kyne and friend
Endeavour Trophy: 2 x plate, Fernhurst books voucher, 2 x Rooster cup: QMSC Toby Freeland and Alex Gutierrez
1st Weekend: 1 x bottle wine, 1 x Rooster cup: Royal Thames YC Tim Gratton and Arthur Henderson
1st Silver: 2 x plate, 2 x Rooster cup: Witterings SC Tom Walker and Alice Masterman
Spinlock 1999 Prize for boat with sail no lower than 1118: new trophy, Spinlock RigSense: HISC Ben Palmer and Dicken Maclean
1st Master Crew: plate, 1 x Rooster cup: Royal Lymington YC Emma McEwen
1st Master Helm: plate, 1 x Rooster cup: Royal Lymington YC Luke McEwen
1st Youth Crew: plate, 1 x Rooster cup: HISC James Hall
1st Youth Helm: plate, 1 x Rooster cup: Hillhead SC and HISC Monique Vennis-Ozanne
1st Lady Crew: plate, 1 x Rooster cup: Royal Lymington YC Emma McEwen
1st Lady Helm: plate, 1 x Rooster cup: Hillhead SC and HISC Monique Vennis-Ozanne
6th place: 2 x choc orange, crew: Crew's Union coin: Maidenhead SC and HISC Leo Wilkinson and Guy Fillmore
5th place: 2 x plate, 2 x Rooster phone case, Crew's Union coin, 2 x Noble cap: Royal Norwegian YC and HISC Mathias Berthet and James Hall
4th place: 2 x plate, 2 x Rooster grey hat, Crew's Union coin, 2 x Noble cap: Swanage SC Joe Bradley and Hugh Shone
3rd place: 2 x plate, 2 x Rooster blue hat, Crew's Union coin, 2 x Noble cap: HISC Ben Palmer and Dicken Maclean
2nd place: 2 x plate, 2 x Rooster towel, Crew's Union coin, 2 x Noble cap: Hillhead SC and HISC Monique Vennis-Ozanne and John Mather
1st place and RS800 2023 National Champions: 2 x plate, 2 x Rooster laptop backpack, 2 x Noble cap: Royal Lymington YC Luke and Emma McEwen
RS800 Championship 2023

Brightlingsea SC
RS800 Championship 2023
Overall
| Rank | Tally | Fleet | Class | SailNo | Club | HelmName | CrewName | Rating | R1 | R2 | R3 | R4 | R5 | R6 | R7 | R8 | R9 | R10 | Total | Nett |
| --- | --- | --- | --- | --- | --- | --- | --- | --- | --- | --- | --- | --- | --- | --- | --- | --- | --- | --- | --- | --- |
| 1st | 28 | | RS 800 | 1220 | Royal Lymington YC | Luke McEwen | Emma McEwen | 805 | (4.0) | 2.0 | 2.0 | 1.0 | 1.0 | 1.0 | 1.0 | 1.0 | 2.0 | (7.0) | 22.0 | 11.0 |
| 2nd | 40 | | RS 800 | 1207 | Hill Head SC & HISC | Monique Vennis-Ozanne | John Mather | 805 | 2.0 | 1.0 | 1.0 | (10.0) | 4.0 | 4.0 | 4.0 | (5.0) | 1.0 | 3.0 | 35.0 | 20.0 |
| 3rd | 32 | | RS 800 | 1008 | HISC | Ben Palmer | Dicken Maclean | 805 | 5.0 | 8.0 | (10.0) | 3.0 | 2.0 | 2.0 | 3.0 | 7.0 | 5.0 | (23.0 OCS) | 68.0 | 35.0 |
| 4th | 33 | | RS 800 | 1 | Swanage SC | Joe Bradley | Hugh Shone | 805 | 3.0 | 5.0 | 4.0 | 2.0 | (12.0) | 9.0 | 7.0 | 4.0 | (13.0) | 6.0 | 65.0 | 40.0 |
| 5th | 38 | | RS 800 | 1140 | Royal Norwegian YC & HISC | Mathias Berthet | James Hall | 805 | (12.0) | 4.0 | 3.0 | 5.0 | 3.0 | 7.0 | 2.0 | (11.0) | 8.0 | 9.0 | 64.0 | 41.0 |
| 6th | 45 | | RS 800 | 1144 | Maidenhead SC & HISC | Leo Wilkinson | Guy Fillmore | 805 | 1.0 | 6.0 | 5.0 | (15.0) | 5.0 | (14.0) | 11.0 | 8.0 | 4.0 | 2.0 | 71.0 | 42.0 |
| 7th | 44 | | RS 800 | 1188 | Paignton SC | Fin Armstrong | Ewan Gribbin | 805 | (13.0) | 3.0 | 7.0 | 8.0 | 6.0 | 8.0 | (10.0) | 6.0 | 3.0 | 8.0 | 72.0 | 49.0 |
| 8th | 34 | | RS 800 | 1204 | Chichester YC | Martin Orton | Ian Brooks | 805 | 6.0 | (12.0) | 6.0 | 4.0 | 9.0 | 5.0 | 6.0 | 9.0 | (11.0) | 4.0 | 72.0 | 49.0 |
| 9th | 39 | | RS 800 | 907 | Witterings & HISC | Tom Walker | Alice Masterman | 805 | (23.0 OCS) | (23.0 DNC) | 9.0 | 7.0 | 7.0 | 3.0 | 8.0 | 3.0 | 10.0 | 5.0 | 98.0 | 52.0 |
| 10th | 48 | | RS 800 | 1222 | Eastbourne Sovereign SC | Paul Jenkins | Peter Jenkins | 805 | 9.0 | 9.0 | 14.0 | 6.0 | 8.0 | 6.0 | 5.0 | 2.0 | (15.0) | (15.0) | 89.0 | 59.0 |
| 11th | 37 | | RS 800 | 1139 | Brightlingsea SC | David Conlon | Ed Gibbons | 805 | 7.0 | 10.0 | 12.0 | 11.0 | 10.0 | (18.0) | (19.0) | 12.0 | 6.0 | 1.0 | 106.0 | 69.0 |
| 12th | 47 | | RS 800 | 1200 | Brightlingsea SC | Eddie Bridle | Tom Kyne | 805 | 10.0 | 7.0 | 8.0 | 9.0 | 11.0 | (13.0) | 12.0 | (14.0) | 9.0 | 13.0 | 106.0 | 79.0 |
| 13th | 31 | | RS 800 | 820 | QMSC | Bryan Ormond | Anna Ormond | 805 | (23.0 OCS) | 13.0 | 13.0 | 12.0 | 13.0 | 10.0 | 9.0 | (15.0) | 14.0 | 11.0 | 133.0 | 95.0 |
| 14th | 41 | | RS 800 | 1176 | RS Sailing /Stokes Bay | Guy Rivington | Andrew Whapshott | 805 | (18.0) | 11.0 | 11.0 | 13.0 | 15.0 | (19.0) | 15.0 | 16.0 | 12.0 | 12.0 | 142.0 | 105.0 |
| 15th | 36 | | RS 800 | 1166 | Restronguet SC | Ralph Singleton | Nuala Sellwood | 805 | 8.0 | (16.0) | 16.0 | 14.0 | 14.0 | 11.0 | 16.0 | 13.0 | (18.0) | 14.0 | 140.0 | 106.0 |
| 16th | 42 | | RS 800 | 1203 | Royal Thames YC | Tim Gratton | Arthur Henderson | 805 | (23.0 DNC) | (23.0 DNC) | 23.0 DNC | 23.0 DNC | 23.0 DNC | 12.0 | 13.0 | 10.0 | 7.0 | 10.0 | 167.0 | 121.0 |
| 17th | 35 | | RS 800 | 1043 | Brightlingsea SC | Blake Tudor | Brett Tudor | 805 | 11.0 | 15.0 | 15.0 | 16.0 | 16.0 | 15.0 | (18.0) | 18.0 | 17.0 | (23.0 OCS) | 164.0 | 123.0 |
| 18th | 49 | | RS 800 | 1121 | Brightlingsea SC | Ben Clegg | Abi Clegg | 805 | 14.0 | 17.0 | 17.0 | (23.0 DNC) | (23.0 DNC) | 17.0 | 14.0 | 19.0 | 16.0 | 17.0 | 177.0 | 131.0 |
| 19th | 43 | | RS 800 | 1241 | Ullswater YC | Stephen Brown | Philip Bairstow | 805 | 15.0 | 14.0 | 18.0 | 18.0 | 18.0 | 20.0 | 20.0 | 20.0 | (23.0 DNC) | (23.0 DNC) | 189.0 | 143.0 |
| 20th | 29 | | RS 800 | 862 | QMSC | Toby Freeland | Alejandra Gutierrez | 805 | 16.0 | (23.0 DNC) | 19.0 | 19.0 | 17.0 | (21.0) | 21.0 | 17.0 | 20.0 | 18.0 | 191.0 | 147.0 |
| 21st | 46 | | RS 800 | 1156 | Datchet Water SC | Huw Whitworth | Harry Wilson | 805 | (23.0 DNC) | (23.0 DNC) | 23.0 DNC | 23.0 DNC | 23.0 DNC | 16.0 | 17.0 | 21.0 | 19.0 | 16.0 | 204.0 | 158.0 |
| 22nd | 30 | | RS 800 | 1054 | Dabchicks SC | James Lewis | Ed Moore | 805 | 17.0 | (23.0 DNC) | (23.0 DNC) | 17.0 | 19.0 | 22.0 | 22.0 | 22.0 | 23.0 DNC | 23.0 DNC | 211.0 | 165.0 |
Sailwave Scoring Software 2.29.0
www.sailwave.com