Results / RS End of Seasons Regatta and RS300 Inlands Rutland SC - 04/11/2023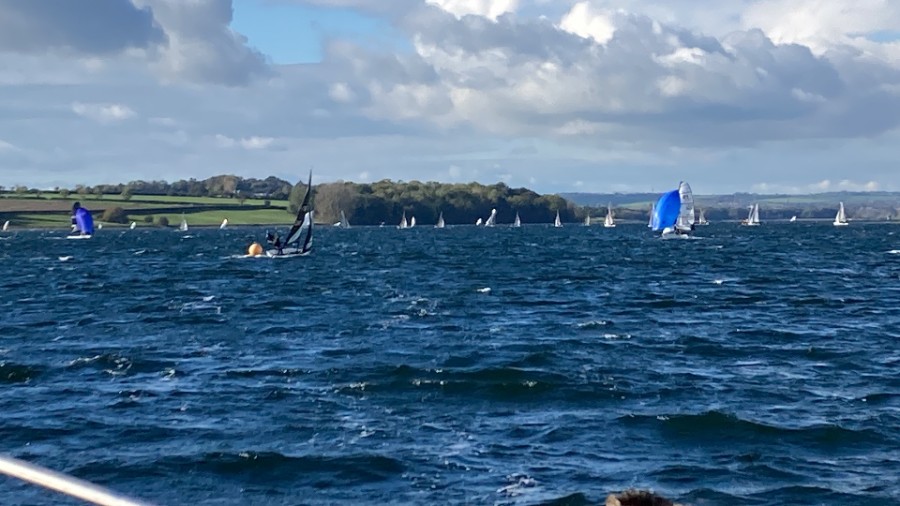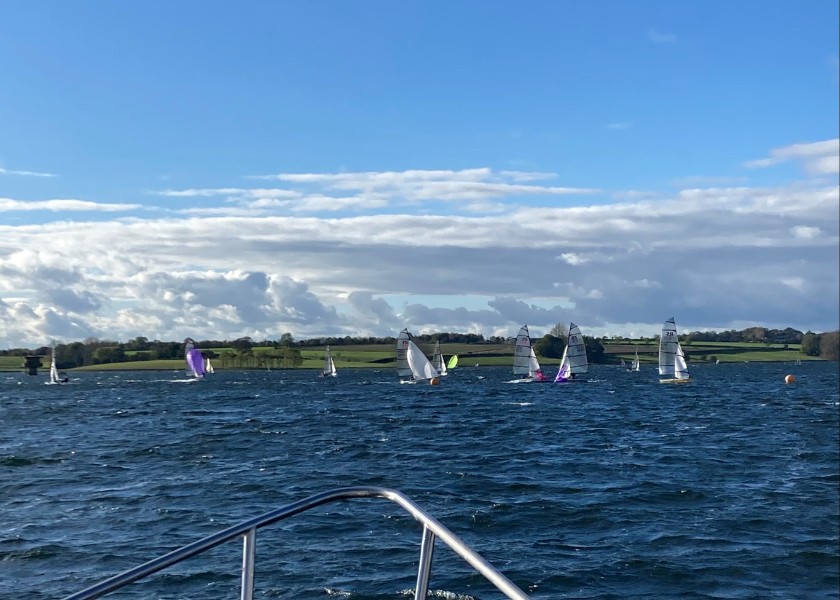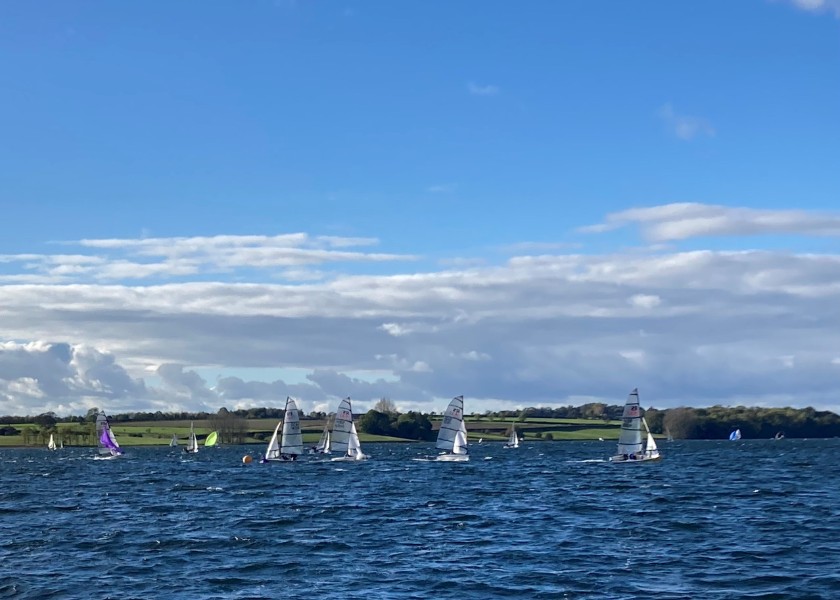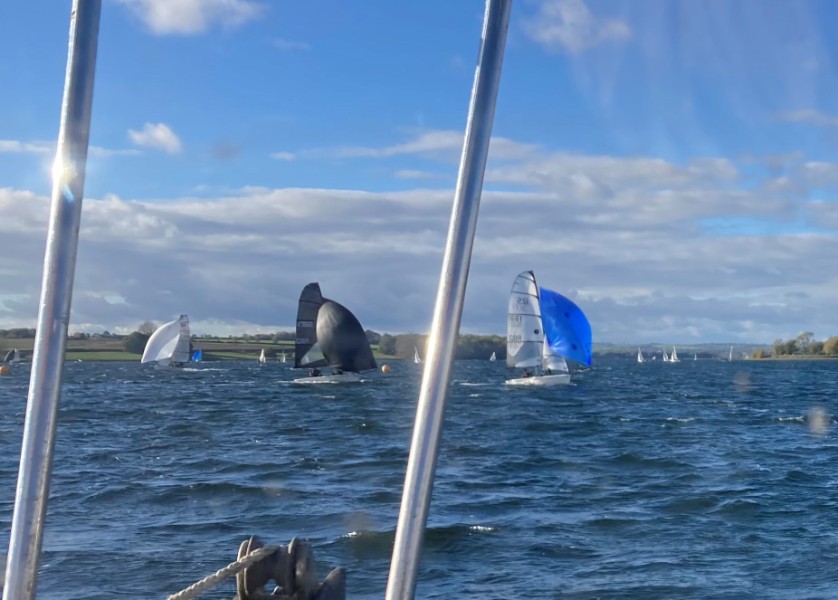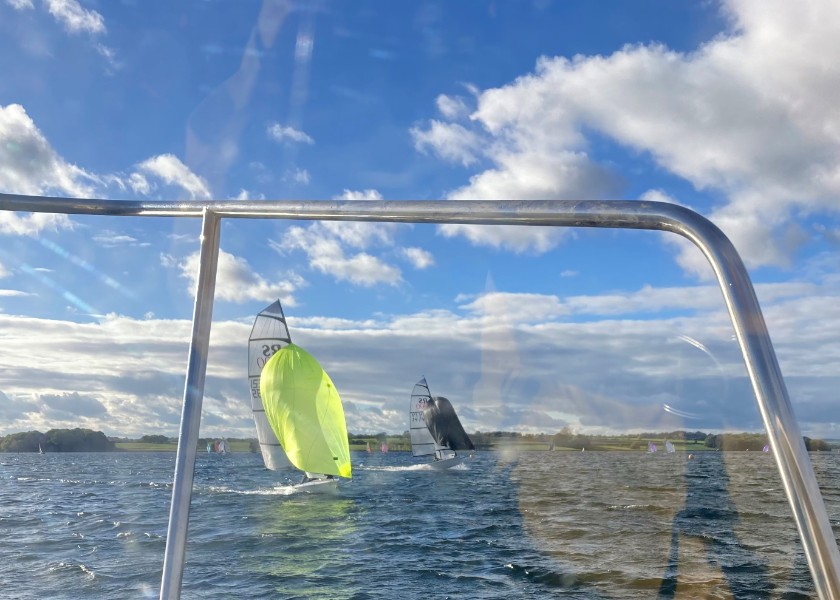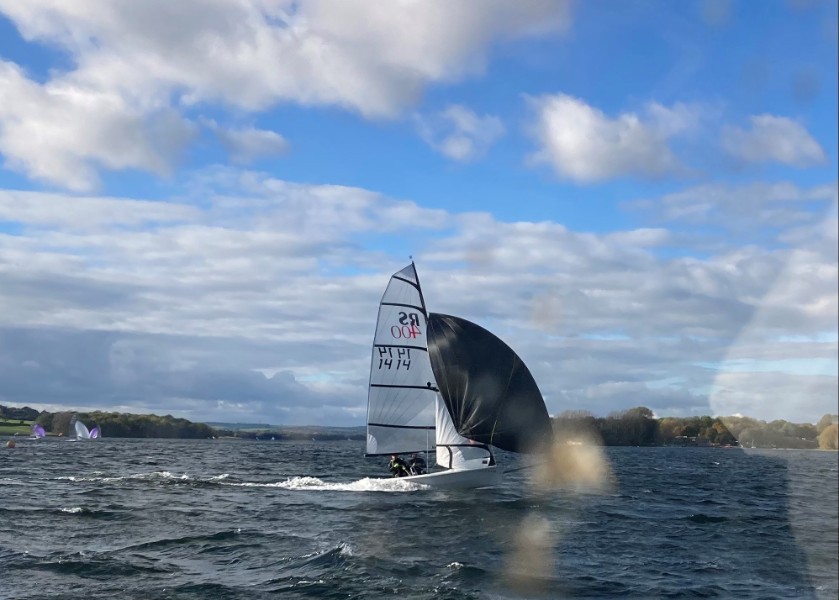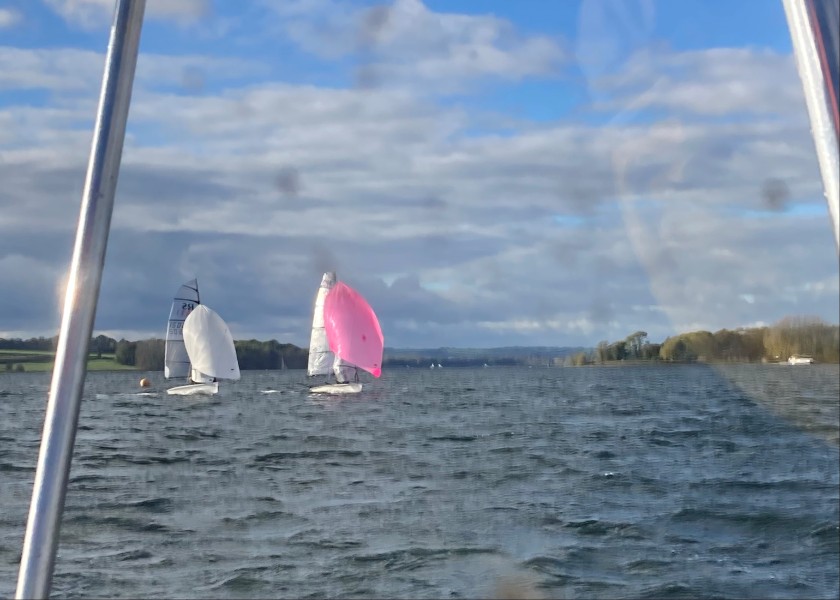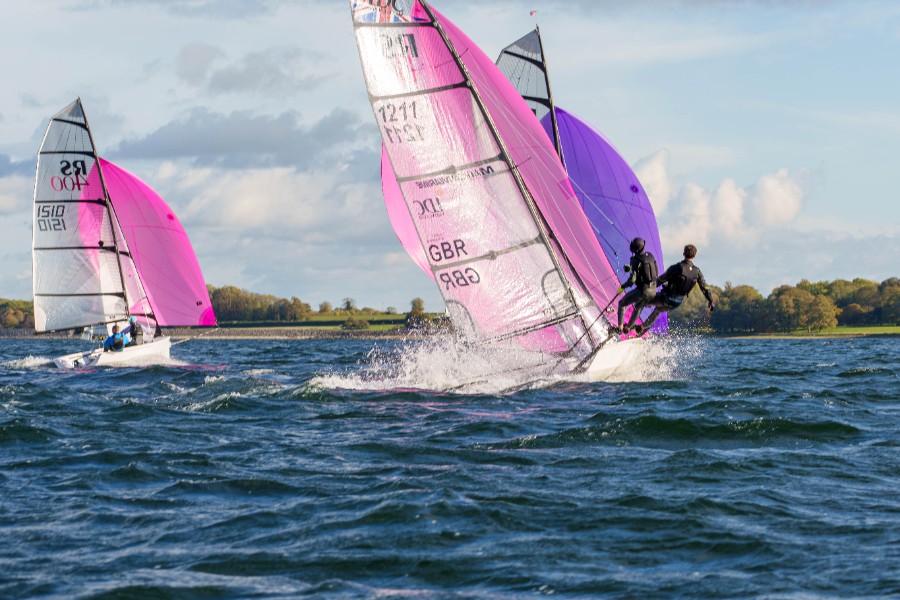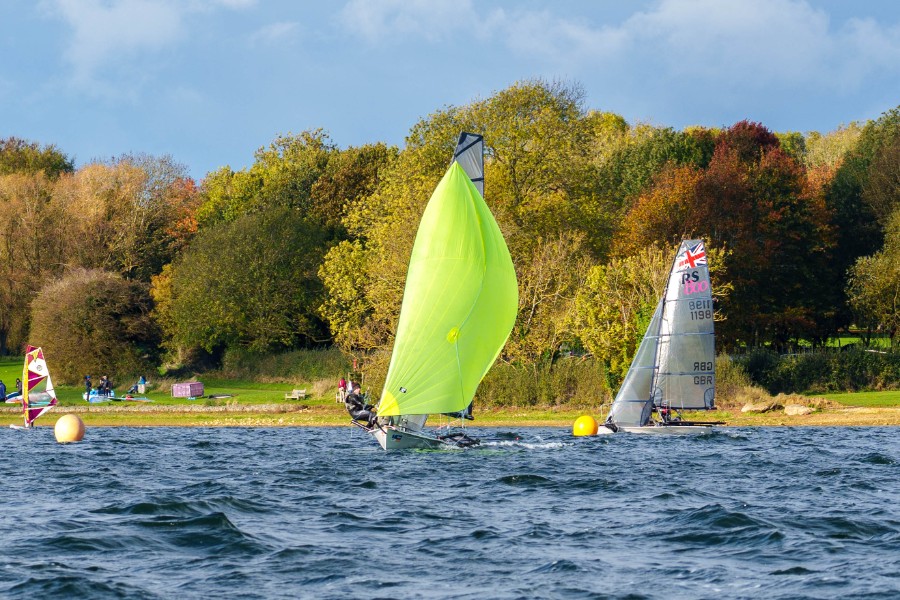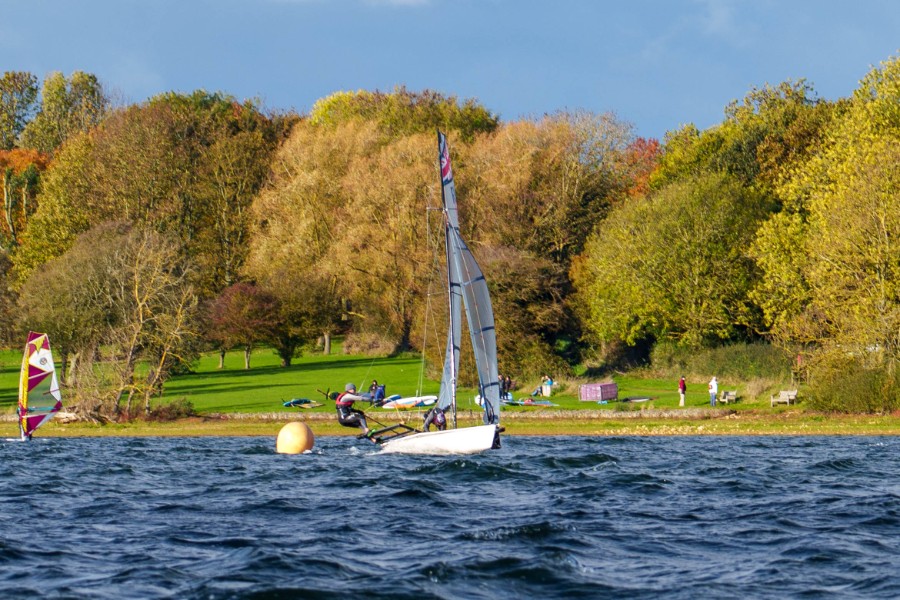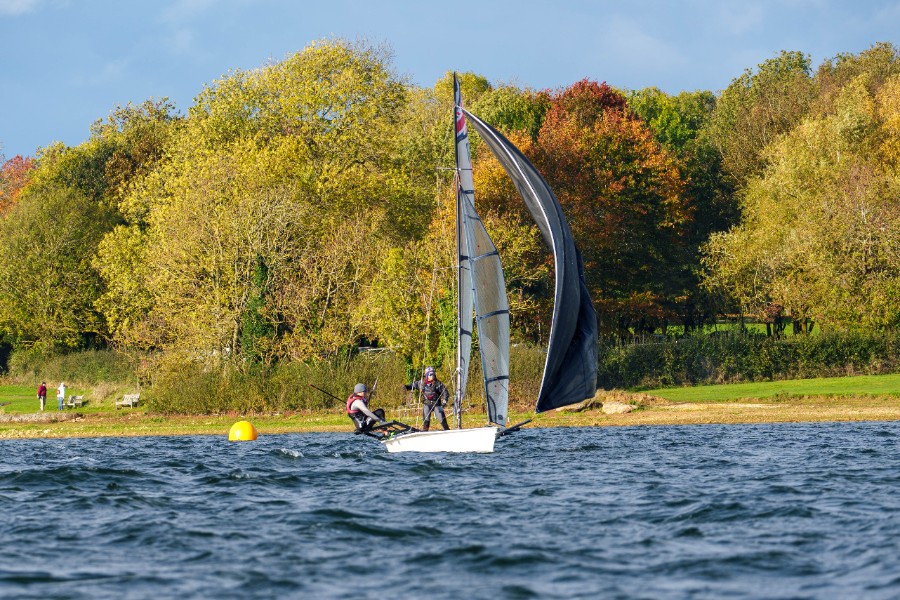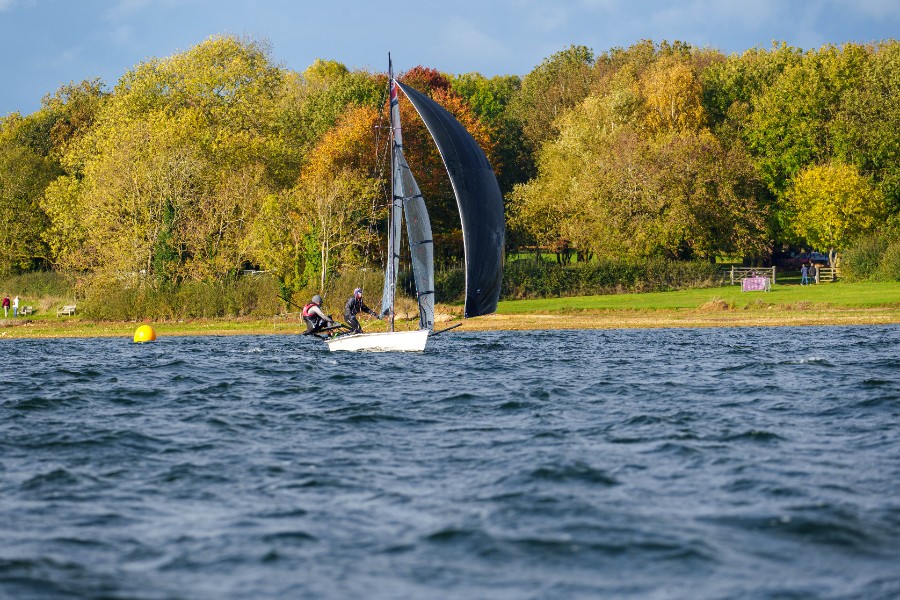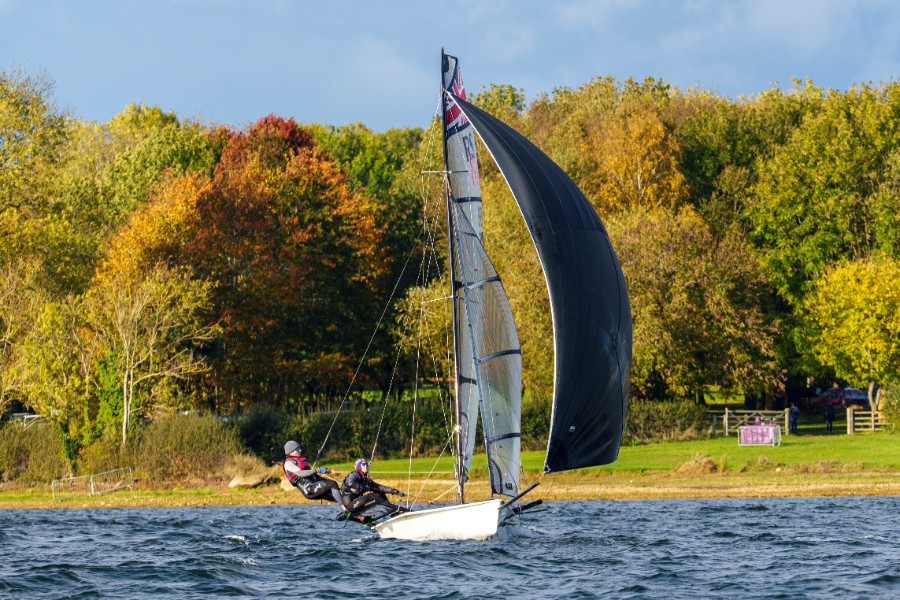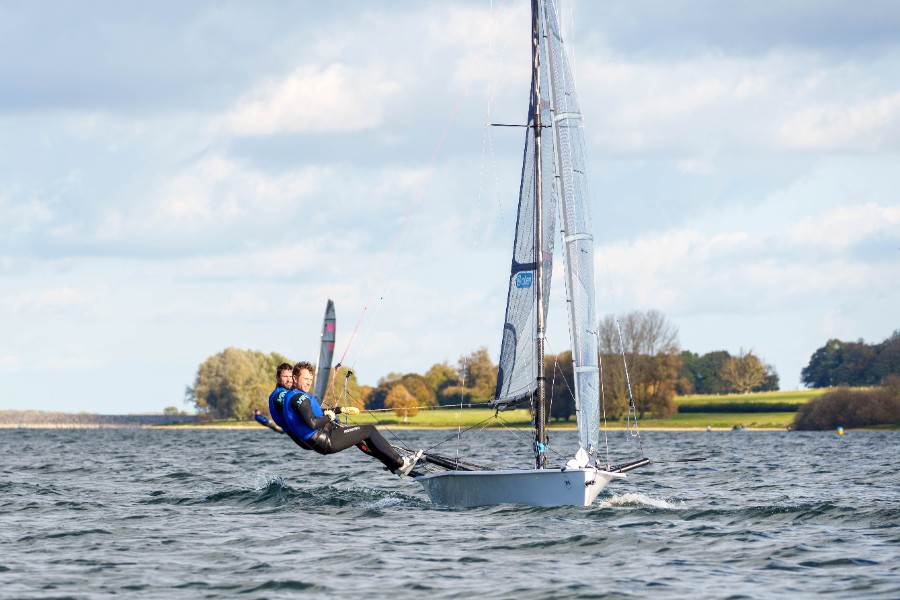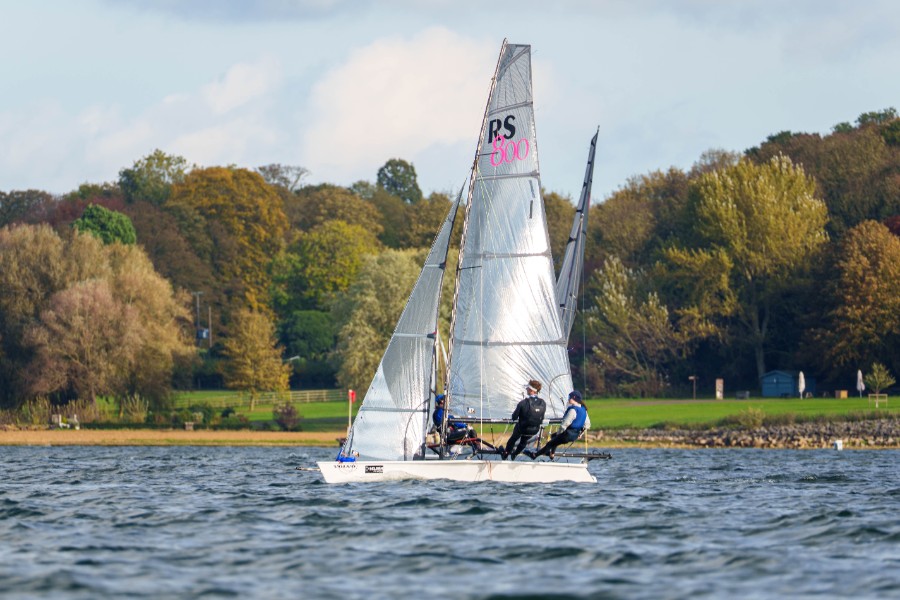 Massive congratulations to Harry McVicar forsecuring the Triple: National Champion, Inland Champion and End of Season Champion, Pete Mackin also cemented his victory of the 2023 Rooster National Tour.
The fewer sailors, the greater share of honours!
RS300 Rooster National Tour – End of Seasons & Inland Nationals 2023 – Rutland 4th & 5th of November
Pete said "Come to the End of Seasons, it will be great!" Not sure on Pete's interpretation of "Great" but it was a fantastic weekend despite the weather Saturday!
6 intrepid 300's signed on, but by the time I arrived at a very wet, very cold and windy Rutland one had declared no stomach to this fight and departed, leaving a 5 strong band of brothers ready for the action of the weekends racing. Those of you who didn't attend shall think themselves accursed they were not here! There was some classic close racing in challenging conditions and multiple place changes that the results don't quite capture!
The forecast was interesting and Saturday proved to be following the script – Consistent rain pouring down, cold and heavy gusts racing down the lake. Enthusiasm for launching across all fleets was low!
Race 1: Heavy Rain, Cold, Gusty & Shifting 15 – 20knts
With our own start, we obediently lined up for the Go – Though 1 of our team was predicably late and still some 300 meters away at the gun – No prizes for guessing that it was Pete… again!
Lawrence made the best of the start timing his run expertly to show Luke a clean transom down to leeward with Sam and Harry coming in fast above. Pete eventually crossed the line and tacked off immediately whilst Luke found all the snakes on the shifts. By mark 1 a pecking order for the weekend began to become clear with Harry leading Pete, followed by Sam, Luke and then Lawrence. Pete pulled past Harry on the second beat to take an impressive win given his start!
Race 2: Heavier Ran, Very Cold, Gusty & Shifty 13 – 16knts
The breeze moderated for the second race and Luke was caught shivering on the final countdown letting Sam lead off the line followed by Lawrence, Harry and Pete, to be honest I can't quite remember what happened in the race as the cold was beginning to bite, but Pete took his second bullet with Luke cold on his heels and Harry uncharacteristically pulling in 3rd a head of Sam. Lawrence, obviously not suffering from the cold, took a swim to cool down!
Race 3: Rain eased to drizzle, Very Cold, Steadier wind direction, 8knts dropping to 0knts
Pre-start manoeuvres saw Sam and Harry lining up at the Port end with Lawrence, Pete and Luke pilling down the line on starboard as the gun went – A well timed start and the two Port end flyers were off squeezing past Luke – they were going fast…. but in the wrong direction! Luke and Pete exchanged places but at the close of lap one and with the wind dropping Luke was ahead and praying for an early finish, however the race officer had other ideas as we marched on for the 2nd lap. Pete and Luke continued to swap places and with the wind shifting left and dropping by the minute the front four started the last downhill drift with Luke a boat length or so clear of Pete, with Sam then Harry slightly further back. Needless to say Luke choked as Harry went hard left followed by Pete and Luke went hard in to reverse letting all-comers through – Pete expertly navigated the tricky conditions to drift off to a significant lead followed by Harry, Sam and some way, way back Luke. Lawrence had a tough day to bring up the rear.
With most sailors on parental duties for fireworks night (and Lawrence not allowed back to play Sunday) the fleet split for the evening with Luke opting for a warm hotel whilst Pete persevered in his Tin Tent.
Sunday dawned and what a difference a day can make - We had Sunshine and the breeze was back… with a vengeance! The direction was a little steadier but the gusts were big, very big! Over coffee and bacon butties the lake was mostly white caps and the four 300 sailors all looked much more appropriately dressed after Saturdays big chill!!
Race 4: Sunshine, Chilly but not cold, Gusting 18 – 25+knts
Sam again went for a Port ender – it was going to be close….. however as reward for his audaciousness Luke dipped the bow by an inch and protected the left lane. The number of place changes between Harry and Luke through the race was too much to keep up with, Luke made a coupe of school boy errors heading to the wrong windward mark briefly to allow Harry a breather and Pete earlier managed to park himself on a mark! On final run Luke had again closed up on Harry, with Pete never far away. Harry, very politely, went for a swim on the gybe gifting Luke his lead back. On the final sprint beat to the finish all Luke had to do was tack for the line, Harry was close behind after a quick recovery and Pete had split off not far back. Not used to being at the sharp end, Luke tacked for the pin, only to find it was actually the start pin not finish! Gifting the lead back to Harry, Luke then just squeezed through a head of Pete for a 2nd!
Race 5: Sunshine, Chilly but not cold, Gusty & Shifts 20 – 25+knts
Sorry not much to say on this one! The breeze had built again and it was definitely hang on to your hats in the gusts – The four of us rounded the windward mark in very close company, I think Pete, Luke and Harry and Sam, Luke managed to pop round on to the run neck and neck with Pete and the four of us careered down hill picking the waves, Luke had extended away from Pete and Harry but the last thing remembered was that rolling feeling as a belter came through with a shift as the mast slammed in to the wet stuff – No idea what happened after that other than according to the results Harry won!
Race 6: Sunshine, Chilly but not cold, Gusty & Shifts 20 – 25+knts
It was all to play for in race 6 – The winner of Pete and Harry would take the title and if Sam beat Luke he'd take 3rd! If anything the wind was closer to the 25+knts with some hefty shifts accompanying the gusts, upwind was getting lumpy. It was full on sailing and we were all very close. Harry rounded 1st and on his transom Pete then Sam with Luke seconds behind. Places changed hands again and again down the run and the beats with Harry never really significantly giving up his lead. Pete and Luke seemed locked together and missed Harry tacking off on a shift to extend out to what would be a Inland Championship winning lead to add to his Nationals in the summer and to take the end of seasons. Sam had decided it was his turn to take a swim, having kept a clean sheet all weekend to come in fourth.
Massive congratulations to Harry securing the Triple: National Champion, Inland Champion and End of Season Champion, Pete also cemented his victory of the 2023 Rooster National Tour.
A big thank you to Rooster Sailing who have again supported another excellent year's racing across the country for the RS300 class. The 2023 Rooster National Tour has been a huge success, showing solid growth and a big thank you goes to our sponsors, host venues and the RS Class Association.
2024 promises to be an exciting year for the RS300 class. Helping to celebrate 30 years of RS Sailing at Hayling Island in June, a new inlands venue at Carsington SC, the return of the RS300 Development Days and now the prospect of some brand new RS300s! There's never been a better time to join this growing class. Get in touch to find out more and arrange a test sail via our Facebook group "RS300 Class" or via the contact info on our website: RS300.org
Report by Luke South
Up on Y&Y here
Photos Don Munro, Pete Mackin and Natalie Smith - make sure you scroll for the 300 photos after the generic ones!
Full results for all classes - RS200, RS300, RS400, RS500, RS600, RS800, RS Vareo
RS EoS
RS200 Class
RS300 Class
| Rank | Fleet | Boat | Class | Sail No | Club | HelmName | CrewName | Rating | R1 | R2 | R3 | R4 | R5 | R6 | Total | Nett |
| --- | --- | --- | --- | --- | --- | --- | --- | --- | --- | --- | --- | --- | --- | --- | --- | --- |
| 1st | | | RS300 | 523 | Draycote Water SC | Harry McVicar | | | 2.0 | (3.0) | 2.0 | 1.0 | 1.0 | 1.0 | 10.0 | 7.0 |
| 2nd | | | RS300 | 556 | Stokes Bay SC | Peter Mackin | | | 1.0 | 1.0 | 1.0 | (3.0) | 2.0 | 2.0 | 10.0 | 7.0 |
| 3rd | | | RS300 | 520 | Emsworth SC | Luke South | | | (4.0) | 2.0 | 4.0 | 2.0 | 4.0 | 3.0 | 19.0 | 15.0 |
| 4th | | | RS300 | 457 | Hykeham SC | Sam Davy | | | 3.0 | (4.0) | 3.0 | 4.0 | 3.0 | 4.0 | 21.0 | 17.0 |
| 5th | | | RS300 | 427 | Grafham Water SC | Lawrence Cavill Grant | | | 5.0 | 5.0 | 5.0 | (7.0 DNC) | 7.0 DNC | 7.0 DNC | 36.0 | 29.0 |
| 6th | | | RS300 | 347 | Dabchicks SC/Stokes Bay SC | William Powell | | | (7.0 DNC) | 7.0 DNC | 7.0 DNC | 7.0 DNC | 7.0 DNC | 7.0 DNC | 42.0 | 35.0 |