Results / RS End of Seasons Regatta and RS300 Inlands Rutland SC - 04/11/2023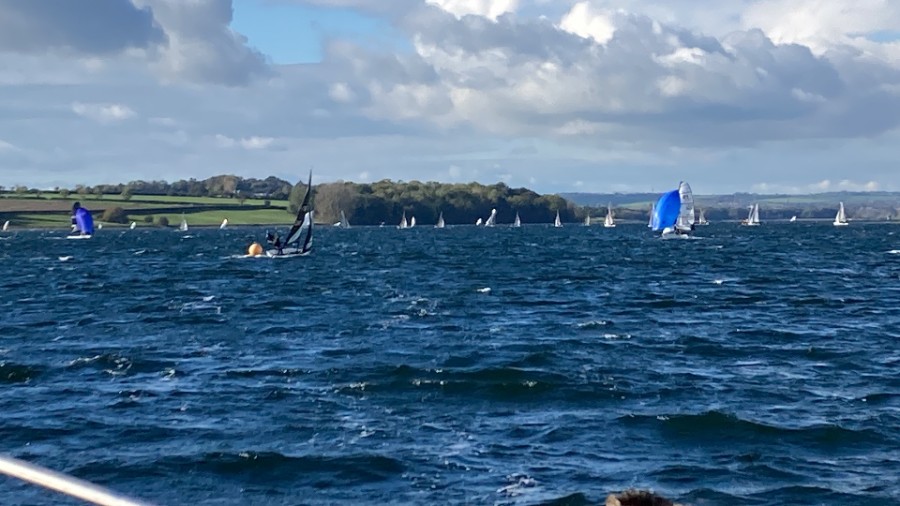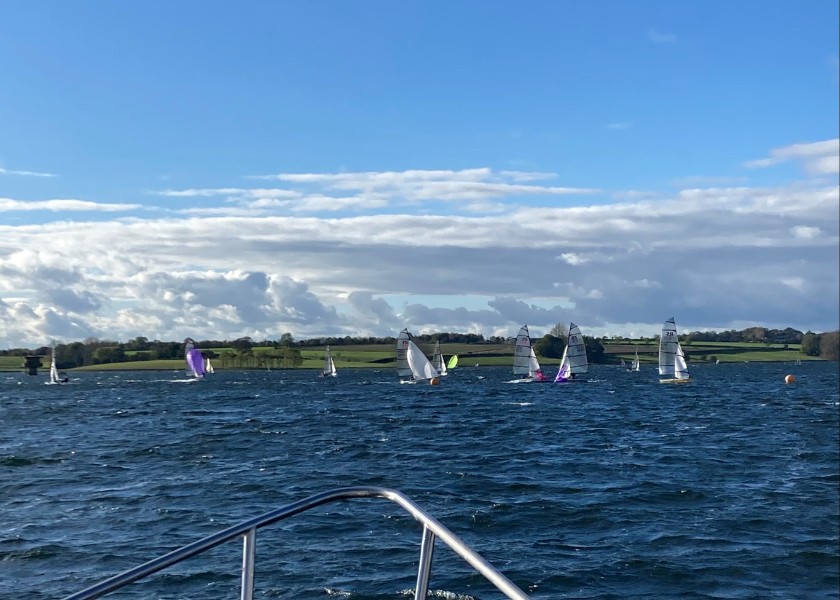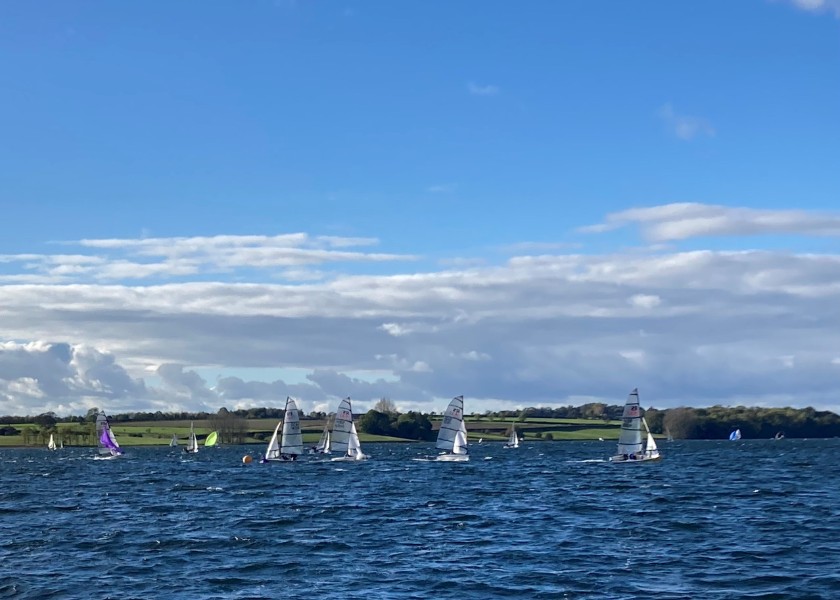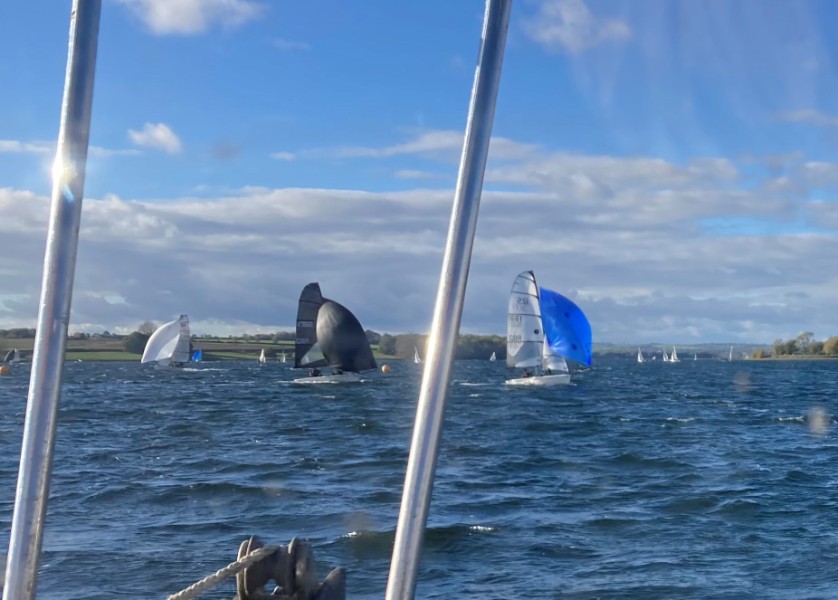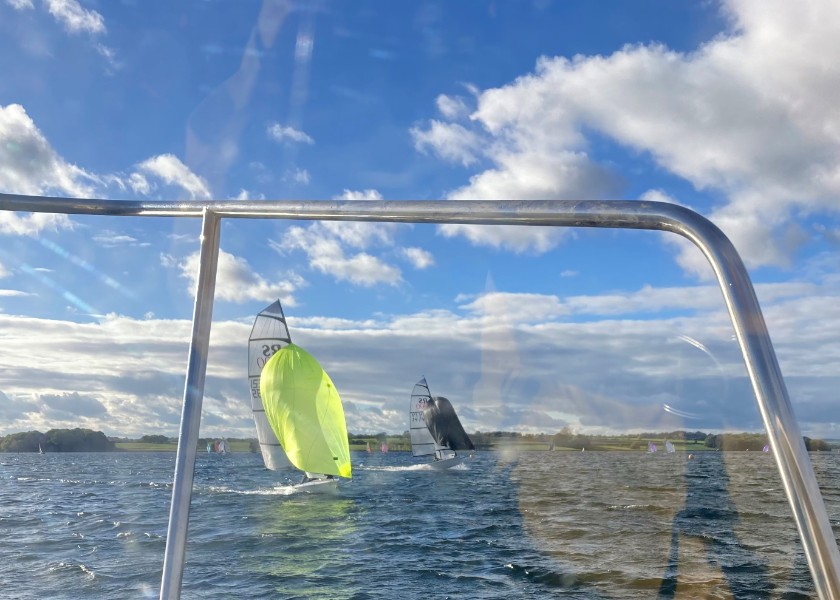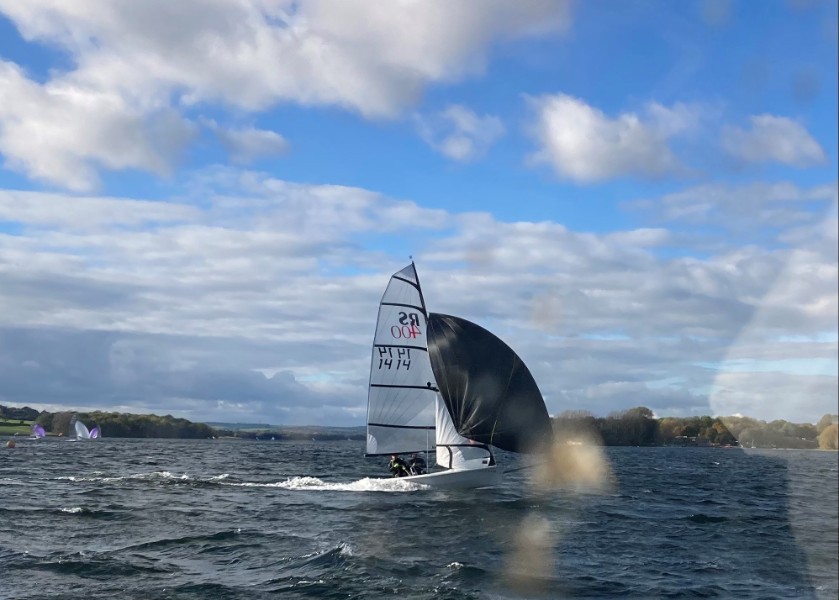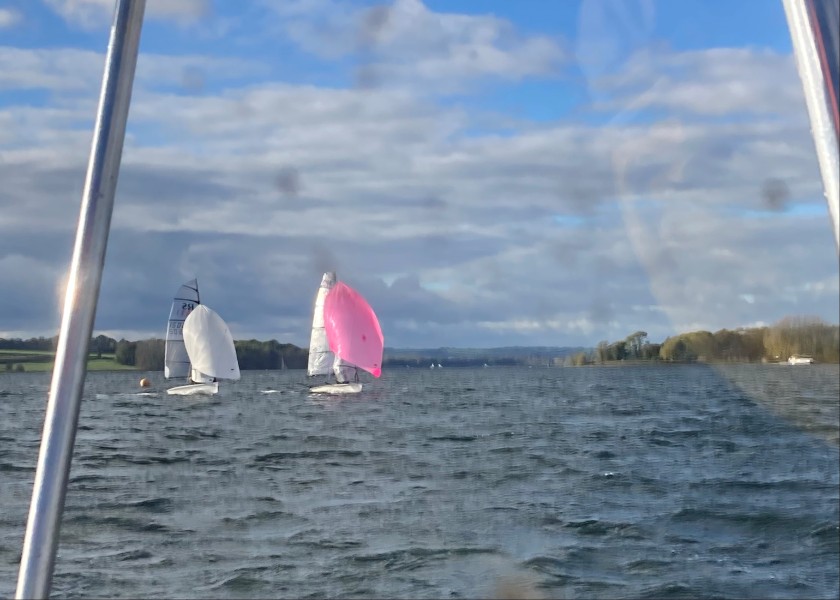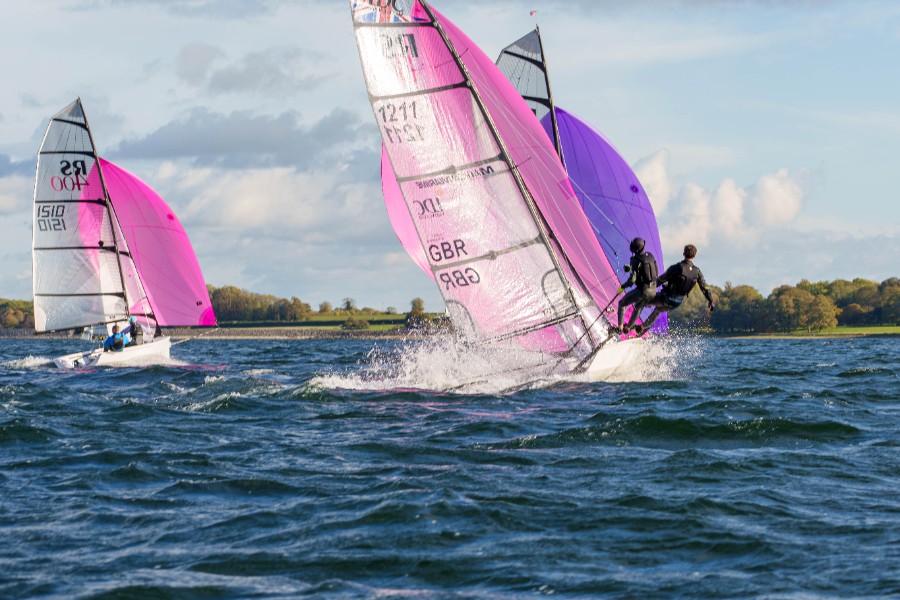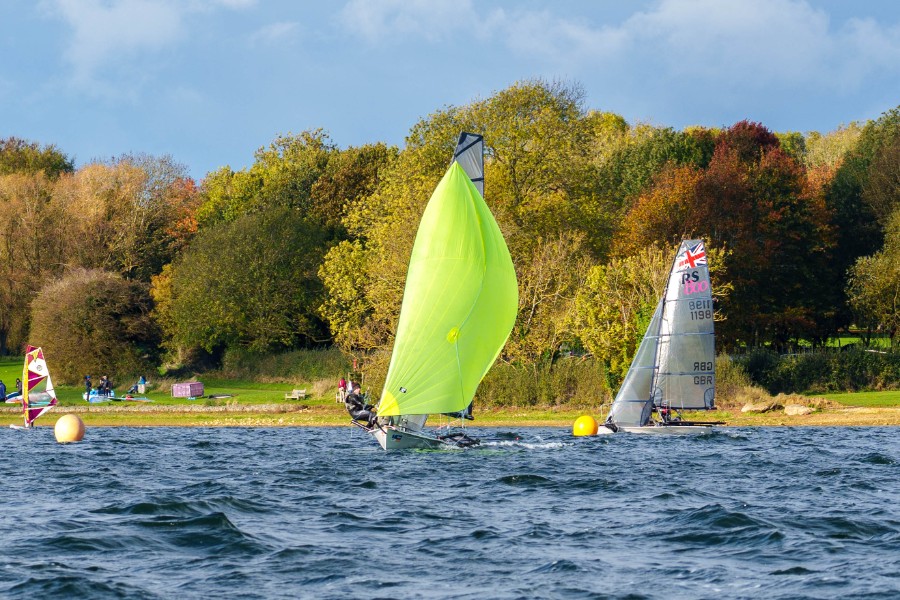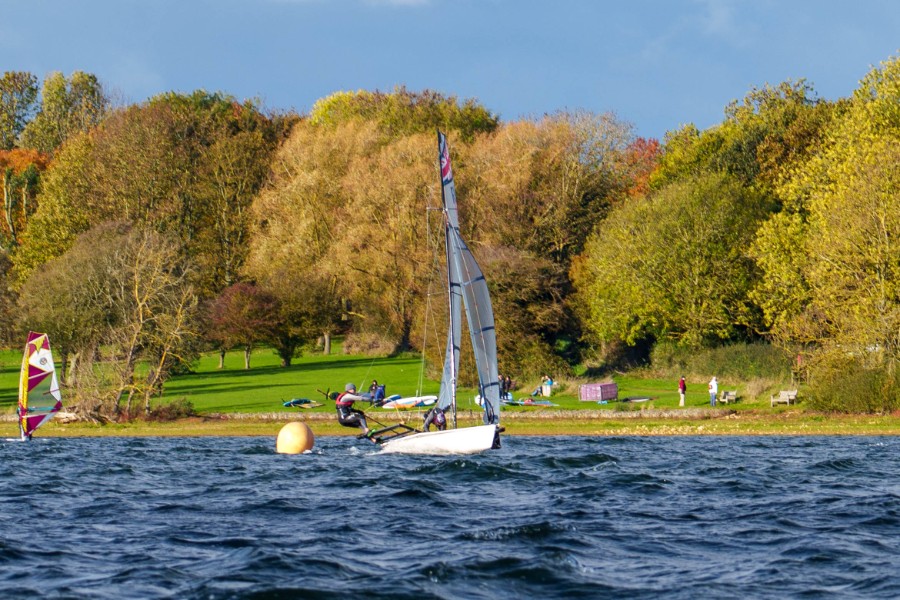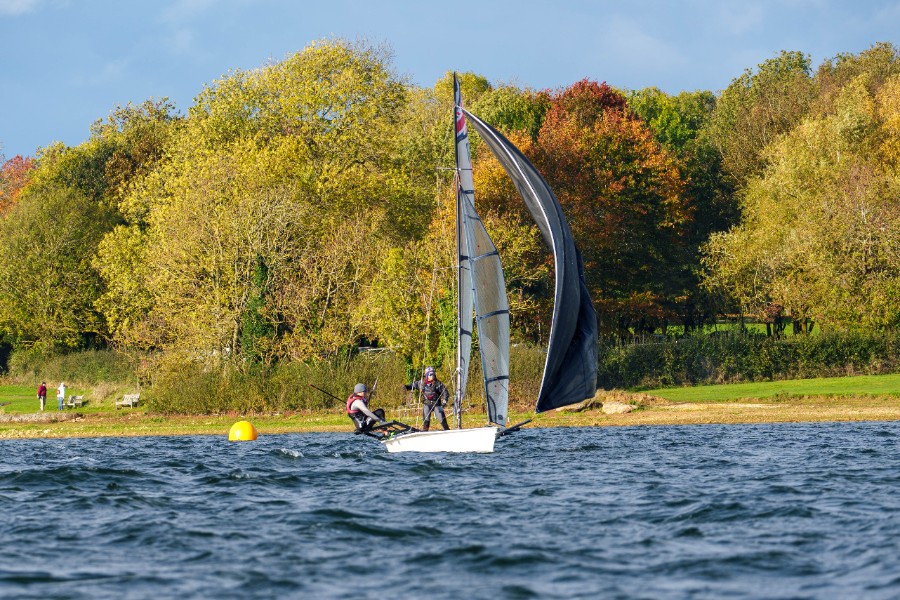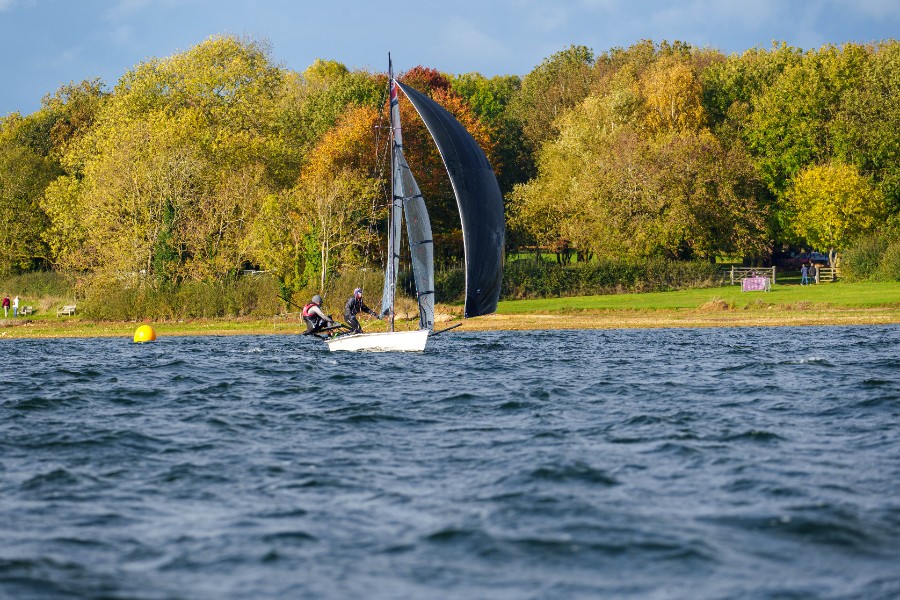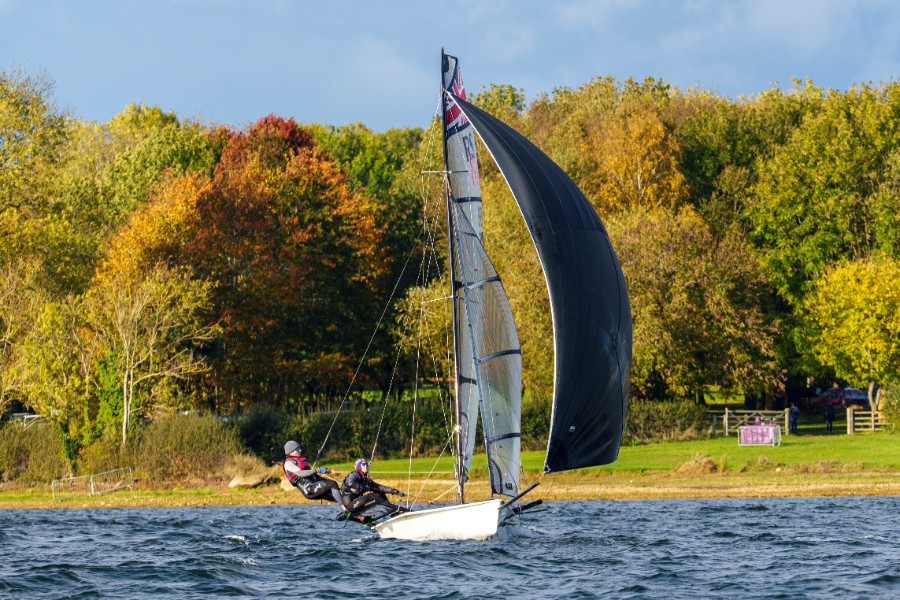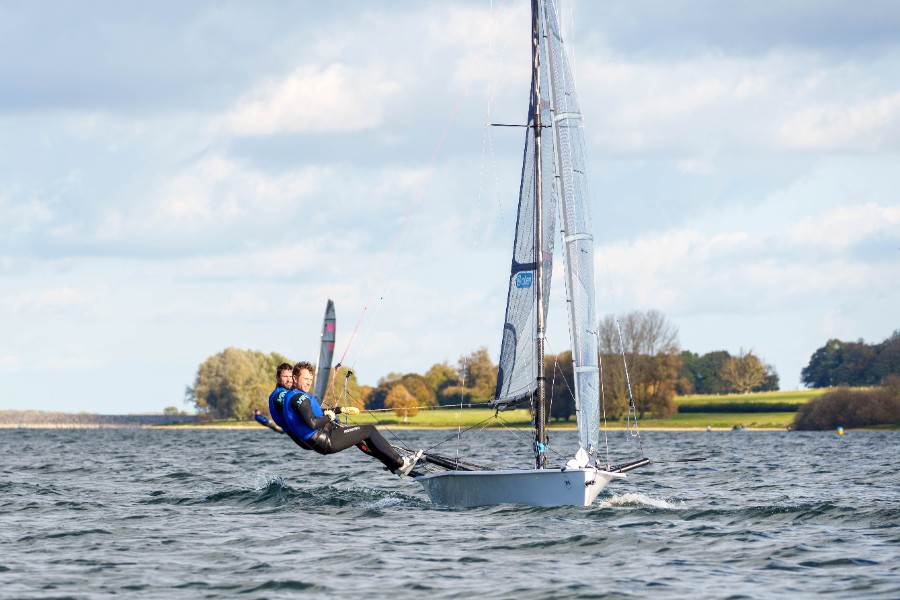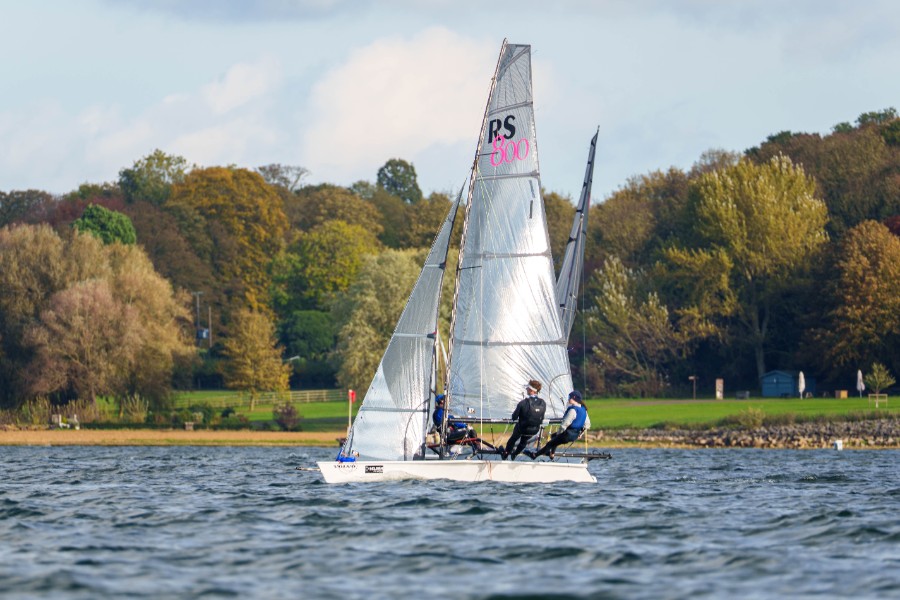 RS500s at the RS End of Seasons Regatta - Rooster National Tour finale
A number of RS classes braved the cold, wind and rain and had a smashing time at Rutland on the weekend of the 4-5th November. The race team set superb windward leeward courses for both days with 3 races per day.
Saturday saw persistent rain and a generally 20knot plus breeze decrease as the afternoon went on. The earlier stronger breeze suited Peter and James Curtis winning the first race from Steve and Sarah Cockerill in second and the youth team of Thomas Leather and Maeve Hall in third. The Cockerill's got their own back in the second race, beating team Curtis into second with the Grafham team of John Reynolds and Fran Howell clinching third spot. The wind started to fail during the third race and after a glamor start by the whole fleet, the beat became tight and shifty. Samuel Leather, crewing for his dad Robin, convinced him to go up the right side. The master stroke saw them round the windward mark in the lead, much to their (and everyone else probably) amazement. The run to the leeward gate allowed team Cockerill to close and Leather rounded the gate just on the inside. The wind had continued to drop and Leather welcomed the shortened course flag holding off Cockerill in a nail biting short reach to the finish line. Curtis watched the battle ahead from third.
Sunday was sunny and the wind was back with a vengeance. Curtis and Cockerill fought each other hard for the top two spots. The young Leather/Hall pairing excelled in the strong breeze finishing in third in the first two races. Bob Preston and fearless daughter Isla also enjoyed the breeze with some excellent results despite a few capsizes. Robin Leather and Samuel hung on, mainly to the centreboard, but managed to finish all three races. Reynolds/Howell thought better of it and were joined shoreside by Angelyna Gheur and Harry Wilson after the first race of the day. In a real nailbiter, Peter and James Curtis took the event from Steve and Sarah Cockerill in the last race, practically on the finish. Robin and Samuel Leather held on to third overall from Bob and Isla Preston. Spinnaker problems and a DNF in the last race halted Thomas Leather and Maeve Hall's charge to get on the overall podium. A great time was had by all and it was nice to see so many family pairings and juniors taking part, the RS500 really is a fabulous boat for those looking for an alternative to the traditional youth classes in the UK.
The prize giving for the RS End of Seasons Regatta and Rooster National Tour took place after racing with thanks to Rutland Sailing Club for such a well-run event and to Rooster for their support throughout the season.
Robin Leather
Full results for all classes - RS200, RS300, RS400, RS500, RS600, RS800, RS Vareo
Full Rooster National Tour results to follow soon
Photos thanks to Don Munro and Natalie Smith
RS500 Class
| Rank | Fleet | Boat | Class | Sail No | Club | HelmName | CrewName | Rating | R1 | R2 | R3 | R4 | R5 | R6 | Total | Nett |
| --- | --- | --- | --- | --- | --- | --- | --- | --- | --- | --- | --- | --- | --- | --- | --- | --- |
| 1st | | | RS500 | 1681 | Grafham Water SC | Peter Curtis | James Curtis | | 1.0 | 2.0 | (3.0) | 1.0 | 2.0 | 1.0 | 10.0 | 7.0 |
| 2nd | | | RS500 | 1756 | Stokes Bay SC | Stephen Cockerill | Sarah Cockerill | | (2.0) | 1.0 | 2.0 | 2.0 | 1.0 | 2.0 | 10.0 | 8.0 |
| 3rd | | | RS500 | 1002 | Gurnard SC | Robin Leather | Samuel Leather | | 4.0 | 5.0 | 1.0 | (6.0) | 5.0 | 4.0 | 25.0 | 19.0 |
| 4th | | | RS500 | 857 | Gurnard SC | Bob Preston | Isla Preston | | (5.0) | 4.0 | 4.0 | 5.0 | 4.0 | 3.0 | 25.0 | 20.0 |
| 5th | | | RS500 | 922 | Gurnard SC | Thomas Leather | Maeve Hall | | 3.0 | 6.0 | 6.0 | 3.0 | 3.0 | (8.0 DNC) | 29.0 | 21.0 |
| 6th | | | RS500 | 803 | Grafham Water SC | John Reynolds | Fran Howell | | 6.0 | 3.0 | 5.0 | (8.0 DNC) | 8.0 DNC | 8.0 DNC | 38.0 | 30.0 |
| 7th | | | RS500 | 532 | Whitstable YC | Angelyna Gheur | Harry Wilson | | 7.0 | 7.0 | (8.0 DNC) | 4.0 | 8.0 DNC | 8.0 DNC | 42.0 | 34.0 |