ENTRY STILL OPEN FOR EMERGENCE OF SEASONS THIS WEEKEND
Enter on paper at registration at Queen Mary SC
Posted: 22/02/2018 10:21:00
---

ONLINE ENTRY FOR EMERGENCE OF SEASONS CLOSES TONIGHT!!!
Help Queen Mary SC plan for this weekend's event by entering online...
Posted: 20/02/2018 14:32:00
---

Press Release - Rooster announced as RS Games clothing partner
Under six months until the massive RS Games 2018 get underway with RS sailors from around the world coming to Weymouth to race and party. The team from Rooster will be central to the action, both as the official event clothing partner and on the water.
Posted: 19/02/2018 13:12:00
---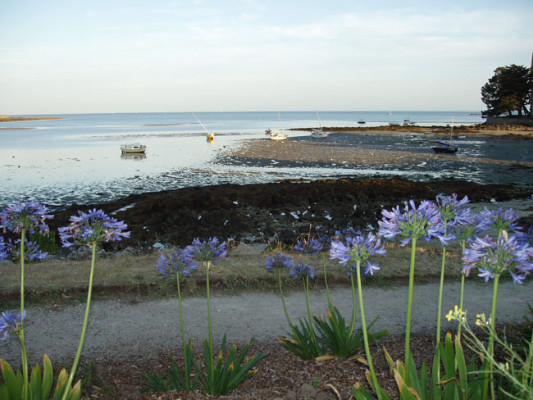 RS800 Europeans, RS100/200/400/500/700 Eurocup, YC Carnac, May 2018 - NoR Available
The NoR for the RS800 Europeans Championships and RS100/200/400/500/700 Eurocup in YC Carnac from 26-29 May 2018 is now available.
Posted: 13/02/2018 11:36:00
---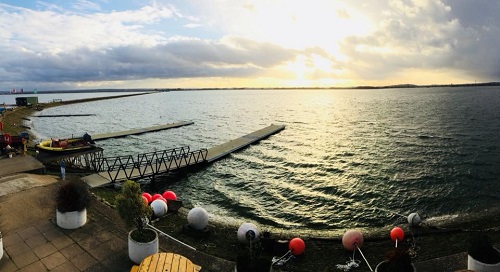 IT'S HIGH WATER! TIME TO RACE!
Hurray there's plenty of water at Queen Mary SC for the Emergence of Seasons 24-25 Feb
Posted: 08/02/2018 23:43:00
---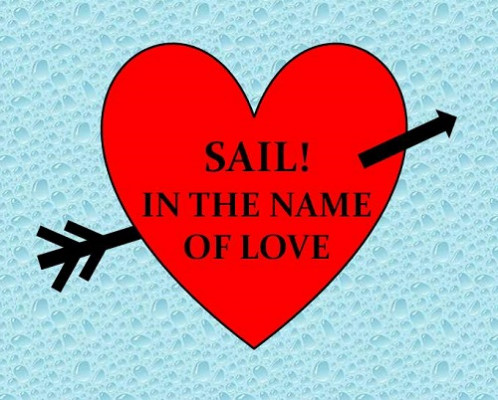 SAIL IN THE NAME OF LOVE!
AT THE EMERGENCE OF SEASONS 24-25 FEB, ALSO COACHING 28-29 APRIL AVAILABLE TO BOOK, AND FERRY DISCOUNT FOR CARNAC EUROPEANS
Posted: 01/02/2018 23:12:00
---

EMERGENCE OF SEASONS, COACHING, CARNAC FERRY DISCOUNT, AND WHAT TO DO AFTER YOUTH SAILING?
Plenty of RS800 action to energise you! Emergence of Seasons 24-25 Feb, Coaching 28-29 April, Carnac Ferry discount now, and Great Y&Y article on What to do after youth sailing? The solution is the RS800!
Posted: 26/01/2018 11:23:00
---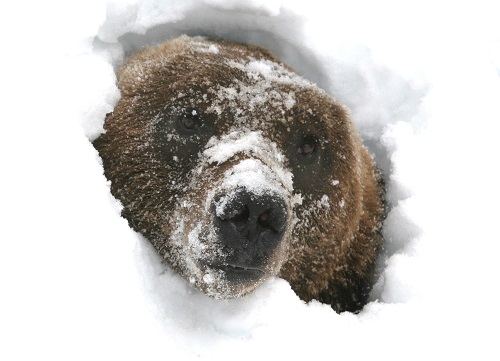 EMERGENCE OF SEASONS CHAMPIONSHIP
It's time to wake up from your hibernation! Queen Mary SC 24-25 Feb 18
Posted: 19/01/2018 22:30:00
---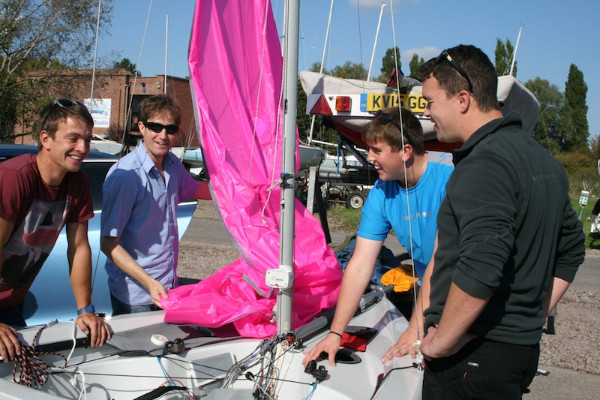 New to RS Sailing?
Tips to help you get going
Posted: 15/01/2018 17:40:00
---

Brittany Ferry Deal for Event at YC Carnac, May, and for RS Games, August 2018
We are delighted to announce that our partner, Brittany Ferries, are once again offering a 20% discount on ferry travel from UK for Carnac event and to UK for RS Games.
Posted: 03/01/2018 13:39:00
---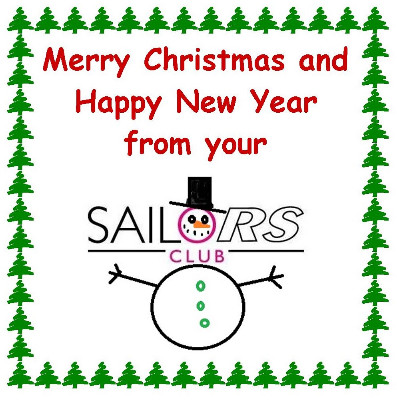 2018 Calendar, Coaching, Carnac, Celebrations and Christmas Greetings
Yo ho ho, read all about it here...
Posted: 19/12/2017 11:11:00
---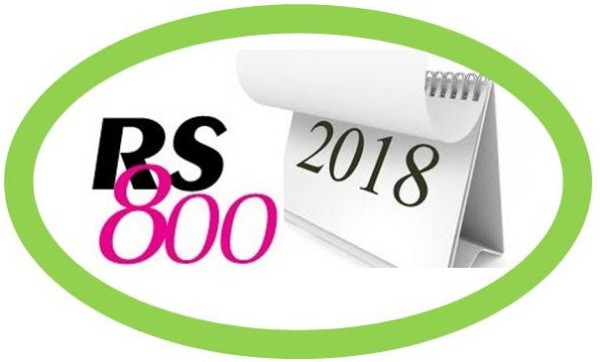 2018 RS800 ACTION REQUIRED!
Get your RS800 house in order today before advent and then you can really relax and enjoy Christmas: calendar, coaching, Carnac Europeans and checklist item one
Posted: 30/11/2017 11:19:00
---

RS Games 2018!
Read all about it...
Posted: 28/11/2017 11:45:00
---

Luke and Emma McEwen are winners of 2017 RS800 Magic Marine Grand Prix!
Full results with five prize winning teams, AGM minutes and Europeans call out
Posted: 24/11/2017 12:29:00
---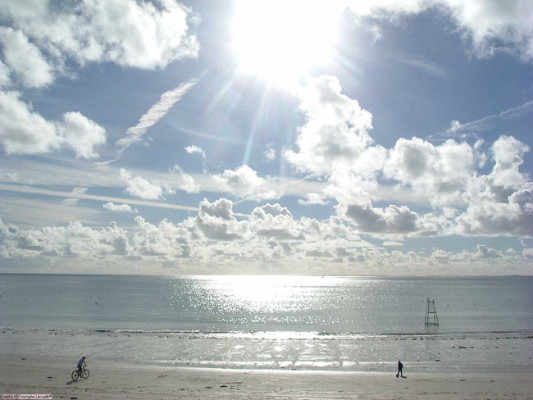 Video from Lake Como, 7.17 and Entry open for RS800 European Championship and RS100/RS200/RS400/RS700/RS800 Eurocup, YC Carnac, Brittany, 5.18
Click here for video from RS500/100/200/400 Event at Lake Como in July 2017. And entries are open to RS100/200/400/500/700/800 Event in YC Carnac Brittany, May 2018
Posted: 03/11/2017 17:46:00
---

EOS rescheduled for 24-25 Feb 18
Event 11-12 Nov cancelled due to lack of water at QMSC
Posted: 30/10/2017 21:23:00
---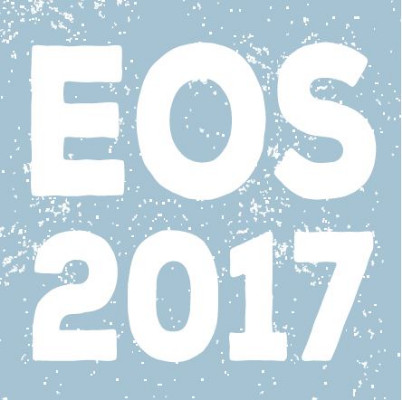 End of Seasons Coming Up Soon!
QMSC 11-12 Nov 17
Posted: 13/10/2017 10:50:00
---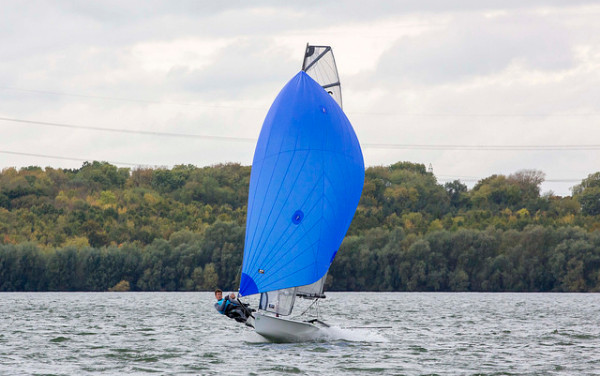 Congratulations to 2017 RS800 Inland Champions Chris Rashley and Dylan Fletcher
Fab close racing for the Inland Championship captured in the report, photos and results all here...
Posted: 10/10/2017 12:43:00
---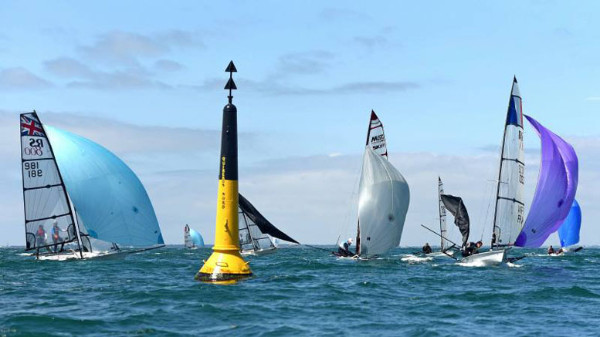 RS800 Eurocup Series 2017
2017 saw the first Eurocup Series for the RS800s. Kateline Letoquart sailing with Maiwenn Hermine and Mateo Lavauzelle are the inaugural champions - CONGRATULATIONS!
Posted: 06/10/2017 15:18:00
---

FAB NATIONALS VIDEO HERE!!!!!! And RS800 Inlands Entry Still Open!
Grafham Water SC 7-8 Oct 17. And End of Seasons online entry open...
Posted: 05/10/2017 13:19:00
---
RS800 on FaceBook
Your RS800 friends are busy sharing their thoughts on the RS800 sailing facebook group

Click here and ask to join in!



Champions Profile
Luke and Emma McEwen 2016 National and European Champions and Magic Marine Grand Prix Winners
Profile:

Profiles:

Emma started sailing in a Mirror with her Dad before racing Toppers and 420s.
Luke's sailing began when his family moved to Lymington – first helming Cadets then crewing in a 470.
We met at university and went team racing together; that's really good for learning the rules, close quarters manoeuvring and how to sail with a hangover…
After uni we sailed a Laser 4000 for four years when it still had a fantastic UK and European circuit.
We then had a sabbatical from dinghy racing while we went yacht cruising for five years.
Once back home, we quickly realised we needed to get an adrenalin fix again; fortunately some friends lent us their RS800. A few capsizes later we were hooked! Weight equalised racing in a twin wire skiff that doesn't require a degree in boat handling, combined with a friendly social scene; it was everything we wanted. It has been a challenging learning curve; at our first nationals we were mid fleet but found the faster sailors were always happy to give advice, and five years later we found ourselves at the front.

Tips:
- Practice boat handling on flat water and don't worry when it gets tricky in chop; everyone's in the same situation.
- The RS800 is gloriously forgiving downwind but upwind Luke the helm needs to focus on steering, so Emma as crew doing tactics on the beat makes a big difference for us.
- Club racing is good practice, particularly for those tricky two-sail reaches.
- Keep fit to avoid injury and so you can enjoy the last race of the day.
- Don't take it too seriously: the RS800 events are about having fun on and off the water.
- Race an RS800 at Garda at least once in your life!

Luke and Emma McEwen
RS800 National Champions 2016
RS800 European Champions 2016
RS800 Magic Marine Grand Prix Champions 2016
Tips: